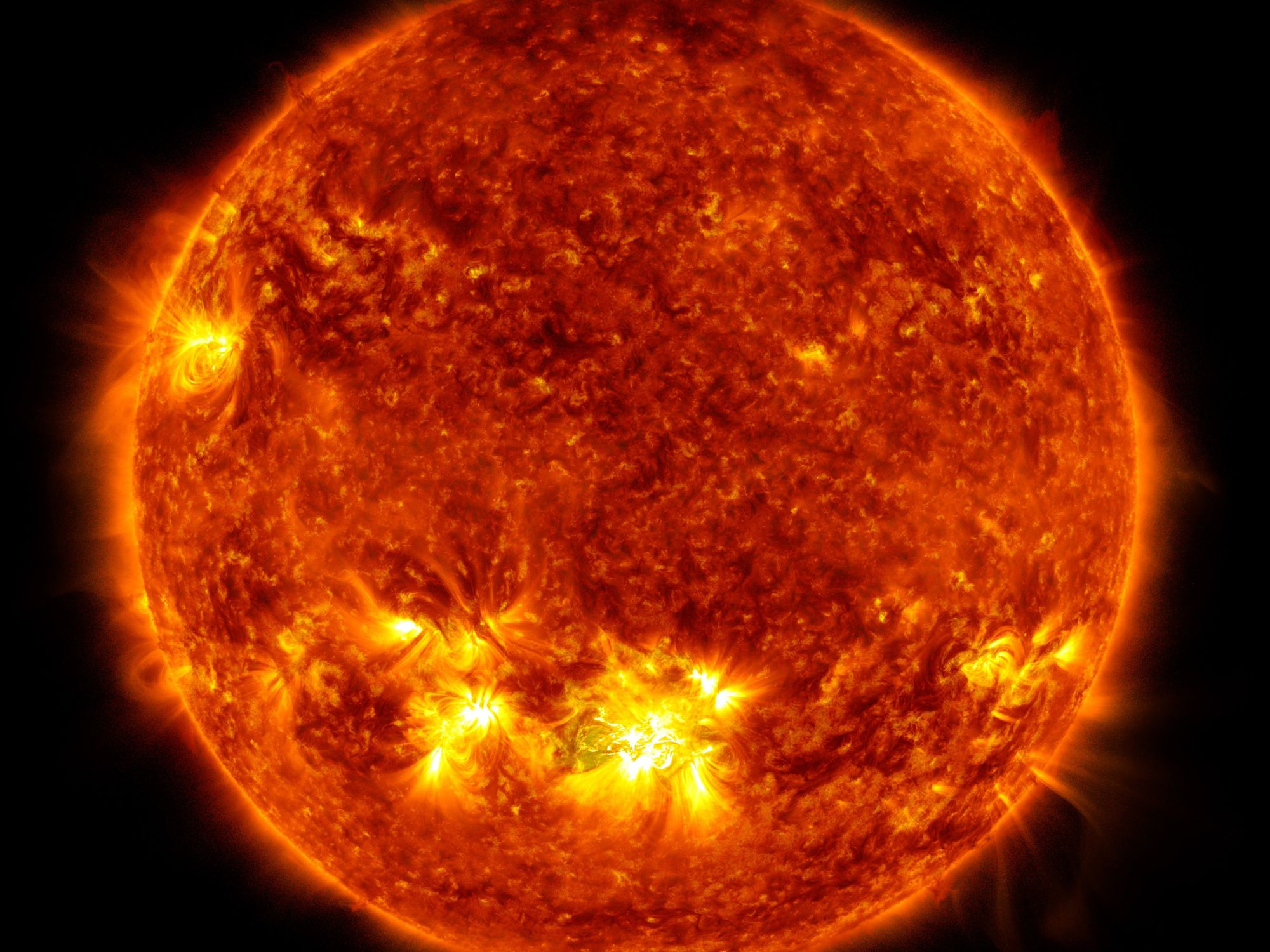 "The Sun Also Rises" was a famous Hemingway novel. We might also say the sun always rises. Boy does it now rise!
And oh, though it's right up there glaring at us, how often we forget it.
In all the endless fruitless debate over climate swerves, there is nearly total neglect of the number-one gamechanger, that solar orb, the nearest star, that heats and brightens, that enlightens, that pulses at places like Fatima and Medjugorje, and, at times, at 103 times the diameter of earth, and 330,000 times its mass, threatens.
The menace most frequently comes by way of sunspots that affect global temperatures and solar "storms" that can send "tsunamis" of electromagnetism to earth, heating our atmosphere, disrupting earth's magnetosphere, and potentially taking down our entire electrical grid. At the very least, it can harm satellites and disrupt critical radio signals and GPS systems.
Just such a warning and threat — potential threat — was in last week's news.
Said HT Tech: "The sun is facing a 'chain explosion'! On February 24, an eruption occurred on a magnetic filament linked to sunspot AR3229, which is expected to spark a geomagnetic storm on earth.
"Not just this, according to a report by spaceweather.com. Earth's magnetic field is about to receive a double blow too! First it will be from a solar wind stream, and then from a CME, both arriving around February 27th."
Not to panic, though:
It may cause little more than enhanced northern lights.
But such "lights" (the aurora borealis) were the great sign at Fatima in 1938 (presaging a world war), and it isn't just solar flares: No, there are other solar forces (including ones yet to be discovered) that can greatly affect and afflict, and we certainly see things in nature acting in peculiar ways.
In the news, a rare snowfall in the Los Angeles area is right next to a story about ice sheets reaching record-low levels in the Antarctic.
Western New York has an unusually mild winter — though not parts of Buffalo, which had a monumental blizzard!
Drought one year, in America's Southwest, deluges the next.
Drought too in Europe — when there aren't mudslides (from "black-alert" rainfall) and floods in New Zealand and South America.
A cold winter in northern Florida — very — while Icelanders bask in the sun.
Skynews yesterday: "The sun has released an incredibly powerful X-class solar flare."
The X-class flare, also known as a 'solar tsunami', occurred on the 17th of February.
The intensity of the flare was felt all the way back on Earth, causing radio blackouts for parts of America.
In today's news: "Powerful storms with widespread wind gusts and reported tornadoes swept across Oklahoma and Kansas, leaving more than a dozen people injured, and some Michigan residents faced a fifth-straight day Monday without power following last week's ice storm."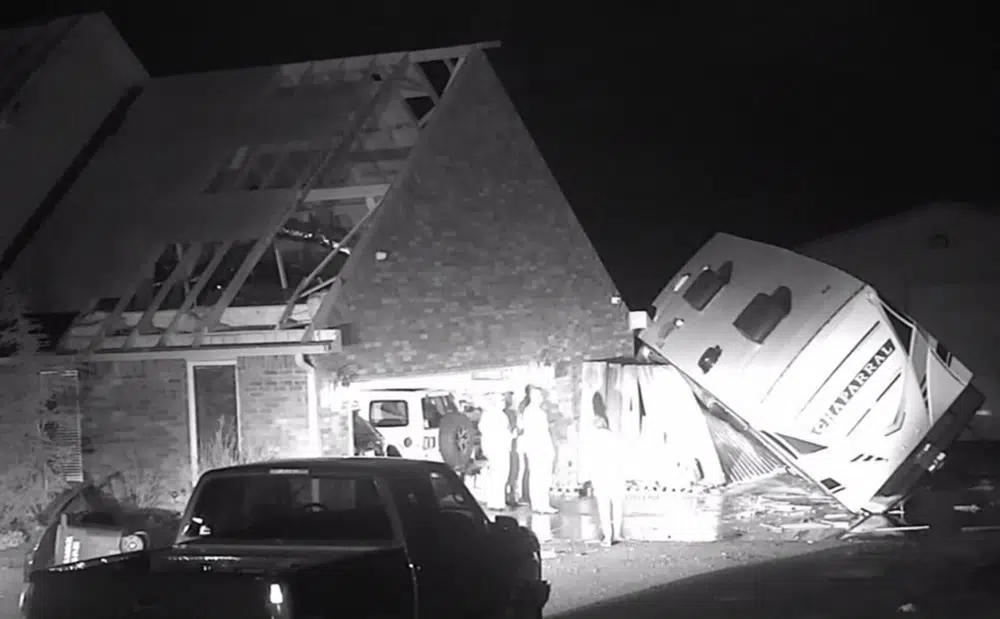 Also in today's news: "As severe storms prompted at least nine tornado reports in parts of the central US, a barrage of snow, rain and harsh wind is forecast Monday in places from the West Coast to the Great Lakes, including some still without power following a similar string of severe weather last week."
Apocalypse? No "sign" of that. Not quite.
But nature is speaking to us. (Loudly.)
And we do have to pay mind to sunspots, an overabundance of which caused the great Medieval Warming and a dearth of which — immediately following global warming in the Middle Ages — caused a "little ice age."
As for geomagnetic storms, they could take down all our electronics — for hours, days, or months (if not longer). Notes Dot.LA: "In the fall of 1859, astronomers around the world were awed and terrified by what is still considered the largest and most well-documented solar storms ever. Dubbed the Carrington Event, the geomagnetic disturbance was only visible for several minutes but had lasting effects on the planet for days.
"Radios were temporarily rendered inoperable and telegraph lines were taken out across North America. The telegraph pylons sparked, their platinum heated nearly to its melting point producing 'streams of fire.' One telegraph operator was injured after a live ground wire shocked him in the head."
Indeed  Lloyd's of London calculated in 2013 that another Carrington-type outage would cost up to $2.6 trillion.
And dearth?
If electronics fail, one can spend an entire day pondering the disruptions — which could become apocalyptic — to the societies of men.
[resources: Sent To Earth and Michael Brown pilgrimage, Italy]