---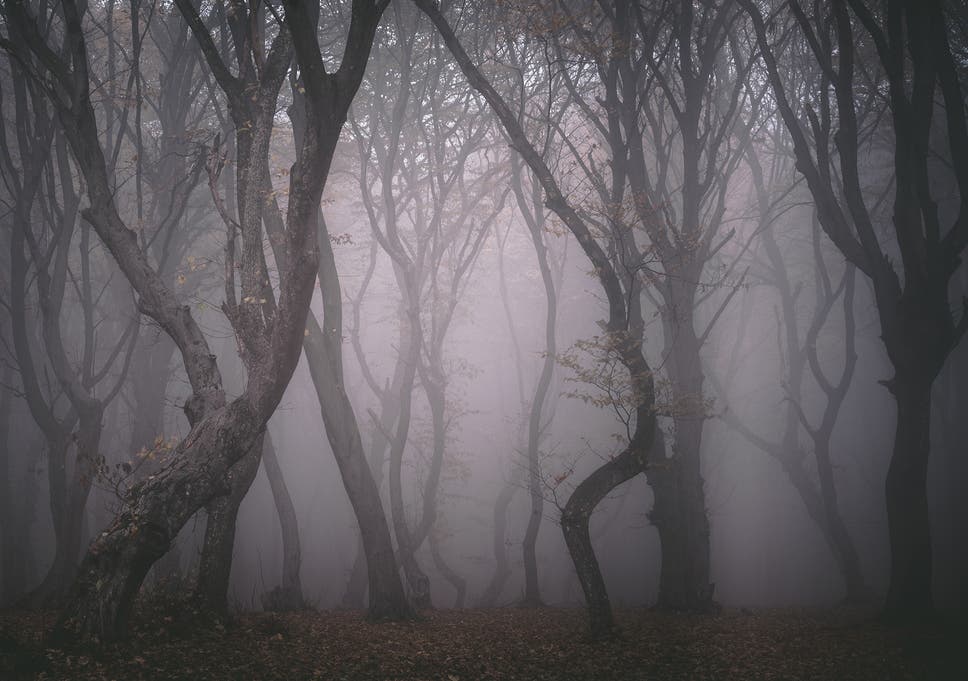 This past weekend, as one news site pointed out, Pope Francis found himself in Transylvania, the land of vampires.
"When imagining the northeastern region of Transylvania in Romania, the first image that may come to mind is a fog-covered castle, the spooky home of the fictitious and blood-thirsty Count Dracula," said Crux, the news service.
It goes a bit beyond that.
In Transylvania is also "the world's spookiest forest," Hoia Baciu, just outside Cluj-Napoc. We mentioned some of its alleged haunted history in a "special report," and it is also referenced in a book we're about to release, Lying Wonders, Strangest Things. 
Hoia Baciu is one of many such places.
But it is especially renowned. People supposedly hear ghostly voices there or spot wraiths. There are countless reports of luminous orbs and the like — lights in the night sky. There is  often indeed a strange fog. Trees grows uncannily crooked. There are those who assert, with straight (and frightened) comportment, that they've been scratched or clawed by unseen hands/claws. A number of people have wandered into the small forest (just six hundred acres), and when they come out, are supposedly "missing time": unable to accounts for hours that have gone by.
And then there are the supposed disappearances. The patch of forest is named for a shepherd who is said to have completely vanished in the trees there along with his two hundred or so sheep. Call it… legend. Some say there were executions and massacres on this parcel of land. A little girl supposedly vanished for months, eventually wandering out with no cognizance what had occurred but no worse for the wear — in fact, wearing precisely what she had entered in.
Call it legend. Apocrypha.  Of mysterious provenance, the phenomena (which, when it comes to luminosities, even some scientists have recorded).
Noted the London Independent: "Hoia Baciu came to international attention in 1968 when Emil Barnea, a military technician, photographed what he claimed was a UFO hovering over The Clearing. What differentiates this story from other UFO claims is that Barnea had nothing to gain from reporting the sighting, and everything to lose."
Not to worry. The Pope's focus there was a historic Marian Shrine of Șumuleu-Ciuc with a statue called Our Lady of Csiksomlyo. It's known for great healing miracles, as well as protection. [See here]