---
What can you say about Jesse Romero?
This is a Catholic in the strong sense of the term, for one central reason: he's not pedantic but practicing what Jesus said to practice — traveling about, healing, casting out evil, preaching hope in God.
You see, Romero knows a thing or two about the dark side.
Before striking forth as an evangelist, he was a Los Angeles County sheriff's deputy. He has written a new book about his experiences called, The Devil in the City of Angels, which we're happy to carry.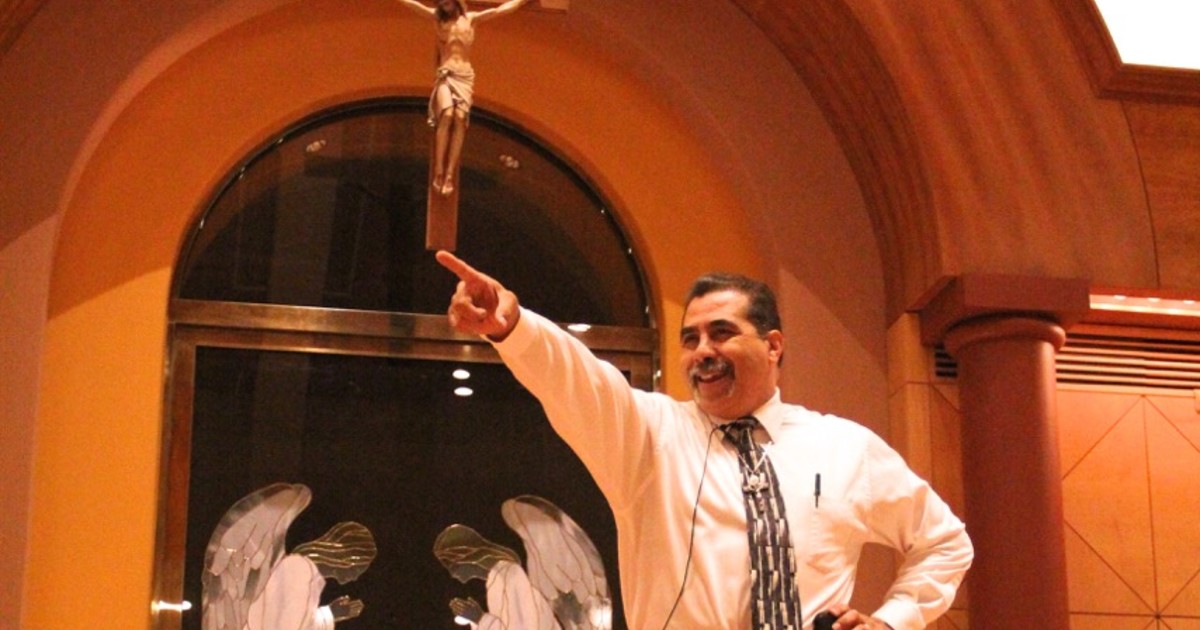 Heavy traffic?
How about the fact that among other duties, Romero worked at the L.A. County Jail escorting serial killers in the Mentally Ill Offenders Unit, deviants such as Richard Ramirez — the infamous "Night Stalker" who terrorized California, killing at least thirteen and attempting to murder another five.
This isn't just psychology, Romero emphasizes; this isn't simple societal aberration. It is evil, he says, noting that in his observation, most serial killers "were either consecrated to the devil or involved in some ways with the occult."
The high-crime barrios of L.A. where Romero was born are rife with "botanicás": shops that sell amulets, statues, herbs, and magical potions — syncretized fortunetelling loci where pictures of saints join in with occult rituals such as the tarot. The eyes of many criminals often would turn a preternatural black, says Romero — the irises and pupils melding into a visage of the nefarious.
He's not the type to imagine.
"I could feel that certain people had something so evil in them it was beyond drug addiction or alcoholism," he told Spirit Daily. "You could see it in their look, and their strength was supernatural. In the barrio where I lived there was a lot of botanicá, and I started to see that most of my arrestees were fallen away Catholics and their crimes were intermingled with the occult — they would say, 'I go to that witch, that healer.'"
The crimes, he says, correlated with the level of evil he felt.  "I can tell you from having worked there that forty to sixty percent admit in police reports that they were consecrated to the devil or involved in the occult," he says. "It's in probation reports, but [officials] don't want to say anything about that. It's one of those law enforcement secrets they aren't supposed to tell people because of the church-state thing. Most commit their crimes at urging of a 'voice.' This is something law enforcement doesn't want to deal with — they want to be 'rational.'"
The Church, he says, is too often the same; he was catechized, he says, "by what I saw on the streets. I learned about the devil as a young cop, not from the Church. That's how I was catechized."
This is a fellow who can re-invigorate your parish. He was brought up in Legion of Mary and charismatic renewal. And he is a dyed-in-the-wool Catholic — pointing out the power of the Eucharist. "We don't have to just sing about the Blood or claim it, we have it," he says, urging Adoration and monthly Confession.
"I fell in love with Jesus in mid-to-late twenties and felt apostolic zeal toward the Gospel of Jesus Christ. I wanted to break people out of jail instead of taking them there. I just felt the Lord was taking me in a different direction."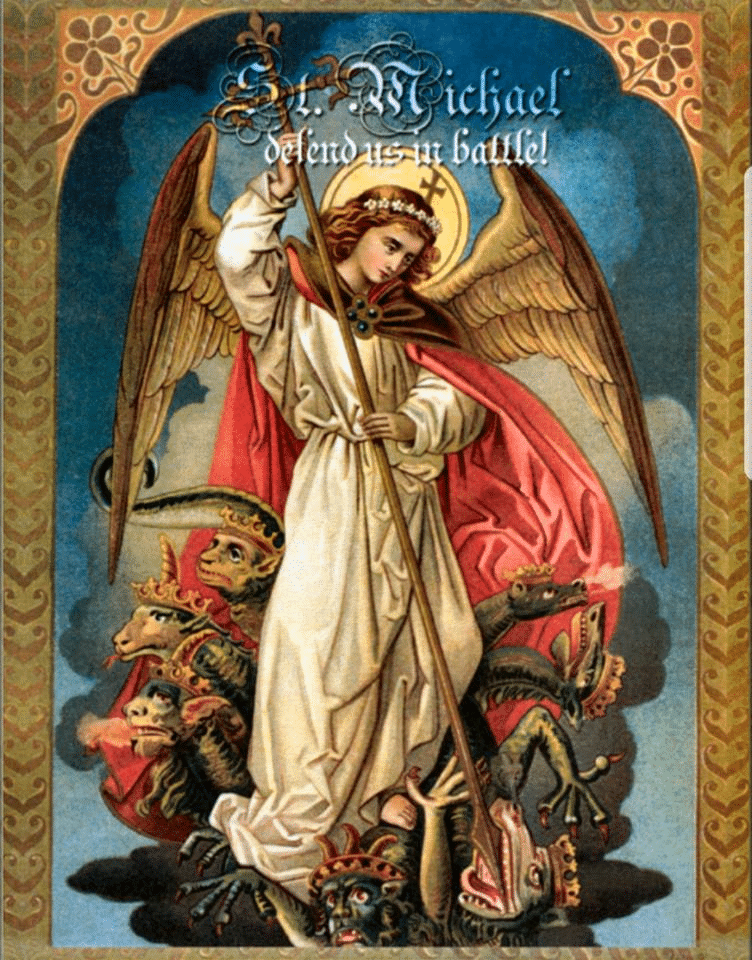 Also a boxing instructor, he began recording his preaching. When criminals he "witnessed" to went back and told their pastors, they invited him to speak at their churches, and his career as an evangelist took off.  "Things couldn't have been better," he says. "I had a great job. The sheriff loved me. But the Lord was taking me in a different direction."
"I talked to a lot of serial killers and other criminals," notes Romero, who often took them from their cells to the jail bus. "I learned about the devil from them, not from twelve years of a Catholic education. I was catechized by twelve years as a cop. I'll be honest, a lot of priests saw what my parents [charismatic deliverance ministers] were involved in and ran back to the rectories and locked the doors!"
As far as Ramirez, Romero recalls that he had a pentagram on his hand and that in his cell "the only thing that he read was the satanic bible and a three-foot-stack of pornography. He said he killed all the people to please 'his father the devil.'"
"Most of the people coming are involved in syncretism," he says of melding Catholicism with the occult, as many Hispanics do. "We're getting infiltrated. A lot of the people are involved in occultic practices." Satan targets Mexico, he says, as an attack on Our Lady of Guadalupe. And he warns that many immigrants are involved in crime and witchcraft. The drug cartels are especially enamored of Santa Muerte — a demonic "saint." "Mexico is a drugocracy," he notes.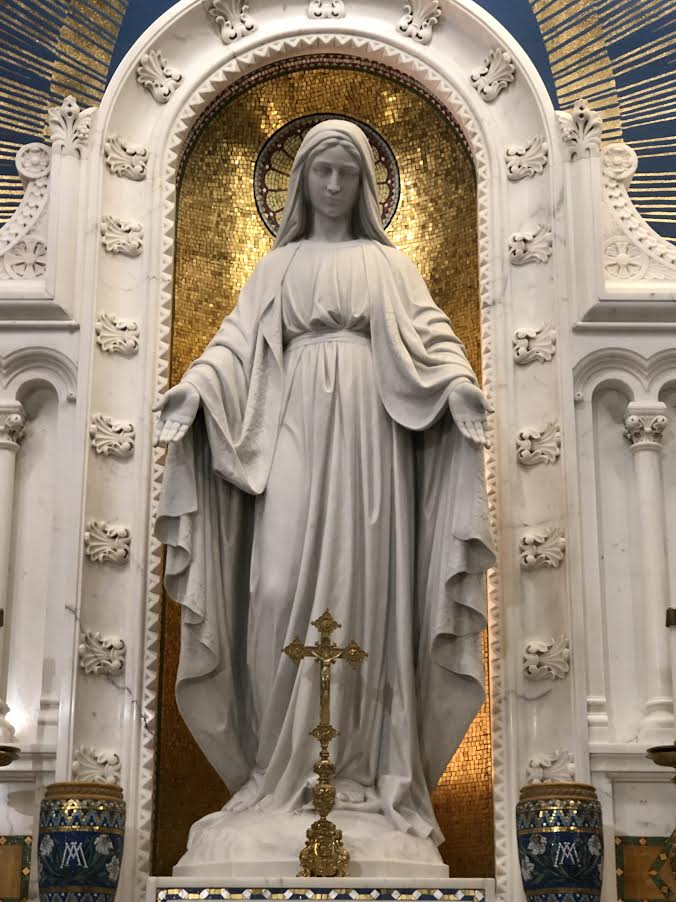 But we have tremendous weapons, and the devil is not hard to cast out, if we practice Catholicism the way it was meant to be practiced and exercise not fear but faith. "When we are blessed in Confession," he says, paraphrasing Fulton Sheen, "the Blood of Jesus is dripping from the priest's hands over you."
And the daily Rosary?
"All prayers of the Rosary cause damage to demons," he says. "It's not just grandma's little plaything, it's a weapon in the hands of a Christian. It's a fifty caliber machine gun."
[resources: The Devil in the City of Angels (we appreciate your support) and Jesse's website]