---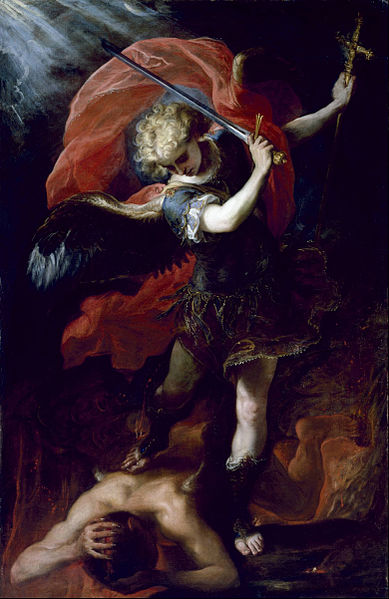 It's a book that's supposedly for women in spiritual warfare, but there's plenty for men too.
We speak here of Fervent, by Priscilla Shirer.
"This book is just not meant for pretty reading," she tells us right from the start. "Because this is war. The fight of your life. A very real enemy has been strategizing and scheming against you, assaulting you, coming after your emotions, your mind, your man, your child, your future.
"In fact, he's doing it right this second.
"Right where you're sitting.
"Right where you are."
"But I say his reign of terror stops here. Stops now. He might keep coming, but he won't have victory anymore."
And so it is that Shirer, who has penned a previous national bestseller, begins an impressive list of ways to defeat evil and concomitant terror in our lives. As she explains, the devil is nowhere nearly as big as he wants to make us believe — nowhere nearly as powerful. Not compared to the Lord!
As she so adeptly puts it, in this engaging, inspiring fast-read:
"Satan is not God. And he is not God's counterpart or peer. They're not even on the same playing field. His influence, authority, and power don't even touch the fringe of what Our Lord is capable of doing.
"Read ahead to Revelation 19 and 20 sometime," adds Shirer, "the so-called titanic clash of end-time foes in what's commonly known as the battle of Armageddon. Know what it really is? More like the devil and his demons getting all dressed up with no place to go!"
One may quibble just a bit with that: the demonic in our times is dragging countless souls to hell. And a war — as she says herself — is afoot, a very serious one, involving as it does eternity (as well as physical and emotional well-being on earth).
But the point is made: with God we're not helpless, we're not doomed to defeat, we're not even doomed to injury in the war.
What it takes to ensure that, however — beyond rote prayer — is prayer that is fervent. "My grandmother, Annie Eleen Cannings — the woman to whom I've dedicated this book — has gone to war for me. On her knees. In prayer. Fervent prayer."
Our regular prayers are wonderful. Nothing is more potent than the Rosary, except for the most powerful of all: Mass. But there are many times when we have to get on our knees and pray from the depths of our beings to the Lord — speak to Him in a way that is spontaneous, as we would speak to anyone else close to us, anyone else we love. Go directly to Him! Prayer from the heart opens the heart; an open heart is a channel to God. 
And:
Offer praise, says Shirer.
This really pushes the enemy back, thanksgiving.
Be precise: realize where the devil is targeting you, and go after that — instead of "just flinging words and emotions in all directions without any real consideration for the specific ways the enemy is targeting us and the promises of God that apply to us."
Take problems to the prayer room, not the living room. Oh how Satan tries to disrupt families! Where do you let him in? Where do you allow him to exacerbate issues? Are there too many short fuses — hot feelings set off by the slightest things?
Fervent prayer is like kryptonite, in Priscilla's metaphor. And she offers a number of pages on which to write out prayer needs and urgent requests, meant to specifically focus us on areas where the devil is striking. 
We have recently discussed how powerful it is to write down requests and then put them in a jug or jar with faith leaving those needs in the Hands of the Father [see The God Jar].
Key verb here: focus. Too often — in prayer — our minds drift. Discipline is lacking. The mind strays. But we need to be focusing on what is occurring. Realize where the enemy is targeting you. It's usually an attack against our spiritual passion, against our focus, against our identities (what a crisis in our time!), against our families, our confidence, our callings, certainly our purity (watch every thought!), against our rest and contentment and hearts (dredging up old wounds); especially, against our relationships.
As a Marian seer once said about the devil: "Usually, you can sense his presence when there is confusion or disorder or conflict. He particularly enjoys destroying family relationships. He is very powerful. He can distort memories; he can even distort what we think is reality."
Focus on what areas have been under recent attack in your life and families — and root it out by lifting it right up to the Lord with passion, with fervency, with the fire of faith. 
A battle plan this is!
Don't underestimate the enemy, says Priscilla — but don't overestimate him either…
[resources: Fervent]

Support Spirit Daily through its bookstore