We're in the most intense period of that time each year when the accent is warfare.
From September 29 — feast of the great Archangel Michael — to the culmination on Halloween, it's a month of pitched battle between Heaven and hell, between humans and chthonic entities.
Really, every hour of every day of every week of every month all year and every year, while on earth, is warfare. One man who had a near-death experience and was shown the devils encountered while on earth and didn't want to return — but was told by Jesus it was a test and a mission to confront and defeat evil before reaching the joy (and victory) of eternity.
In this vein, there are a few recent items that are interesting or at least curious.
As the National Catholic Register reports, a new book in Italy, My Name Is Satan — Stories of Exorcisms From the Vatican to Medjugorje, by journalist Fabio Marchese Ragona, documents instances of exorcisms performed in the Vatican itself. (We'll carry the book as soon as it's translated.)
"In this recent interview with the Register, Ragona recounts exorcisms carried out by recent Popes, including Pius XII who performed one on Hitler from a distance (in the papal chapel, witnessed by nuns), as well as the cases he has documented of possession in Medjugorje.
"The devil is not an invention of some marketing expert," Ragona says. "Evil really exists and is just around the corner."
Hitler?
We have noted, starting with The Final Hour in 1992, evidence that Hitler was possessed, and also how Karl Marx dabbled with dark poetry-magic. (More on this at the upcoming webinar).
"In Medjugorje, being a place of Grace, the devil is often present to annoy us," writes the author. "In the book I collect important testimonies of demonic manifestations during the gatherings, with some possessed people who tried to attack the alleged visionaries. There are not many cases, but it happens that one can hear fierce roars and even cases of levitation."
We ourselves have encountered this there — animal sounds, a young pilgrim who actually encountered a demonic "dog," and a woman who went into convulsions and had to be exorcised behind the church. "Where I come," the Madonna warned there back in the 1980s, "so does the devil." It's called disruption.
Ragona also writes of a possessed Mexican man for whom Pope Francis, who frequently warns about the devil, prayed at a distance while an exorcist conducted the ritual. (He is still not completely free and won't be, the demons insisted to the exorcist, until abortion is outlawed in that nation.) Meanwhile it turns out that a Vatican cardinal once exorcised a man who erupted during celebration of Mass by Benedict XVI.
No surprise, but demons are also found and with much more frequency around rock stars, according to another recent article in Loudwire.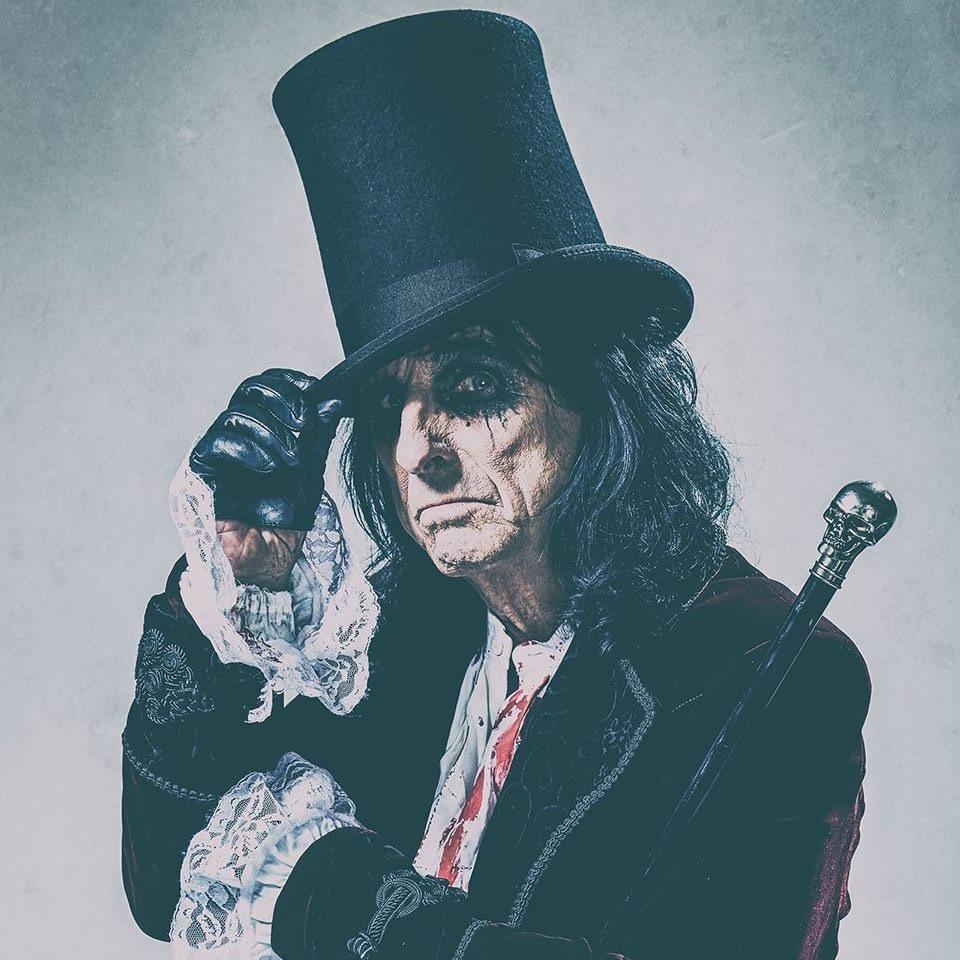 One of them, Alice Cooper, whose music and motif were enough to awaken the dead, recounts happenings in a haunted house in Upstate New York where loud sounds of furniture moving were heard and drawers seemingly closed of their own accord. He found out later the home had been used by the author of The Amityville Horror. It's not a good thing to play around with.
Though we all encounter evil, darkness draws darkness.
In France, singer Jim Morrison's image is said to appear on a gravestone. Morrison, leader of 1960s band "The Doors" and a practicing warlock who married a witch (pray for him), died of a suspected drug overdose, as so many rock stars have. A rock historian who seemingly captured the image says it brought a curse along with it, his marriages breaking down and a friend dying of an overdose soon after.
This is not stuff to be approached without prayer and fasting, especially the Rosary.
Isn't it interesting that the battle each year not only begins with September 29 but then melds into the Month of the Rosary?
Then there was a band called "My Chemical Romance" (of which, as with the vast majority, we have never heard).
"The strange occurrences started while recording at the notoriously haunted mansion The Paramour," says the publication. "While there, the band noticed doors slamming and opening of their own volition and a serious atmosphere always seemed to inhabit their surroundings. Singer Gerard Way experienced night terrors, while bassist Mikey Way eventually vacated the mansion's most haunted room to sleep on Gerard's floor. The entire band left the mansion before their scheduled time, but a curse seemed to follow them.
"During a video [called 'Famous Last Words'], Frank Iero jumped on singer Gerard Way causing the vocalist to tear ligaments in his ankle. Meanwhile, drummer Bob Bryar's leg caught on fire during one take, and he suffered second and third-degree burns that eventually became infected causing gangrene. Bryar would also injure his wrist on tour, members of the band and crew got food poisoning causing the cancellation of six shows and Iero also had to leave the tour at one point due to illness."
And so it goes.
The list is endless.
Famous rock stars who died before the age of forty? Among them are Morrison, Janis Joplin, Jimi Hendrix, Buddy Holly, Kurt Cobain, and Duane Allman.
Prayer needs indeed — as October heads inexorably to Halloween and then All Souls Day.
"…the one who practices sin is of the devil; for the devil has sinned from the beginning. The Son of God appeared for this purpose, to destroy the works of the devil."  1 John 3:8
[resources: Michael Brown, spiritual warfare online mini-retreat]