---
It's well-known to those in deliverance ministry that many different things can attract and purvey a spirit. There are cursed objects: Those who have Eastern idols (even souvenirs, like Buddha or Hindu goddesses) may not know that such objects can bring oppression to their households.
Nor do many realize occult, pornographic, or crime-drenched books, along with "superstitions" such as the  horoscope, or heavy-metal posters, can do the same.
Is it paranoia — or are there often hidden effects on us that we don't recognize? (The Lord rebuke you, Satan.)
In one case, after an entire family had been engulfed by strife and chaos and sickness, it was revealed by the mother that the morning after Halloween, she had noticed a large symbol on her front door — an "A" with a circle. Have you ever wondered what that strange satanic symbol — often painted on vandalized churches — means?
According to author Rebecca Brown, who wrote a book called Unbroken Curses, that's the symbol of a blood sacrifice: Someone has levied a powerful curse on the church or home. In the case of that home, she says the matter was cleared after prayer to break all hexes (in the Name of Jesus) and an anointing of everyone and every room in the home with Holy Oil. Peace and health returned.
In some cases, claims Brown, it's very severe — as with a Baptist church she investigated — the symbol meant "that someone had performed a blood sacrifice of some sort on the church property. 
"Recently, we saw this same symbol on the side of a church where we were speaking in London. The church was deeply troubled and had been unable to grow for a long time. Churches are often the target of occultists. Unfortunately, too many pastors assume that they don't have to bother about such things as curses. They reason that God will take care of such things as curses. Wrong!"
There are also graffiti drawings of what Brown calls "the watcher." "Watchers are the creeping things described by Ezekiel," the author claims (for our discernment). "They are familiar spirits. They are demon spirits placed at particular sites to maintain surveillance over the immediate area. The drawings may take different shapes, but they always contain eyes — or at least one eye."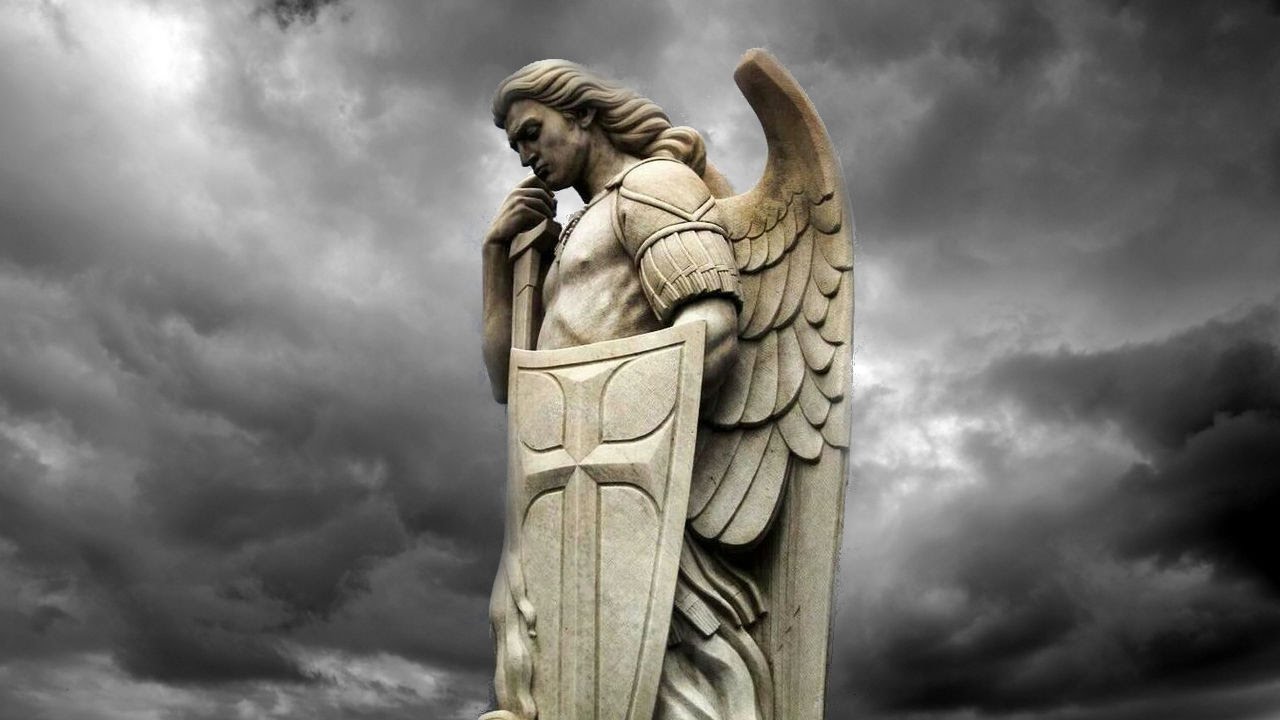 The symbol needs to be obliterated, she insists, the curse broken, and the church property cleansed. 
Symbols can stand for anarchy. Confusion. Anxiety. 
When we bring them into our own homes (perhaps a kitchen witch, or a cute voodoo doll from New Orleans), we may be unknowingly darkening our own environment. Just as holy objects draw Grace, occult ones do the opposite.
If we pray enough, we know when hidden influences are there.
[resources: books on spiritual warfare]