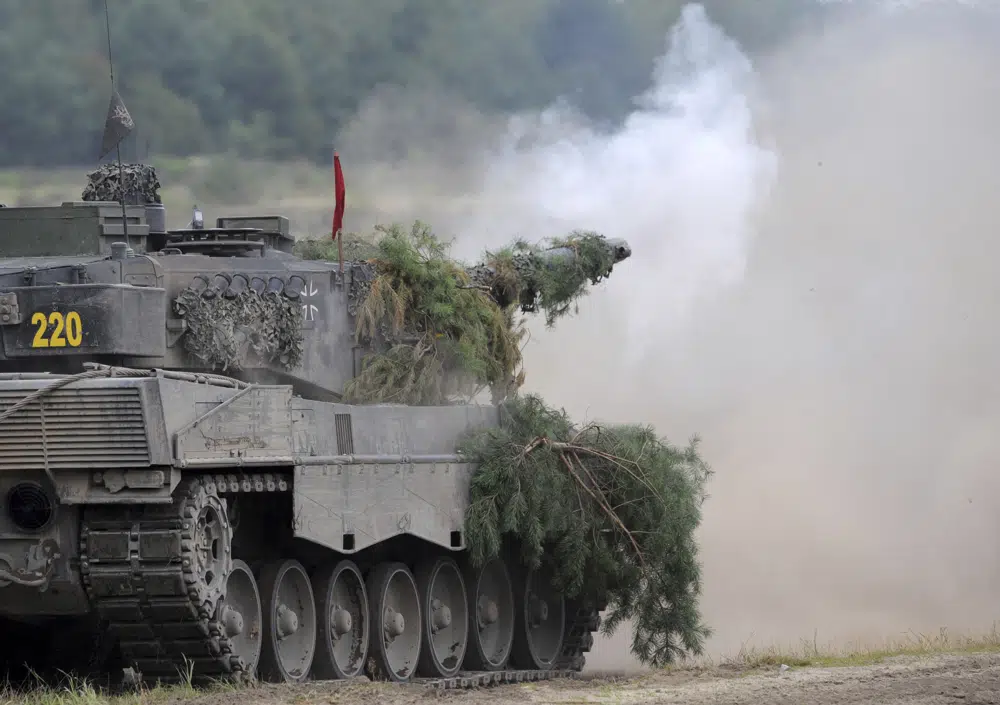 It was enough that Russia was warning again of nuclear attack, in response to NATO tank shipments: of nuking places like Berlin and London; it was enough that the Ukrainian war was threatening to spill onto surrounding countries, in a replay of world wars in the not-forgotten past. It was enough that Pope Francis already has warned that we are in World War III — and warned so repeatedly. It was enough that our culture is witnessing actual collective insanity (men as women, women as men; some neither; binaries!).
The list of global menaces is long, too long — lengthy enough for scientists who vote on how to place the hands of an annual "doomsday clock" (foretelling proximity to apocalypse) this week moved the hands to ninety seconds before midnight (closest ever).
That was all sufficient — enough to put us on our knees and cause mankind to reflect.
But now arrives the Blessed Virgin Mary — yes, the authentic Virgin, at Medjugorje — with a message of stunning power.
"January 25, 2023: "Dear children! Pray with me for peace, because Satan wants war and hatred in hearts and peoples. Therefore, pray and sacrifice your days by fasting and penance, that God may give you peace. The future is at a crossroads, because modern man does not want God. That is why mankind is heading to perdition. You, little children, are my hope. Pray with me, that what I began in Fatima and here may be realized. Be prayer and witness peace in your surroundings, and be people of peace. Thank you for having responded to my call."
Again she is saying Satan wants war. Again she is warning about hatred in our hearts (on all ends of the societal spectra). Again she is lamenting distance from God.
Had she mentioned the word "crossroads" before? It seems she has (indeed, last March 25, the day Russia was consecrated). Also she previously has said it is the "hour of decision" for mankind.
But this message was as strong as any issued from Medjugorje since the early 1980s.
"Mankind is heading to perdition."
Parsing the message:
What she "started at Fatima" (which likewise involved Russia, that time foreseeing Lenin and the spread of Communist errors, along with foretelling World War II), involved the Rosary; it also involved special devotions such as the First Saturdays.
And Mass?
The previous year, in 1916, an "angel of peace" had announced that she was coming as he gave the three seers the Host and Precious Blood. As for the request at Fatima to consecrate Russia, some good news here: that was carried out a year ago by Pope Francis (who also is allowing Medjugorje to become a shrine).
But prayer and fasting? Most Catholics had set aside weekly Mass attendance. Not enough said the Rosary. Not enough even among the devout had done the First Saturdays. And fasting? Fewest of all, regarding that advice and request — yet so critical.
"Only by prayer and fasting can war be stopped," she had said on April 25, 1992.
"The one who prays is not afraid of the future and the one who fasts is not afraid of evil," she said on January 25, 2001 — the year of 9/11.
"Do not recklessly walk into perdition," she intoned on May 2, 2013. "May prayer and fasting strengthen you so that you can live as the Heavenly Father would desire; that you may be my apostles of faith and love; that your life may bless those whom you meet."
With prayer and fasting, she had said at Medjugorje, "you can stop wars and even suspend the laws of nature." 
Only with prayer and fasting will we make the right turn at that "crossroads."
Only with them will we avert mischief that is now truly menacing on the world stage.
[Footnote on the "clock": "Top scientists and security experts moved the 'Doomsday Clock' forward on Tuesday to just 90 seconds to midnight -– signaling an increased risk to humanity's survival from the nuclear shadow over the Ukraine conflict and the growing climate crisis," reported Yahoo this week. "The new timing of the clock set by the Bulletin of the Atomic Scientists is closer to midnight than ever before. The hands of the clock, which the Bulletin describes as a 'metaphor for how close humanity is to self-annihilation,' had been at 100 seconds to midnight since January 2020 — the closest to midnight it had been in its history. 'We are living in a time of unprecedented danger, and the Doomsday Clock time reflects that reality," said Rachel Bronson, president and CEO of the Bulletin of the Atomic Scientists."]
[resources: books of prophecy by Michael Brown and special Pilgrimage to Italy]
+