---
What did it mean, we wondered a short while ago, when a supposed "word of knowledge" from some years back — 2004 — had foreseen that "the politics of denial" would lead to a "plague"? "Heed this too," it had said, to quote it more fully. "The politics of denial will be struck as with a plague. The smallest of what lives is precious in My sight."
That was excerpted from a longer "message" in the lineage of what we have labeled the "1990 Prophecy" (every once in a while, the recipient passes along new such "words"; there have been just a handful, spaced over thirty years, in essence locutions or infusions of thoughts, presented for discernment only). We do not despise prophecy here (1 Thessalonians 5:20-21).
Most who responded believe, understandably — and predictably — that it relates to abortion. There are certain other elements to consider. One is that the "word of knowledge" came in the midst of the court and political battles over Terri Schiavo, who was denied life in 2005 (March 31 of the following year). Could it have had anything to do with that? Schiavo was "denied" at every level of the court system. Politicians stayed away from the case. Massive intervention by Congress and the White House never occurred (though the Bush brothers did fight, to an extent, on her behalf).
Or might it have had to do with humans and animals: the smallest of God's creatures, which are being trampled upon — thrown into extinction every day — by modern, materialistic society? That's asked because much of the prophecy had to do with destruction of or meddling with God's Creation. Noted another part: "The world is now seriously out of conformance with the Will of God and what He created and intended. There are those who would reconfigure the very creatures He has formed, and who meddle with the texture of life. For this reason, the Lord will allow a huge reorientation."
Are we not astray? And with the coronavirus scare/pandemic, are we not seeing a major opportunity for reorientation? Though not technically bubonic fever (the technical meaning of "plague"), the pandemic is similar to that. Or will some event arrive in the future that is like a plague or epidemic but not an actual one ("as with" can mean "such as" or "similar to")?
With no further ado, let's go to the mailbag:
Wrote a viewer named Mary Sill: "Likely, above all else, meaning the denial of the Faith which is in Christ's official Church today. Christ has been denied, thus we're struck by plague, even literally."
Said Jim Carroll of
Dubuque, Iowa: "
This has undoubtedly been mentioned before, but I see that as the denial of the basic humanity of babies and infants.  You can only legalize the execution of babies up until the moment of birth, and the execution of newly-born infants, if those involved have denied the essential humanity of those people.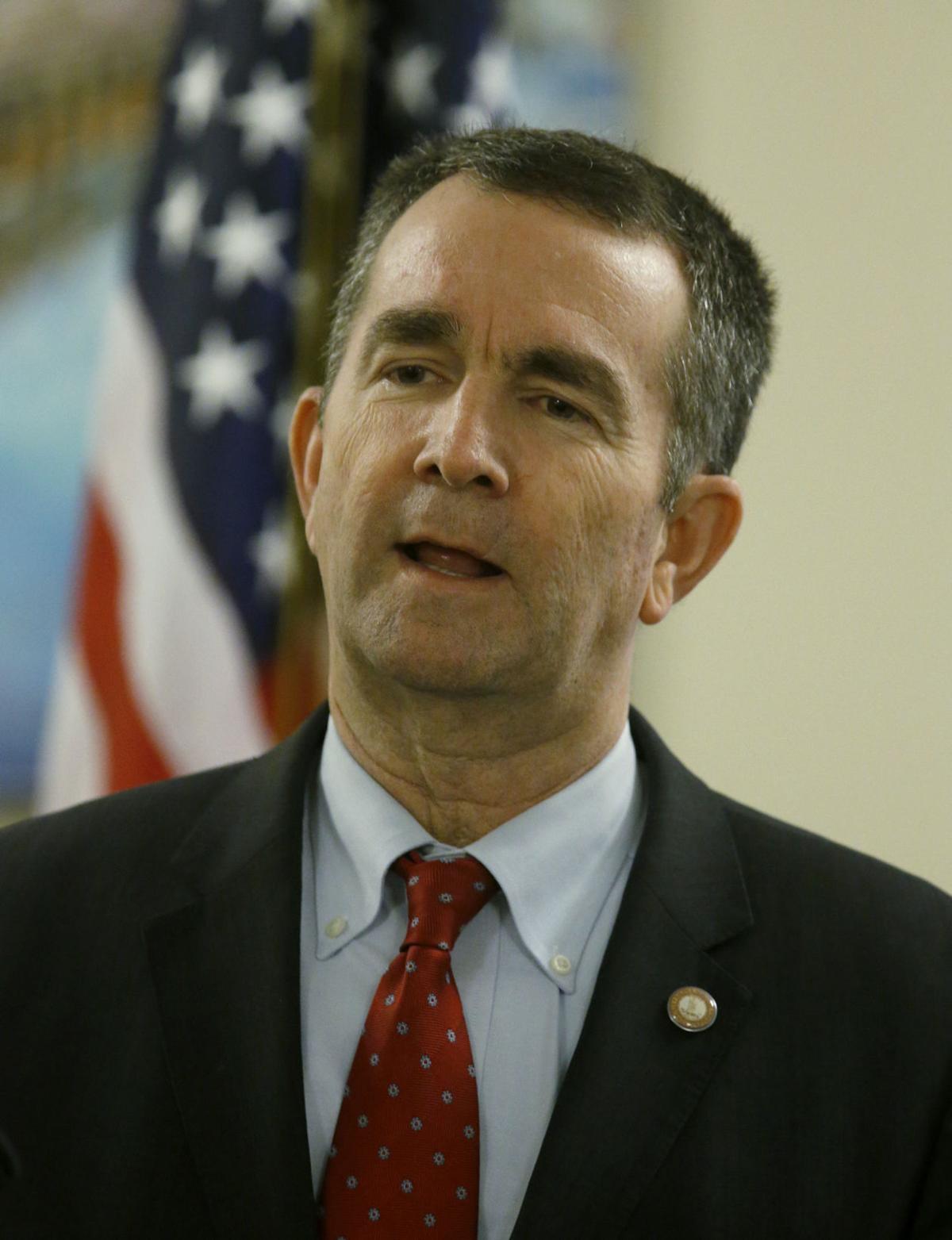 "And yes, it is a 'plague' when other states (such as Virginia) start 'catching' it and adopting similar measures without hesitation or even debate. New York Governor Andrew Cuomo denied God by saying 'We did this, not God' [referring to reducing new infections through social distancing] and Virginia Governor Ralph Northam denied the faith of many Virginians by signing an abortion bill into effect — one that had been on his desk for months — on Good Friday. 
"In both of these states (as well as many others, and many cities) there has been a denial of the necessity of worship of God resulting in a prohibition of religious services, even ones held in parking lots, as 'too dangerous,' while big box stores and liquor stores can have full parking lots because they're 'essential.'"
"I think it refers to denial of sin," said another, Mark Chaiko of Pennsylvania. "More specifically, I believe it is referring to the sin of abortion, which was legalized by the Supreme Court in 1973. This sin is embedded in the politics of our nation.
It is also interesting that the governor of New York justified severe lock-down measures by saying that they were necessary to protect the 'most vulnerable' of society– namely the elderly — and that the methods were worth it to save even a single life. At the same time, however, abortion clinics were maintained open as essential services to take the lives of unborn children. Even when the virus has made this hypocrisy crystal clear, our government continues in its denial of this sin."
"My first thought is it applies to abortion because of the statement that 'the smallest in my sight is precious,'" wrote another viewer. "
In typing 'politics of denial' in my search engine, I was surprised to find there is a book [The Politics of Denial, by Michael A. Milburn] by that very name! See the description [on the cover]: "
Anger and resentment appear to be playing an increasingly important role in politics, as evidenced by the vociferous opposition to welfare, abortion, and immigrants, and by the rise of the radical Religious Right. The Politics of Denial presents a compelling explanation of these phenomena, providing solid empirical evidence for the role of rigid, harsh childrearing practices in the creation of punitive, authoritarian adult political attitudes."
Now that's a different view!
"The politics of denial is the 'game' of denying God's existence and putting so much worth in ourselves," wrote Janet Carson of Richmond, Virginia. "Politics is about convincing another person to vote for them based on what they are going to give, fix, or improve on something you believe in. Today's society was steering us away from God through technology, money, and creating a belief that we don't need God in our lives. We embraced transgender, unisex bathrooms, gender-neutral at birth, wicca, and the ease at which we showed anger and rage at others who disagreed with us."
"My spirit says to me that this means the politics of the denial of God as the creator of everything," agreed another.
"Politicians divide us by deliberately condoning the killing of the unborn calling it a 'woman's right,'" writes Andrew Cote of Enfield, Connecticut. "This is the 'politics of denial.' It is not obvious now but these practices of the Culture of Death will come to an end. Somehow a new life-supportive way of thinking will be brought about." 
"I think it is abortion," says Barb VanWormer of the Pittsburgh area. "Politics of denial… The very denial of life and all that goes on in our own government over the issue of abortion.  When it says 'the smallest of what lives is precious in my sight,' I think of babies."+
"We are in a civil war, and government, as we know it, is gone until we have it out," believes a viewer named Nancy from Ohio. "Are we 'one nation under God' or not?"
"'Nothing that is artificial in a way that disrupts what God intended 
will be allowed to stand' may very well relate to what we have, as a 
society, accepted as health care," wrote Dr. Richard Riley, a chiropractor from Little Rock, Arkansas. "D
rugs. We are sicker than ever. I see that model of health care
breaking down before our very eyes; it won't stand because it not
sustainable. It's not sustainable because it's not good health. If that
model worked we should be getting healthier, not sicker.
"COVID-19 has
blaringly placed before us just how vulnerable we are to ill health.
Science is now rushing at breakneck speed to develop a new vaccine or
another new drug to fight this formidable critter called a virus, a
stealth pathogen. Our best approach should be getting back to the
basics of eating, more fresh vegetables, healthy greens and healthy
fats, protein such as small amounts of beef, pork, turkey, chicken, fish,
eggs, and beans. Reduce in our diets most grains, pasteurized dairy and
sugar which is a virus's favorite food. Don't let it be yours. These
food suggestions will help to  boost our immune system which is always
the best medicine. If you still succumb to this virus your chances of
being deathly ill will be lessened. Our bodies will then develop a
natural immunity to fight off these 'critters.' You will be in much
better shape to fight the next foreign invader and I can assure you
there will be more to come."