Looking in the mailbag, there is Patti Jensen. "That is a total affirmative to the spirits that revolve around the TV, electricity, thoughts, etcetera," wrote Patti of our recent article about spirits conveyed in some cases through the medium of television [that word — "medium"!]:
"I haven't had a television in my house for over thirty years now," she said.
"There is a big reason: It entrances and focuses a person's attention that is inherently used for the imaginative part of the brain God created to communicate with the human creature. It has to do with Purity of Active Thought.
"Also, it imprints images on the brain which normally take days to forget or diminish in the memory (a power of the soul). It also opens the 'I See Far' capabilities (psychic) to do just that, letting in sublime spirits that want to over power a person's good sense of disciplined thinking, and there goes reality.
"A person watching a movie may experience extreme amounts of emotion that are not based in reality. What we see on TV is not present in actual time and therefore will always lead to false responses in any given event because the human 'practices' these emotional responses against something that is a virtual, and not real, situation.
"Very bad for our innate organic existing senses.
"Moderation in all these activities?"
Added another reader, Jim Timbers of Windermere, Florida, "This was a great article. I have been saying the exact same thing for a long time. No one ever believes me.  However, my experiences are more with music and recording music, but it is essentially the same when it comes to electrical energies.
"The strange stories I could tell you running a recording studio and working with many artists are numerous. I have even downloaded music apps and when I did, could feel the electrical energy go through my heart right as I downloaded them.+
"People discount this stuff,

but I've experienced so many odd things that physically affect the body while recording music, it's hard to deny it. There is a very dark energy in a lot of music, but also good energy too. I just wanted to let you know this article is right on and thanks for posting it. Thanks for all you do. (Also, the book by Sadhu Sundar Singh was great!!!)"
"Thought this would be fun to share,"

wrote Jill Clark of Spokane. "I was reading a story about an image of Mary attributed to Saint Luke from St. Mark's Convent in Jerusalem and thought it looked similar to Our Lady of Guadalupe
"Curious, I flipped Our Lady of Guadalupe and overlaid it on Luke's Mary, and except for the ear, the facial features lined up!"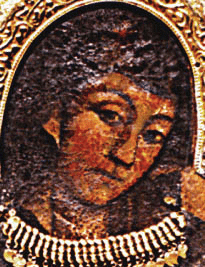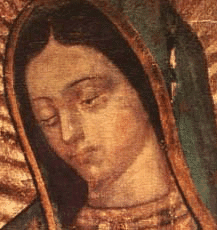 ("The image is at the Syriac Orthodox Monastery of St Mark in East Jerusalem, believed to be the home of St Mark's mother, a famous manuscript library, and a possible site of the Last Supper: The painting reminded me of Our Lady of Guadalupe, and I was surprised at how well they lined up — the differences seem to actually portray an aging face. Anyway I thought it was kind of fun and wanted to share. The Monastery is interesting to read about as well, nice 'doom break.')}
And with different opacities?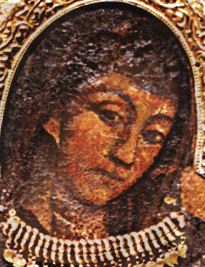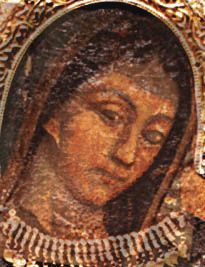 Interesting to contemplate.
+
Wrote Gabe Kerekes

of Perham, Minnesota, "You might be interested in this story we received in a Christmas letter about three years ago. It is from friends who live in Wasilla, Alaska, and is about how their son escaped miraculously from an accident. He was eleven at the time and was returning from a field trip with his Christian School classmates. The family's name is Ryan and Trish Magee, and Carter is the second of their four kids."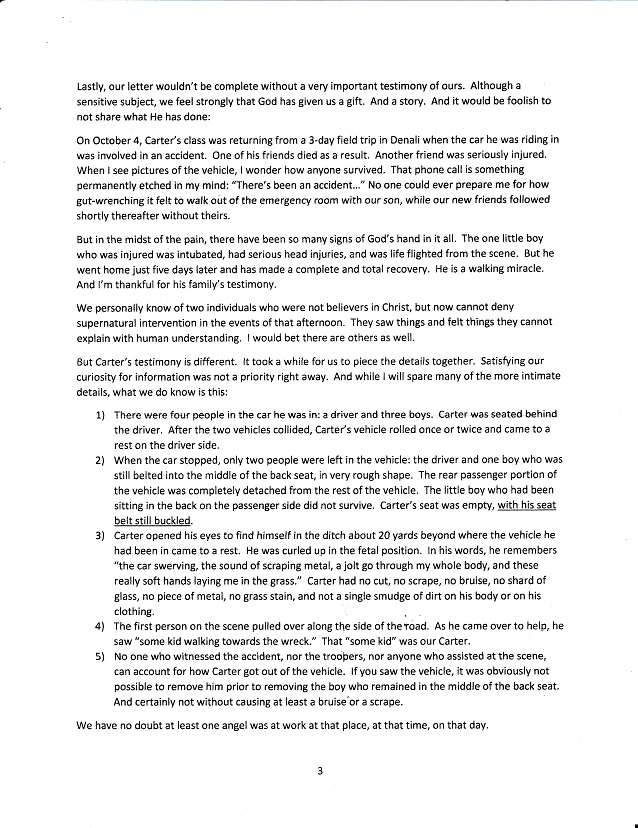 [Lastly, a footnote from Maggie of Nyack, New York. "I'm writing to you because I don't understand why you give Christina Gallagher (a seer from Ireland) any space or attention," she complained. "I see that you say 'alleged,' but giving no attention would be far more effective. It's important to take a stand. It doesn't take much time in this case to dig a little deeper. This is your blog and many people rely on you. It is ridiculous to me and absolute proof that someone is a duplicitous fraudster when telling people they have to buy a photo for 250 euros in order to survive the days of darkness. Most of the world does not have blinds or curtains on their windows because they are poor! What does that mean! Only the rich survive?! It's beyond ridiculous. It's infuriating having to see this woman in your articles. There must be some other seer on the horizon. Christ would not be selling photos." (Sorry, Maggie, we take no stand on most seers, instead reporting all sides and letting the reader discern, as we have through the years in this controversial case.)]
+