From the London Independent:
Closest to the epicenter was the ancient city of Norcia, the birthplace of St. Benedict, the father of monasticism, and famed for its Benedictine monastery.
But it was so strong that it shook the foundations of much of Rome.
The effects of the quake were felt as far north as Austria and all the way down at the very south end of the Italy. St. Paul Outside the Walls basilica was closed for several hours after some plaster fell.

[Return to www.spiritdaily.com]
[Special Reports by Michael Brown]
[Emergency Supplies]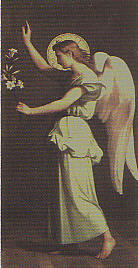 Pray always for purity and love
+++
---
---
Please report any inappropriate ads or content