From the Christian Post:
United States immigration officials have reportedly arrested dozens of Iraqi Christians in southeastern Michigan during a series of roundups.
Christians are protesting and warning that believers sent back to Iraq could be slaughtered.
"My dad is Christian and Donald Trump is sending him back to a place that is not safe whatsoever," said 18-year-old Cynthia Barash, speaking of the ongoing slaughter of followers of Christ at the hands of the Islamic State terrorist group in Iraq. 
CNN reported on Monday that her father, 47-year-old Moayad Barash, was one of 30 to 40 people seized by Immigration and Customs Enforcement agents on Sunday in Detroit, as part of deportation efforts.
[Return to www.spiritdaily.com]
[Like us on Facebook]
[Our bookstore page]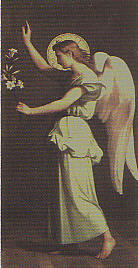 Pray always for purity and love
+++