---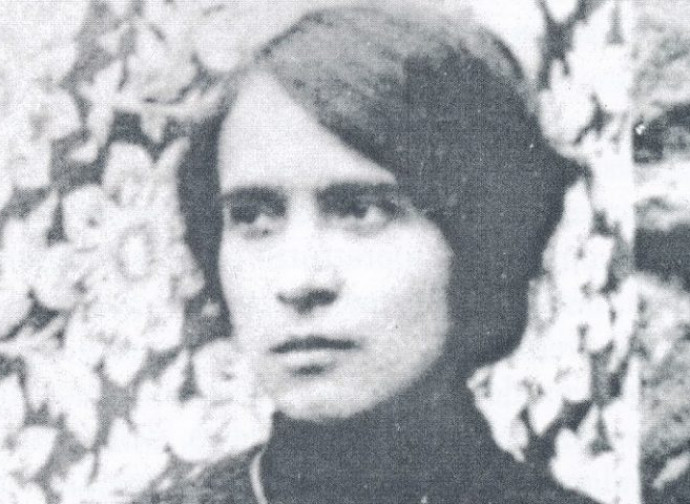 Her name, 66 years after her death — after a life lived in the most humble concealment — is all but unknown.
Yet it is enough to read her diary, written in obedience to her confessor, to understand the riches of supernatural gifts that the Lord gave her.
We speak of the venerable Edvige Carboni (1880-1952), a Sardinian laywoman with a simple heart and immense faith, a mystic who soon be proclaimed blessed: on November 7, Pope Francis authorized the promulgation of the decree recognizing the first miracle attributed to the her intercession. A true grace for the Church, because proposing this beloved soul to the imitation of the faithful will be of great help in catechesis on the ultimate realities and therefore in reviving faith.
Edvige can rightly be counted among the greatest mystics , for the countless ecstasies, the apparitions of Jesus and Mary, the stigmata, the crowning of thorns, the prophetic revelations, the visions of the afterlife and in particular of the souls in purgatory, as well as numerous saints, above all St. John Bosco and St. Teresa of the Child Jesus, who advised her frequently.
She was born in Pozzomaggiore, in the province of Sassari, and already at birth a celestial sign had manifested in her: a small cross, "a sign that you will have to suffer very much in the world," as her mother, who gave her a living Christian piety, always told her.
Already at five years she felt himself urged by the guardian angel to consecrate herself to God: made a vow of virginity.
Notes Wikipedia: "The cause for beatification commenced in 1968 though she was accorded the title of Servant of God on 29 April 1994.Pope Francis titled her as Venerable on 4 May 2017 upon the confirmation of her life of heroic virtue. Francis later confirmed a miracle attributed to her intercession in late 2018 and she is to be beatified in her native Sardinia sometime in 2019.
"In her grandmother's home remained a replica of Raphael's painting of the Blessed Virgin Mary with the Infant Jesus: she would climb a chair to reach the image and would say to the Blessed Mother: "My mother, I love you. Give me your child so that I can play with Him." Carboni was required to do the shopping due to her mother's ill health despite being fearful of having to shop in the evening. But her guardian angel appeared to her and told her: "Don't be afraid. I am with you and I keep you good company."
Her spiritual gifts included levitation and the reading of hearts as well as the discernment of spirits and frequent visits from the souls in purgatory. She also had several visions of Saint Aloysius Gonzaga and on their first encounter he asked her: "Do you know me?" to which she replied that she did not. Gonzaga said: "I am Saint Aloysius Gonzaga. I have come to tell you that I love you very much and that you should love Jesus always."
Carboni noted in her spiritual journal on 16 November 1938 how she received the stigmata – for she wanted to suffer for the glory of God – while she recorded in her journal on 12 June 1941 her first encounter with Saint John Bosco. Bosco even invited her to enroll as a Salesian in an appearance on 25 September 1941. Carboni also received the transverberation and recorded a case of demonic encounter in December 1941. Her experiences with the devil became more aggressive as time progressed. On one occasion she was kicked in the legs and on another her gold fillings were stolen. She once was confined to her bed for a while after a hammer hit her in the knees."
Such trials only strengthened her resolve — and her spirit: cemented her standing in a Church that values perseverance.
[resources: The God of Miracles]