Who knew?
So rich and deep is the mysticism of Catholicism when we allow it to be deep and rich that we regularly hear of hidden souls with extraordinary gifts.
There are those who try to list apparitions. There are so many through history that you can't. Healers? In hidden places, from monasteries to the living rooms of prayer warriors, they are without end. There are those who try to list stigmatics.
But how many lists include Sister Wanda Boniszewska, a Polish nun and reputed stigmatist tortured by Stalin's secret police?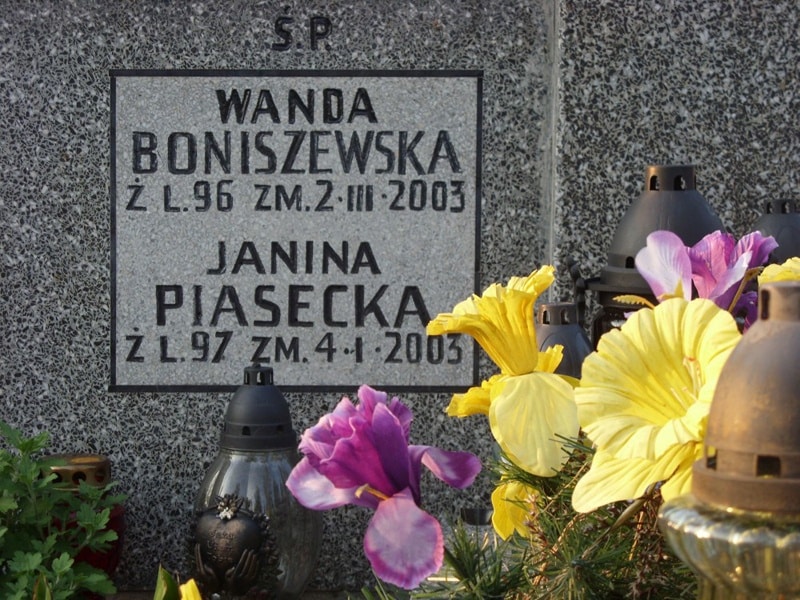 Said one translation of her life: "A harbinger of the pain in the hands and feet, nail punctures, in the Lord Jesus: she had this pain at her First Holy Communion and the procession on the feast of St. Michael at St. Michael's Church." Visible stigmata appeared in 1934 — though she insisted on remaining unknown until after her death.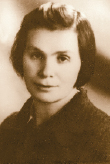 On that day of her First Communion, "instead of a priest, Wanda saw Jesus surrounded by a splendid retinue, and it was the first time He spoke to her in a clear Voice. Similarly, the following year, during Mass, she lived His entire ordeal [more here]."
"Her spiritual journal, published after her death in 2003, recorded her astounding mystical experiences," noted the Catholic News Agency recently — not a website that usually reports on the mystical. Her beatification cause, it turns out, opened last month, allowing for that reportage.
"What I remember is that I felt the atmosphere of peace in her room, as if the world around me was slowing down," one friend, Sister Halina Skubisz, recalled. "In her suffering, she was essentially calm, reconciled with the Lord's will. Sometimes the younger sisters told me that they would come to Sister Wanda when they needed to calm down…"
As reported by the agency, the younger sisters had no inkling of the exceptional nature of Boniszewska's spiritual life. Her spirituality centered on offering her sufferings for the expiation of sins — especially those of priests. Her pain and anguish peaked during Mass. While in the Soviet gulag, she was tortured as so many Catholics were, her stigmatic wounds causing enormous consternation among those in the atheistic regime, who administered elecroshocks to her, among other tortures (such as pounding her head against a wall). She was sentenced to ten years as a "Vatican spy."
During ecstasies, Sister Wanda would pronounce the names of people she prayed for — including Stalin, a [KGB] official, Viktor Abakumov, and an infamous chief of  secret police named Lavrentiy Beria.
The nun offered her suffering for the infidelity of priests and religious people, for the lukewarm and cold priests, for religious orders, for the fading faith in His Presence, and for sins of impurity. "And as I described above," said the nun who knew her, "it was a very particular suffering. How timely this prayer and plea for strength are today."
So there's that, and also a report, not long after, in the same agency, on a Servant of God, Floripes de Jesús, nicknamed Lola, a Brazilian woman who allegedly lived on the Eucharist alone for sixty years.
Lola was born, it seems, in 1913 and, said the report, "at the age of 16, she fell out of a tree. The accident changed her life. She was left paraplegic and 'her body changed – she no longer felt hungry, thirsty or sleepy. No remedy was effective,' said Brazilian priest Gabriel Vila Verde, who recently shared Lola's story on social media.
"Lola began to nourish herself with just one consecrated Host a day. In addition, 'for a long time, she remained in a bed without a mattress, as a form of penance.'"
The Brazilian woman made the same plea to all who visited: go to Confession, receive Communion, and make a habit of the First Friday devotion in honor of the Sacred Heart.
Faith in the laywoman's sanctity grew, and thousands of pilgrims came to see her at her home, the priest continued. In fact, "a visitors' signature book from the 1950s recorded that 32,980 people visited her in just one month."

Who knew!
She too was dedicated to praying for priests — such prime targets these days of Satan.
Pray always for purity and love
Please report any inappropriate ads or paid content