Who knew?
In a circumstance filled with ironies, it turns out that Kneipp Springs near Rome City, Indiana — site of the well-known apparitions known as "Our Lady of America" — was named after a Bavarian priest world-famous for healing the chronically ill through an unusual regimen of cold water affusion called hydrotherapy, along with herbal medicines, diet, and exercise. In short, a "holistic healer" or naturopath.
His name was Sebastian Kneipp, from Stephansried, German — 1821-1887 — and he reputedly cured hundreds of people from scourges that included cholera and tuberculosis. The land where apparitions of Mary would allegedly take place a century later in the U.S., which was laden with cold springs and became home to a tuberculosis sanitarium, was named after him.
Father Kneipp came up with his alternative "cure" after healing himself of tuberculosis by taking dips in the frigid Danube River — an illness that for a time threatened his studies for the priesthood.
The method — including immersion in cold bodies of water and even walking barefoot on wet grass or snow (along with the naturopathic regimen of exercise and herbs) had ancient origins but was popularized by Father Kneipp, who learned of them from a peasant farmer.
The priest's book on healing, My Water Cure ("Meine Wasserkur"), was an international bestseller. He treated everyone from Archduke Franz Ferdinand of Austria to Pope Leo XIII, along with many poor who were not charged for his services, raising the hackles of medical professionals whose paid-for practices he undercut.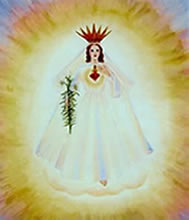 "Kneipp's approach to medicine was not independent of his Catholic faith," notes Wikipedia. "His focus on water and herbs stems from the idea that remedies are naturally provided by God. His emphasis on plain food, drink, and clothing comes from the theory that humans should live in accord with nature. He used scripture as well as references to Roman practice to support the reasoning behind his cure and admitted that his treatments did not fall in line with current scientific understanding. The fact that his treatments were not based in scientific theory did not bother Kneipp because they were seen as able to succeed where scientific medicine could not."
"Water, bestowed by the creator of man, and
plants selected from the plant kingdom form the essential elements needed to cure diseases and make the body healthy," said the priest.
"Nature," he said, "is the best pharmacy."
While many connect herbal remedies with "new age," his association with Leo XIII was one of the ironies, for it was this Pope who was famous as a spiritual warrior, reporting a vision of Satan's power in the world, writing an encyclical against Freemasonry, and devising the Prayer to the Archangel Michael that now finds widespread use in Catholicism. In fact, the Pontiff named Kneipp a monsignor and appointed him papal chamberlain.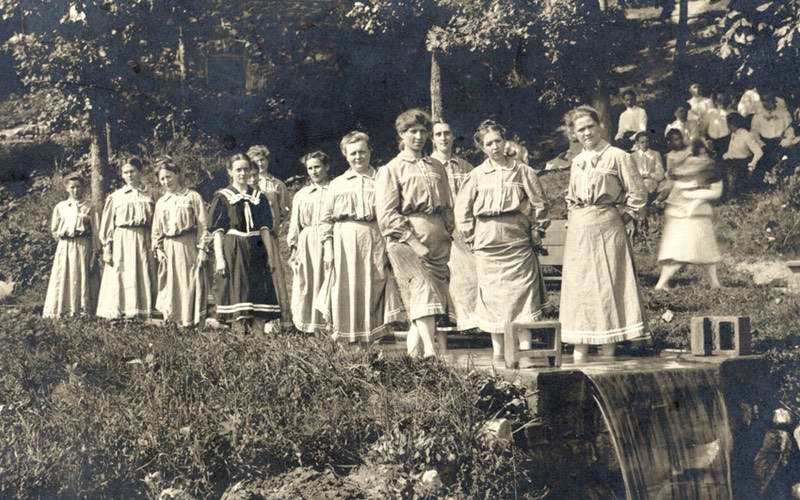 It was decades later that the sanitarium in the U.S. — specifically designed to treat tuberculosis — was turned into a convent where the apparitions occurred to a Most Precious Blood nun named Sister Mary Neuzil. Spring water burbled up at a dozen spots on the site, including a small reservoir in the basement of the large, mostly empty building next to Sylvan Lake.
The nuns, based in Celina, Ohio, took over the building in 1920, turning the structure that once housed two-hundred and fifty patients into the large convent in which Sister Neuzil reported apparitions of Mary under the title of Our Lady of America beginning in 1956. While her bishop, who also served as Sister Neuzil's spiritual director, believed her experiences were valid and issued an imprimatur for her messages, no formal pastoral letter of recognition was ever issu
ed.
Among other things — especially warnings for America to return to purity or face great judgment — the Blessed Mother allegedly "promised that greater miracles than those granted at Lourdes and Fatima would be granted here in America, the United States in particular, if we do as she desires," said Sister Neuzil in the booklet of her messages [see below], which was edited by the archbishop. "Behold, O my children, the tears of your Mother!" Mary told her. "Shall I weep in vain? Assuage the sorrow of my Heart over the ingratitude of sinful men by the love and chasteness of your lives. Will you do this for me, beloved children — or will you allow your Mother to weep in vain?"
The mention of Lourdes is another irony, bringing to mind the cool spring baths said to have healed thousands there.
Meanwhile, Father Kneipp turned out to have a special affection for the U.S., now so beleaguered a land, including with disease that, like tuberculosis, is virulent and thus far incurable.
Said Father Kneipp: "America is worth more than its weight in gold." 
[resources: Our Lady of America Messages and Michael Brown online retreat, Apparitions and Secrets of Mary, February 6]