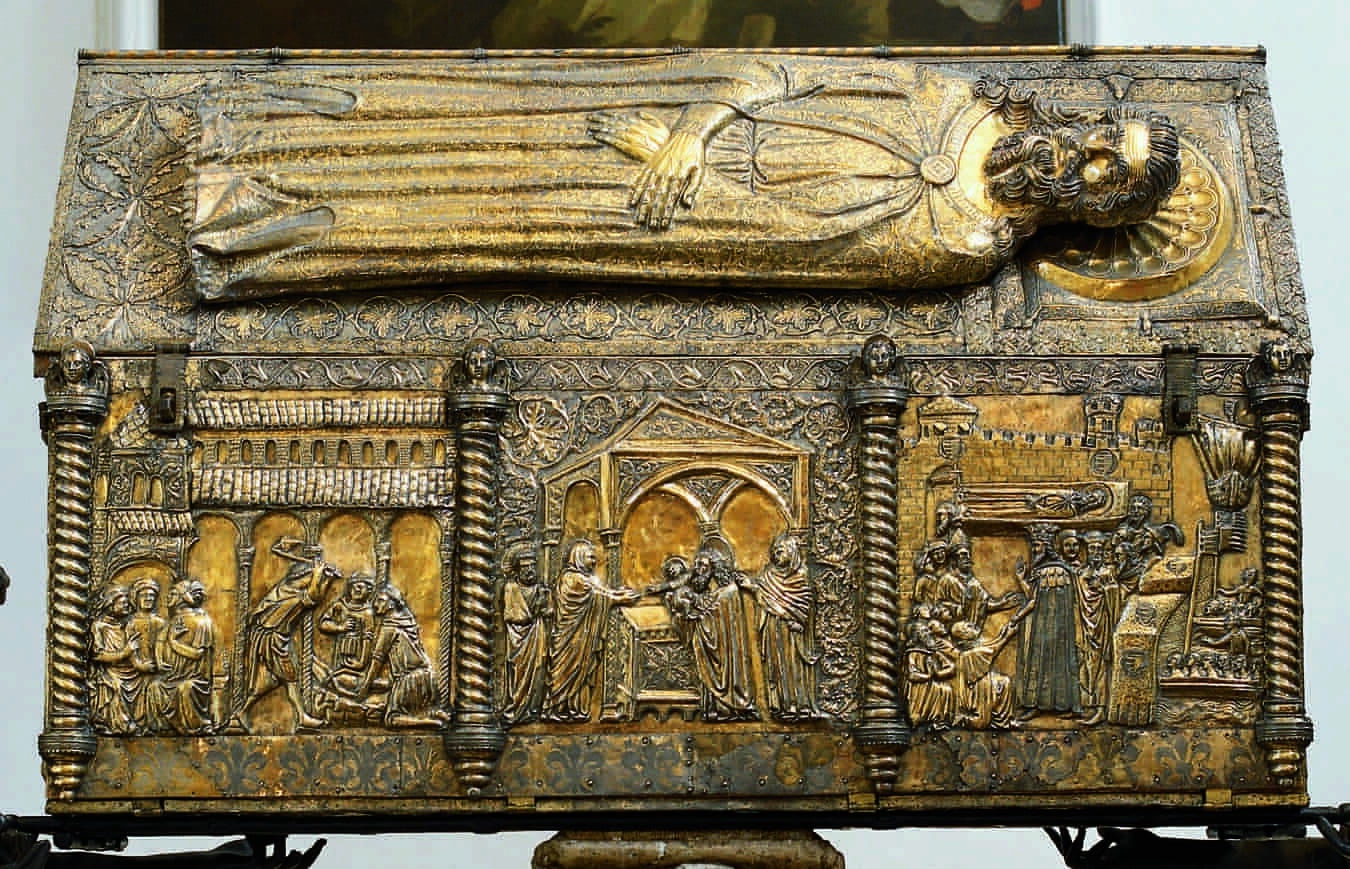 Recently we asked who Simeon, the mysterious holy man who held the young Jesus, was.
"It would seem he was a mystic, perhaps known to Jesus' family or at least many in their circle," we noted.
"We see in Luke 2:22-35, 'Observing the Law of Moses, they took Jesus up to Jerusalem to present Him to the Lord. Now in Jerusalem there was a man named Simeon. He was an upright and devout man.' We thus have that much to go on."
Some claim they can answer the question, at least, of where his remains are located.
In a post called, "Body of the Saint Who Held the Child Jesus in his Arms Is Found in Zadar," the tourist board for that Croatian city, says:
"In the Church of St Simeon in Zadar, in a silver casket of immeasurable artistic value, there is a mummified body of Simeon the God-receiver (Šimun, Šime), a God-fearing old man and sage who held the Child Jesus in his arms."
"From the New Testament Gospel of Luke," it notes, "we learn that Simeon the Elder, a man inspired by the Holy Spirit and one of those who were called prophets, came to the Jerusalem temple to take the Child of God in his arms and greet the one in him, who would bring salvation to all peoples. His body is kept in Zadar, the city whose patron saint is Saint Simeon, and the casket in which the body of the biblical God-receiver is preserved, is considered to be the most valuable work of Medieval goldsmith art in Croatia. The casket has been officially declared a cultural monument of uncategorized status, and by its artistic qualities and dimensions, it is also considered one of the most valuable Medieval works of art in Europe."
Tradition says that the body of this mysterious mystic-sage-saint was first transferred from Palestine to Constantinople, where it stayed until the 13th century. In 1203, we learn, it was brought to Zadar.
"It is said that on that occasion, a Venetian nobleman, returning from a crusade in Syria, took the body of St Simeon the God-receiver with him, but his ship was caught by high winds and he was forced to sail into Zadar.
"The nobleman fell ill and died, so the body of the Saint remained in Zadar as the most precious relic."
Precious — and largely unknown (if true) — indeed. It's claimed that his body was first buried in a local cemetery but the Zadar hermits found notes about the powers of Simeon, so the saint was exhumed and veneration of the "God-receiver" began. (His casket is opened every October 8.)
(Zadar is a three-hour drive from the famed apparition site of Medjugorje, whose well-known priest, Father Jozo Zovko, attended high school in Zadar. Ailing, he is now at a monastery on the Island of Badika.)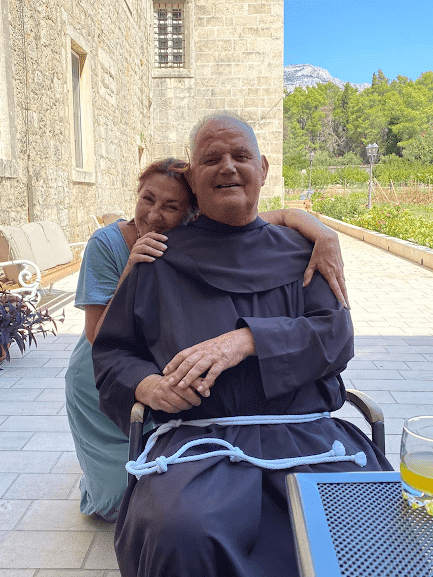 [resources: books on Medjugorje]