---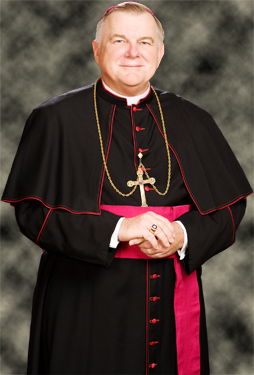 While the United States bishops, gathering for an annual conference, discuss political issues such as immigration, far more urgent matters concerning the Church itself — particularly in the U.S. — press in from all sides.
None is more so than that of the liturgy and church attendance, which in some dioceses is in free-fall. 
Recently, as members of our bishop's Council on Culture, we attended a high Mass con-celebrated by all the bishops in Florida (eight of them, main celebrant, Archbishop Thomas G. Wenski of Miami); about thirty priests; and more than a dozen deacons who were honoring the anniversary death of a local prelate. It was a very formal Mass, replete with beautiful singing and organ and incense — an hour and a half, and a truly holy experience. The sanctity was palpable.
There is no question that when done the right way, with élan as well as solemnity, the liturgy, even as formulated since Vatican II, can be profound.
But herein — what occurs elsewhere, during Mass — is the problem.
One example: Pittsburgh — for decades a Catholic stronghold — has seen a forty percent drop in attendance since 2000. The drop has occurred through the last three pontificates (and despite the popularity, in U.S. polls, of John Paul II and Francis). An intramural debate about the Church is impossible if there is no Church.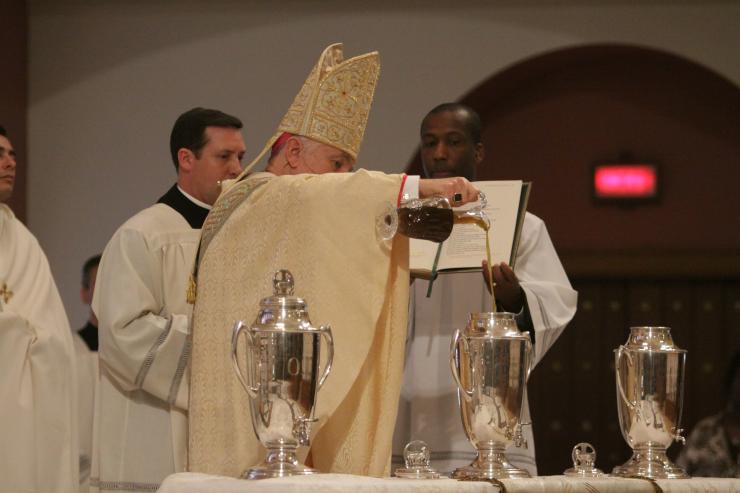 In many parishes, youth are an endangered species — all but gone save for small scattered pockets on Saturday or Sunday, most seduced by weekend sports events or turned off by what they hear as dry pleonastic homilies and uninspiring music, as well as unnecessary prolongations contrary to the flow of Mass. A modern, sterile interior does not help in the feeling of holiness — and without any feeling, without a sense of the Holy Spirit personally touching them, pews empty. 
They find power in the sacrament, in other words, but not in some of the "flourishes" that surround it. A shift to much shorter and better prepared homilies — sermons relevant to the personal lives of those in attendance, not always historical lessons or repetitious theological dissertations — would go a long way in making sure those who still attend return. This is the number-one complaint we hear from youth. They want to feel a Church that is here and now (as Christ is here and now), not focused solely on past centuries. There are miracles in our time as well. Jesus admonished us to lay on hands and cast away spirits — by this, He said, they would know they were true followers (Mark 16:17) — and yet we see hardly any charisms. A combination of offering an especially devout Mass, such as the one we enjoyed with the bishops, for those who so wish to attend such (perhaps early in the morning, sans music, perhaps with a dose of Latin, or late in the day), as well as more lively Masses injected with charisms and uplifting eurhythmic charismatic song (perhaps mid-morning on Sundays, aimed at the youth), might help in some dioceses.
Christ said to spread His Gospel around the world — not to shrink into a minuscule remnant (Matthew 24:14; Psalm 96). The bishop of Pittsburgh, in response to his crisis, has instituted a charismatic Mass [see here] and has brought one large church totally alive.
The quibbling over legalism, political matters, and documents such as Amoris Laetitia has its place; the bishops should have a voice in matters like immigration, and certainly religious freedom.
But first let's solve the most existential issue that confronts Catholicism before we get wrapped up in anything remotely worldly.
— MHB
[see also:  U.S. bishops choose conservative pro-life head,  'Why I didn't get married in a Catholic church',  Müller: final word on translations rests with Vatican, Taking 'Catholic' out of 'Catholic' universities and  Vocations booming in Cincinnati]