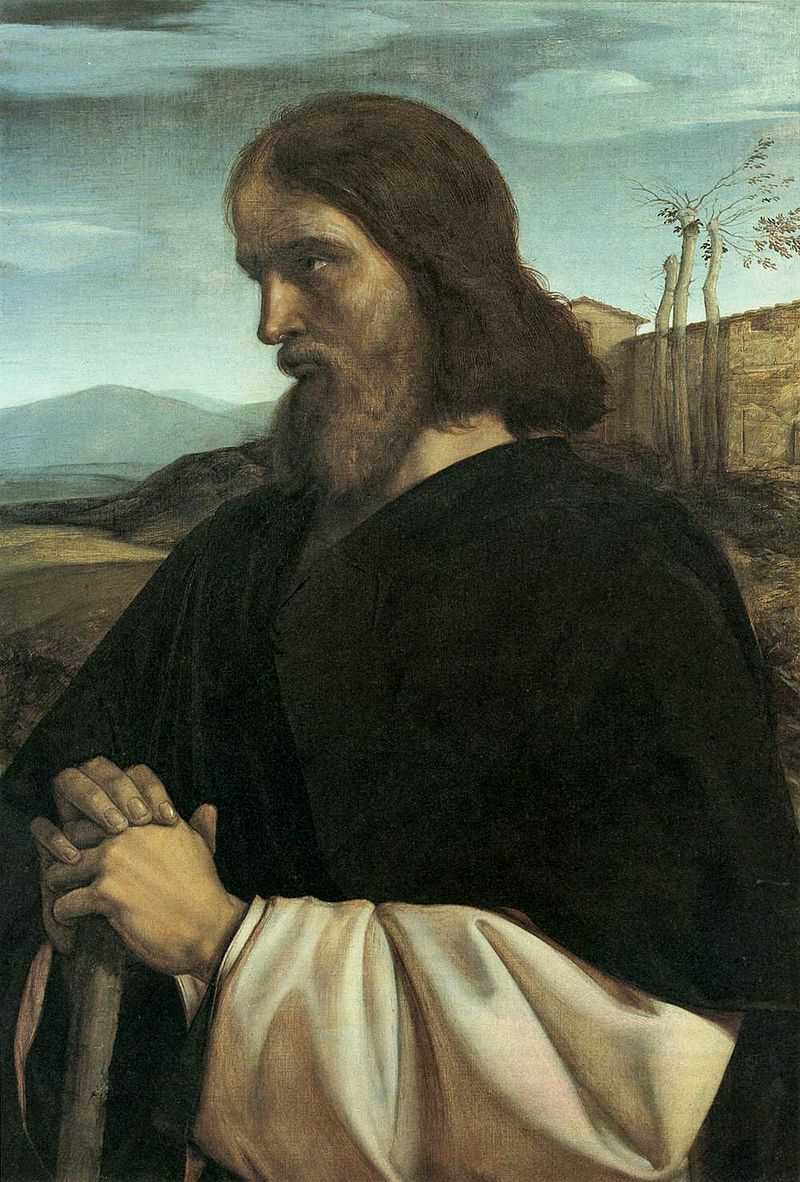 As we noted in a recent update, few recall or even know that during the well-known alleged apparitions called "Our Lady of America" to a Most Precious Blood nun in the midwest, the Blessed Mother was at times said to be accompanied by her spouse on earth, Saint Joseph — whose time, it seems, more than ever, in our own day, has come. Indeed, Pope Francis has dedicated 2021 to him.
It was back on March 11, 1958, that Our Lady reportedly informed the religious, Sister Mildred Mary Neuzil, at the time at a huge convent in Indiana, that "Saint Joseph will come on the eve of his feast. Prepare yourself well. There will be a special message. My holy spouse has an important part to play in bringing peace to the world." 
Arrive he allegedly did. You can view his initial messages here. The Our Lady of America apparitions were reported from the 1950s to the early 1980s. The messages received a Nihil Obstat and Imprimatur in 1963.
During his appearances, one of Joseph's key dispatches centered on the importance — and sanctity — of fatherhood, so desperately missing from cultures today.
"Dear child," the nun claimed she was told, "I was king in the little home of Nazareth, for I sheltered within it the Prince of Peace and the Queen of Heaven. To me they looked for protection and sustenance.
"So the head of the family must be loved, obeyed, and respected, and in return be a true father and protector to those under his care."
During another apparition on March 19, 1958, wrote Sister Neuzil, "he ceased speaking" and "I was favored with a unique and marvelous vision of the glorious Saint Joseph.
"He seemed suspended, as it were, a short distance above what had the appearance of a large globe with clouds moving about it. His head was slightly raised, his eyes gazing upward as if in ecstasy. The hands were in a position similar to that of the priest during the Consecration of Holy Mass, only they were extended upward somewhat more."
An image that would be for an artist to capture! His attire? A white robe that reached to his ankles. Over this, said the devout nun, was "sort of a cloak which did not come together at the throat, but covering the shoulders and draped gracefully over each arm, reached to the hem of the robe." Around his waist was a gold sash, the color also of his sandals.
A bit taller than medium height and young in appearance, she described Joseph as possessing a "rare maturity combined with great strength." Great serenity emanated from him, and the Holy Spirit, in the form of a dove, hovered above his head.
In a special insight, Joseph supposedly told the nun he was the Pope's "special protector."
"As God chose me to be the special guardian of His Son, so had He chosen me as the special guardian of him who in Christ's Name is head of the Mystical Body of that same Son on earth."
"My special protection of the Holy Father and the Church should be made known to him," Sister Neuzil, who died in 2000, quoted Joseph as saying. "God wishes to make this known to him that he may receive thereby renewed consolation and encouragements."
The apparition was said to have claimed that Joseph saved the Pontiff from death "at the hands of his enemies" during World War Two Indeed, at one point during that war, Hitler was reportedly poised to strike the Vatican itself. There were concerns that the Pope, Pius XII, would be captured or executed.
That protection of the Pontiff, it was implied during the apparitions, remains.
"May Jesus and Mary through my hands bestow upon you eternal peace," was Joseph's prayer over the nun (and by implication over us all).
For so long hidden and all but unrecognized, Joseph indicated that would change — and now it has, throughout Catholicism. He said he should be especially honored on the First Wednesday of the month by "reciting the Joyful Mysteries of the Rosary in memory of my life with Jesus and Mary and the love I bore them, the sorrow I suffered with them." If this is done, he promised the nun, whose apparitions have not yet met official approbation, "those who honor me in this way will be consoled by my presence at their death, and I myself will conduct them safely into the Presence of Jesus and Mary.
"Let them receive Holy Communion in union with the love with which I received the Savior for the first time," he said, "and each time I held Him in my arms."
[resources: Our Lady of America Messages booklet]
[see also: daily devotions to Saint Joseph]