As the Holy Father visits Portugal for World Youth Day, there are coinciding curiosities — we'll put it that way.
First off, there's the fact that the Pope sent a special blessing and message to thousands gathered at the apparition site of Medjugorje last week for its own annual Youth Day.
Popes don't send messages to dubious sites of apparition.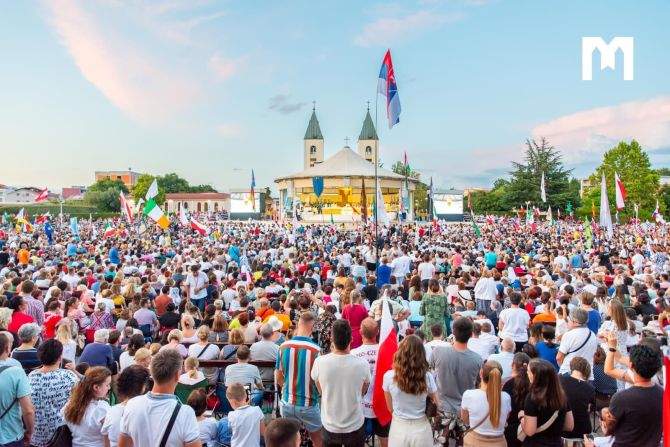 There is the fact that during his trip, Francis will be visiting Fátima.
A previous Pope, the great John Paul II, once said that "Medjugorje is the fulfillment of Fátima."
There is the fact that before his trip — as he does before every papal journey — the Pope prayed before the Blessed Mother at Saint Mary Major Basilica in Rome.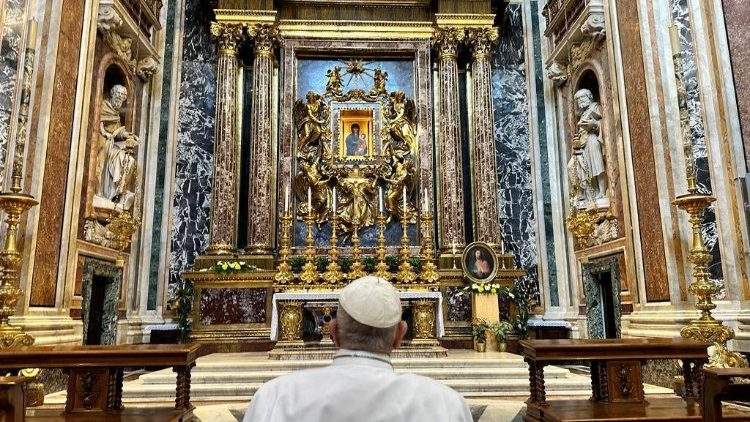 That splendid, holy, and historic church — as Marian as a church could be — is located on a hill where the Blessed Mother performed a miracle whereby snow appeared as a sign.
Take it from the Catholic Travel Guide, which puts it succinctly:
"According to tradition, a Roman Patrician, Giovanni and his wife, were childless and prayed to the Blessed Mother that she would designate an heir for them to bequeath their wealth. They had a vision in which the Blessed Mother told them that she wished to have a church built in her honor on the Esquiline Hill and the sign to verify this dream the prospective layout of the church would be outlined in snow.…..this in the month of August!
"When Giovanni approached his friend, Pope Liberius, with this news, he was amazed to find out that on the night of August 4th, 352, the Virgin Mary had appeared to Pope Liberius as well. She said a miraculous snowfall would occur that would outline where the church was to be built in her honor.
"The next day August 5th, snow indeed did fall on the Esquiline Hill in Rome in the middle of a heat wave. The people staked off the outline of the future Basilica before the snow could melt. Pope Liberius immediately ordered the basilica to be built."
And the date Francis will be at Fátima?
August 5.
Let's take this full circle:
At Medjugorje, the Virgin once told the seers her actual birthday was not in September but — August 5.
–MHB
[resources: books on Fátima]