---
Those who have been waiting a bit too impatiently for apocalyptic events, as well as those who are skeptics of the apocalyptic, may both be missing major indicators that prove precisely the validity of certain modern prophetic articulations. For we see almost now countless events and trends fulfilling "words of knowledge."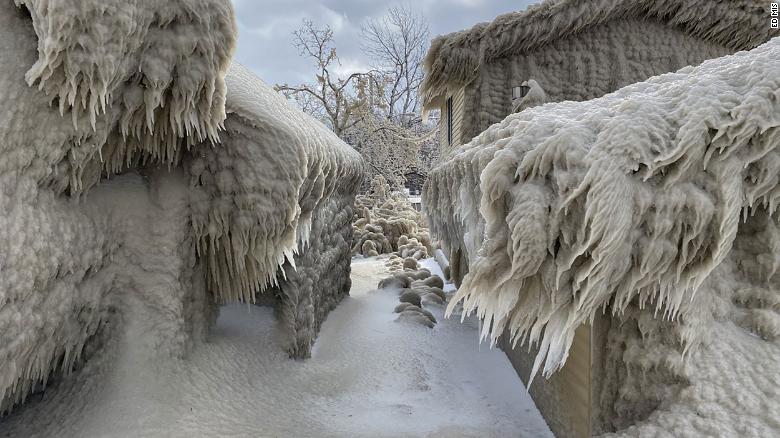 There are extremes. There are extremes of warmth and cold. The thermometer at times swings wildly. It is unseasonably warm one day, frigid the next. There are homes along Lake Erie covered with ice from giant waves. At the same time, the lake itself — rather freakishly — went this winter without an ice cover. There are  quakes — in peculiar places such as Oklahoma and Puerto Rico: some small, some not so small. A "hurricane" hits the U.K. There are volcanoes that for now only threaten.
Mainly, it is the case that events are gradually building on one another — a slow grinding of a prophetic cog that may be slower than many in the realm of Catholic mysticism expected but nonetheless constitutes an overall trend aiming directly in the predicted brobdingnagian direction.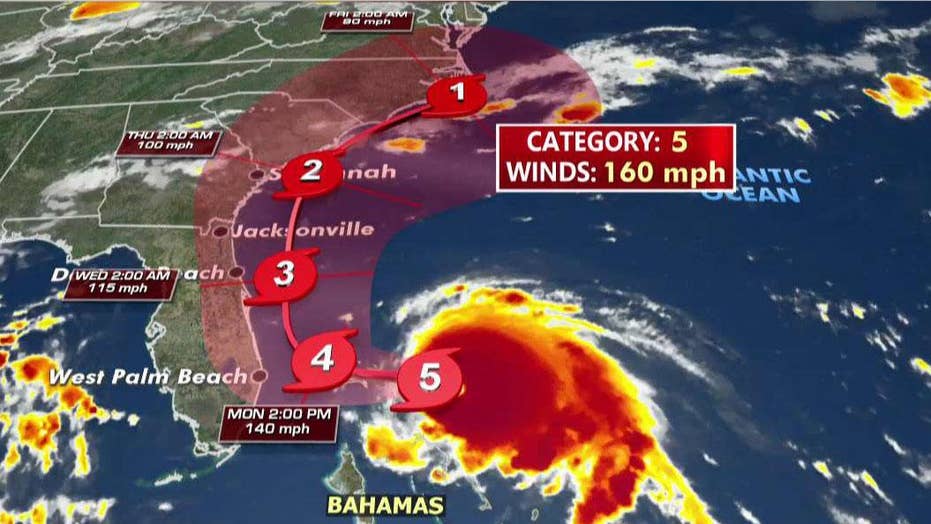 Big things are coming. We increasingly see threats that have grown in size. The markets plunge. An era of false prosperity, of fake money, will either now or soon end. North Korea and its nukes. Russia with its cyber-spies. China with its plague. Consider the many very dangerous storms that looked like they would cause fantastic destruction in the U.S. but then counterintuitively — against computer models — changed direction or collapsed in intensity. Hurricane Michael hit relatively sparsely populated areas. Hurricane Dorian destroyed an island in the Bahamas instead of far more populous southeastern Florida. Wildfires and mudslides halt just before causing an apocalypse in Malibu or L.A. itself.
The Mississippi floods — but not yet across a massive city.
Will something like coronavirus soon fade into a minimal threat (as did swine flu, SARS, and Zika) — another precursor — or turn into the real thing? Like "Dorian," will it miss the populated masses in the West, or make landfall this time? The odds are the former: what experts project, often misses the mark. Big things seem to come unexpectedly. Whatever the final course of the pathogen, it already has made its point: planes are empty. So are many stores. The Vatican has just about nobody there. The Church of the Nativity — at this the height of pilgrim season — has been sealed off in quarantine. The diocese of Rome has halted public Masses for at least a month — and called for a day of fasting (right out of Jonah!). Could a national emergency — or even martial law, and most draconian, a suspension of elections — happen in the U.S.?
We appear to be in the warning, waning stages of a great Mercy.
But they graduate — do these signs, do these forerunners. As an alleged word of knowledge on March 19, 2017 (a follow-up to the "1990 prophecy") said, "In this time, expect the error of premature expectation, but not [error in] the truth of the expectation itself. For these times, you have the Rosary, and even more so, praise. In union with God comes all protection, as the dark spirits are now allowed to materialize in full due to the pretense and aspirations of man. Not until the initial event will the curtain be drawn that reveals the entirety of the plan, and even then, it will be parted only slowly, in the woes of purification."
What will the "initial event" end up being?
That word was two years ago and on the feast of Saint Joseph, we note now with irony, for it had been preceded seven years before by another alleged word of knowledge, from the same prophetic sequence, on September 25, 2010, that had said, "Flee to Saint Joseph, and the Blessed Mother of the holm oak who tells us that brightness can be found only by those who practice the diligence of prayer amid consternation. Those who framed the future in accordance with their own time tables now find disbelief in prophecies though they unfold around you."
And so here we are.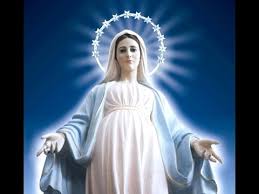 At Fátima, where did the Blessed Mother appear?
Above a holm oak bush.
And what do we see in our time?
A movement toward Saint Joseph — who was also at Fátima (during the great sun miracle).
Matters are coming together in accordance with less dramatic but more powerful prophecies.
And so it bears repeating.
"Not until the initial event will the curtain be drawn that reveals the entirety of the plan, and even then, it will be parted only slowly, in the woes of purification."
–MHB
[resources: Saint Joseph Consecration and Michael Brown retreat, Phoenix]
[See also: 
Prophecy Foresaw Regional Disasters
'When You See the Great Smoke'