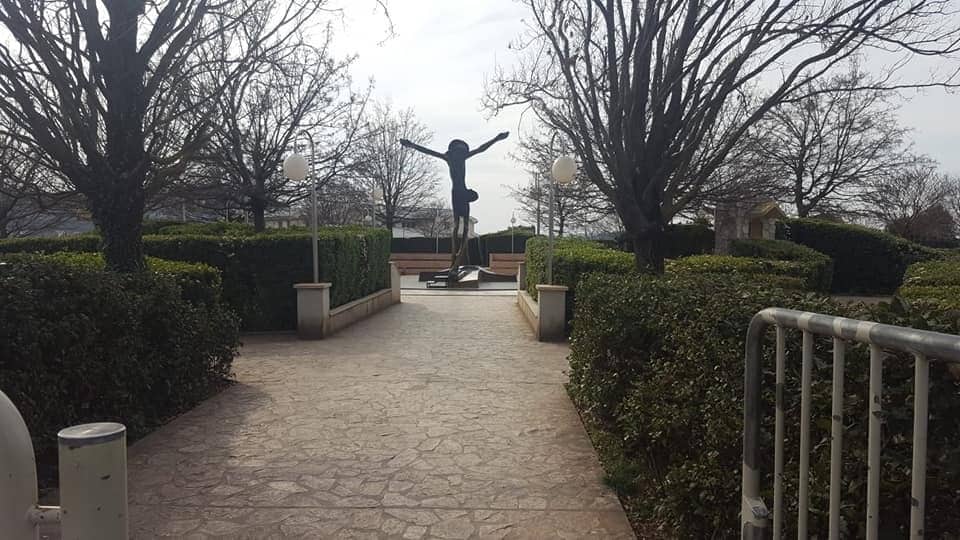 The pandemic certainly has taken its toll on the world's major shrines.
Fátima was all but "virtual" for its last major anniversary; another is imminent, May 13. 
But a spokesperson there, Aline Venâncio, tells us "that the Shrine is open, for celebrations restarted last March 15.
"The program is as follows:
"From Monday to Friday:
• Mass at the Basilica of Holy Trinity: 07h30, 09h00, 11h00, 15h00 e 18h30
• Mass at the Chapel of the Apparitions: 12h30
• Rosary at the Chapel of the Apparitions: 12h00, 14h00, 18h30 e 21h30″
Adds Venâncio, "It is strongly recommended that pilgrims respect all the instructions of the health authorities, as well as those of the Shrine of Fátima, namely the compulsory use of a mask and social distancing.  Entrusting ourselves to the maternal protection of Our Lady, Yours sincerely, Aline."
Every Sunday, the Mass at 11:00 a.m., celebrated in the Prayer Area of the Shrine, is also broadcast, as is the Rosary prayed in the Chapel of Apparitions at 6:30 p.m. from Monday to Friday. [see website here]
As you can see, there is a bit of activity at the site of apparitions, in front of the famous Fátima statue and elsewhere (during daylight and evening hours, Portugal time).
This is the sign of restrictions: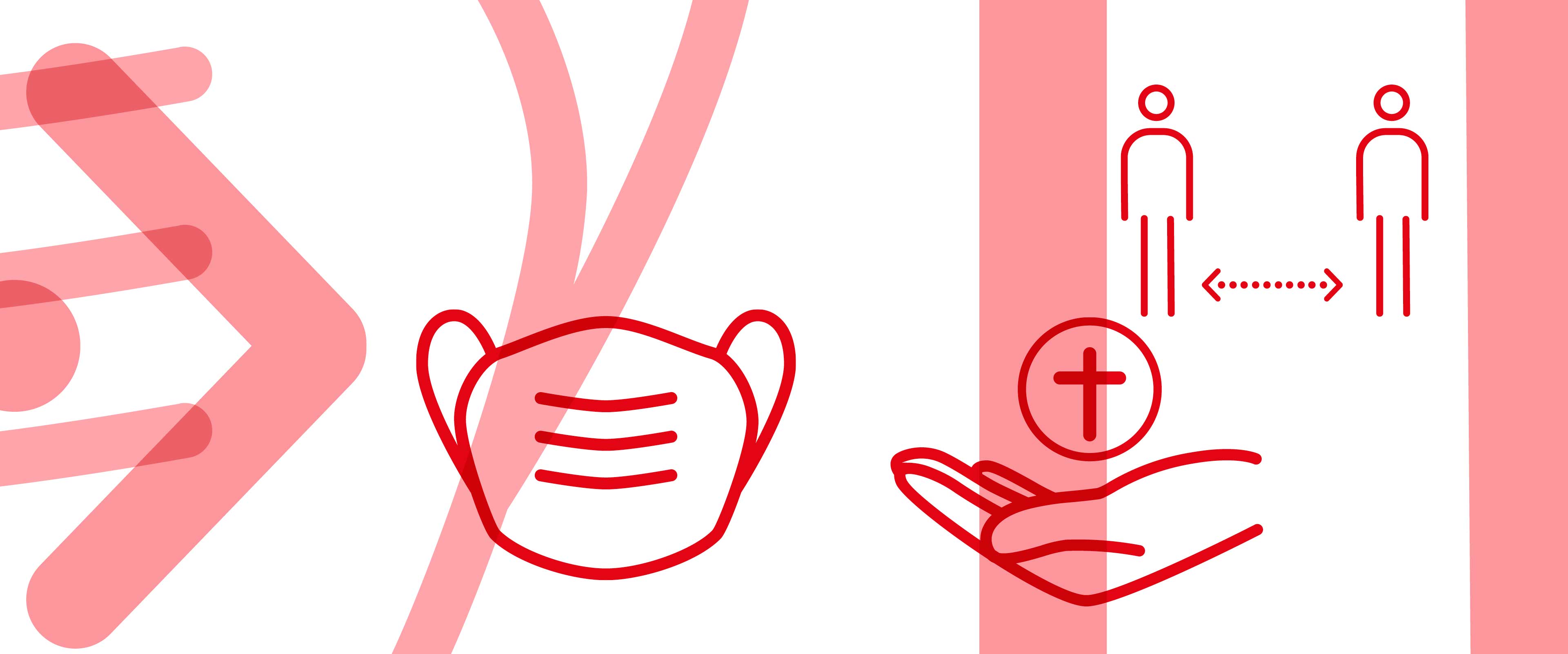 Up in France, during its February 11 celebrations, Lourdes was subdued but not empty, with pilgrims milling about and attending Mass outdoors at the Grotto where Bernadette saw Our Blessed Mother. Traffic seemed light but certainly not non-existent, as it was last year. The massive basilica was neither full nor abandoned.
"Every day since the start of the crisis, organized pilgrimages have been canceling their visits," lamented its press office last year, projecting an $8 million deficit [you can donate here]. "The Sanctuary is facing an almost empty season, completely devoid of any sick pilgrims."

A spokesman there said today,

"The Sanctuary is currently open every day from 7.45 am to 6.30 p.m. and we are preparing for our pilgrimage season. Due to a new partial lockdown here in France, there are currently mostly pilgrims from our region coming. This should change after May 2nd when travel restrictions are supposed to end. Since the Holy Week the Baths are open again every day for the gesture of water (the gesture accomplished by St. Bernadette herself which consists of washing your hands and face and drinking the water). This gesture is embedded in a time of prayer and replaces the full bath until the sanitary conditions allow us to do so."
Like Fátima, however, this sanctuary too was reopened a year ago with provisions. Says its official billboard:
– The wearing of face-masks will be compulsory in the Sanctuary.
– At the two main entrances, members of the hospitality will be available to welcome and provide information for pilgrims.
– The members of the religious communities of Lourdes, helped by markings on the ground, will be accompanying groups of ten people wishing to visit the Grotto.
– The "chaplains" will be continuing the uninterrupted prayer in the Grotto and will be offering the sacrament of Reconciliation at the Church of St. Bernadette, respecting social distancing.
– Opposite the Grotto (right bank), at the chapels of light, as well as at the Grotto water taps, pilgrims are invited to respect social distancing. Markings on the ground will make it easier for everyone to understand how this works. Members of the Hospitality and Sanctuary guards will ensure that the duration of personal meditation is not excessive.
Earlier today, around noon local time, the attendance there was spare and distanced, with many empty pews.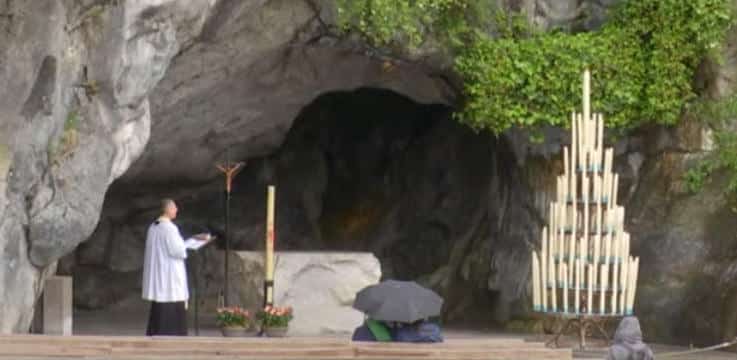 In Mexico City, the world's largest shrine, Our Lady of Guadalupe, housing the Blessed Mother's tilma, is open and celebrating six Masses on Sundays.
Processions are likewise ongoing. Once more, the museum and other areas of the shrine have reopened, though likewise with precautions.
In Bosnia-Hercegovina, Medjugorje has seen its ups and downs, with pilgrims still arriving but in far lesser numbers, though locals have attended apparitions at the Blue Cross and elsewhere in significant numbers, according to Denis Nolan of Mary TV there.
"You can see the Rosaries and Masses in St. James live every day on Mary TV," he tells us. "The church [St. James] is usually filled…  The parishes Rosary up Podbrdo and Way of the Cross up Krizevac have never had more people…(mostly local). There was an uptick with covid and couple of months ago – brought, I think by American pilgrims. But things have leveled off and appear to be back to normal now…"
This was a somewhat different perspective from that of a major tour operator, one of the largest there, who told us, "Medjugorje – we had groups in May, that we were going to finally materialize. It would have been our first group in 15 months,  but just decided to cancel. We are now considering not to operate five groups for the Anniversary.
"All of a sudden Medjugorje is in bad shape with Covid. There were nine funerals last week, five of which were men in their fifties. That is a lot for a small village."
"Livelihoods have been crushed. Like for us, Medjugorje people are really hungry for some business, guides, buses, especially hotels/houses who have been empty for 14 months yet have to pay for mortgage and loans. I think, what sets us apart is — the faith." [Below, from Mary TV, again around the noon hour today]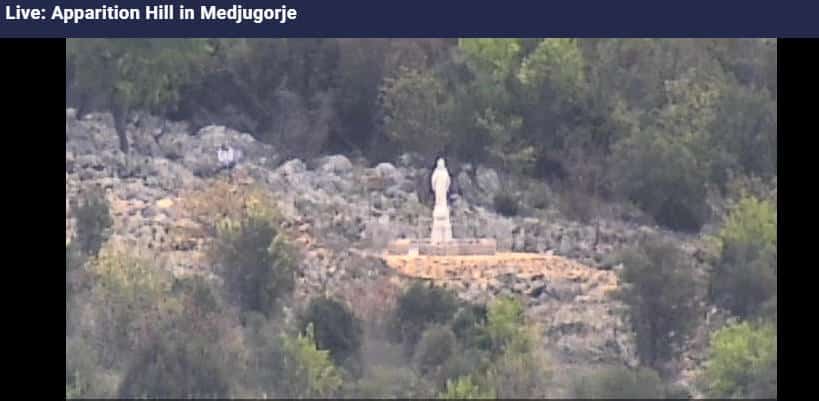 Did an especially virulent version of the virus strike there?
We heard from a pilgrim with another agency who said, "There is a huge covid outbreak in Medjugorje. We canceled our May trip upon advice of our guide. A Korean woman who has been in the hospital since March 18 is now out and [a tour guide] who with his wife took 90 pilgrims a month ago contracted covid and was in a hospital near death; finally got Medevaced to [the U.S.] on Sunday. It is so bad there now and we must really pray for all of them. A former pilgrim just got back Sunday also and she said the shops and restaurants are closed and many of the shops have no money to buy supplies. Medjugorje is almost back to where the village was before Blessed Mother started appearing there. They were not wealthy…they have been humbled like all the rest of us." 
The Vatican's envoy there, Archbishop Henryk Hoser, was also hospitalized for a while with covid.
But Medjugorje, like Guadalupe, like Fátima, like Lourdes, remains alive. (Below, in March.)
A major guide told Spirit Daily Monday: "Yes, it's been hitting hard during last 20-30 days, but it seems that numbers finally started falling down. You know, it's difficult when someone you know dies. Well, last two weeks, it happened that a dozen of people that I personally knew died with covid. I had covid last month as well, but, although I had the beginning of pneumonia on both sides of my lungs, I did not have any serious symptoms. I feel great. I restarted attending the daily morning Mass two weeks ago and climbing the Apparition Hill every morning at 5 a.m. one week ago.
"Yes, there are many patients in hospitals, and pneumonia as a result of covid is very unpredictable. BUT, as Our Lady said in her latest message:
"'Dear Children! Also today I am with you to tell you: Little children, who prays does not fear the future and does not lose hope. You are chosen to carry joy and peace, because you are mine. I have come here with the name 'Queen of Peace' because the devil wants peacelessness and war, he wants to fill your heart with fear of the future – but the future is God's. That is why, be humble and pray, and surrender everything into the hands of the Most High Who created you. Thank you for having responded to my call.'
"We will go on and pray, because we, as Our Lady says are "…chosen to carry joy and peace…"
[resources: Medjugorje Ten Secrets]
[Footnote: Pope Francis invites Catholics and Marian Shrines around the world to dedicate the month of May to a marathon of prayer for an end to the Covid-19 pandemic.]