Let's check the mailbox, where, among other items, have been notes about angels.
Not all such accounts are of blatant appearances. Angels often — most often — operate under the radar. Seen or not, there are times they are very apparent!
"After reading your article about angel stories, I thought I'd share one with you that has similar characteristics, and I never realized it until reading your article," wrote one viewer. "I used to own a car repair business located in a busy gas station on a very busy road in South Jersey. One day, a police officer came in and told me that there was a road-rage incident the evening before that started on the street and spilled-over into our parking lot, and he wanted to see if our security cameras recorded it.
"Unfortunately, they did not. He told me that two young girls honked their horn at another car, and the occupants of that car (a woman and her son) got out and started yelling at them and proceeded to attempt to drag the girls out of the car.  A 'Good Samaritan' tried to get them to stop attacking the girls by yelling at them. The son then viciously attacked the Good Samaritan: picked him up and body-slammed him onto the concrete parking lot, proceeded to kick him while he was laying on the ground, then began stomping on the man's head with his boots.
"This is where it gets strange. Out of nowhere, two very large, burly men carrying metal pipes appeared and approached the son who was stomping on the Good Samaritan's side of his head. He was unconscious at this point. When the son saw them approach, he ceased stomping on the Good Samaritan's head and backed away from him.
"At this point, the police swarmed the gas station due to all the frantic 911 calls and arrested the son and his mother. Apparently, they were both jacked-up on steroids. As the police were making the arrests and talking to witnesses, they tried to find the two guys who, literally, saved this man's life, but they'd just 'vanished,' as mentioned by the witnesses. The police were going to give them a 'Good Citizen Award' for their actions. No one saw where they came from and no one saw where they went, even though it was broad daylight and there were numerous witnesses. The police officer confided in me that he believed, as well as did some of the witnesses, that they were angels. Also, he said that he wasn't 'religious,' but he had no other explanation. The Good Samaritan was within seconds of being stomped to death, but was saved by these two 'men.'"
---
Wrote a viewer named Stephanie Alder from Charlotte, North Carolina: "When we reflect, we realize God has always been there. He sends His angels. As an example: my son bought a new motorcycle. I sprinkled it with Holy Water and prayed to his guardian angel to protect him. He asked the dealer a number of times to check the mechanics. Something seemed wrong, but nothing was found.
"On his way to college, he got off the bike and it went up in flames. But near him was a fire engine that put out the flames. All the plastic on the bike melted.  The firemen were surprised that my son knew he had to get off, and he wasn't hurt. I believe what I experienced is not unusual. God speaks to all of us. Some listen; some don't."
---
"I was working in a suburb of Chicago about 45 minutes from home," writes Terri Bradley. "My boss sent me to a seminar in Chicago, by myself, and I was a little nervous about driving in Chicago, but thought, 'Alright Lord, it's just You and me.' I have always been directionally challenged and it was in the day when there were no cell phones, GPS; none of the technology had quite come on the scene yet.
"I made it there okay, but finding my way back to the office after the three-hour seminar was a nightmare. I got so turned around, I couldn't find the tollway to get back to the office. I stopped at two gas stations to see if they could direct me, but they either didn't speak English or were new to the area and couldn't direct me.
"The third gas station I stopped at the cashier didn't know either.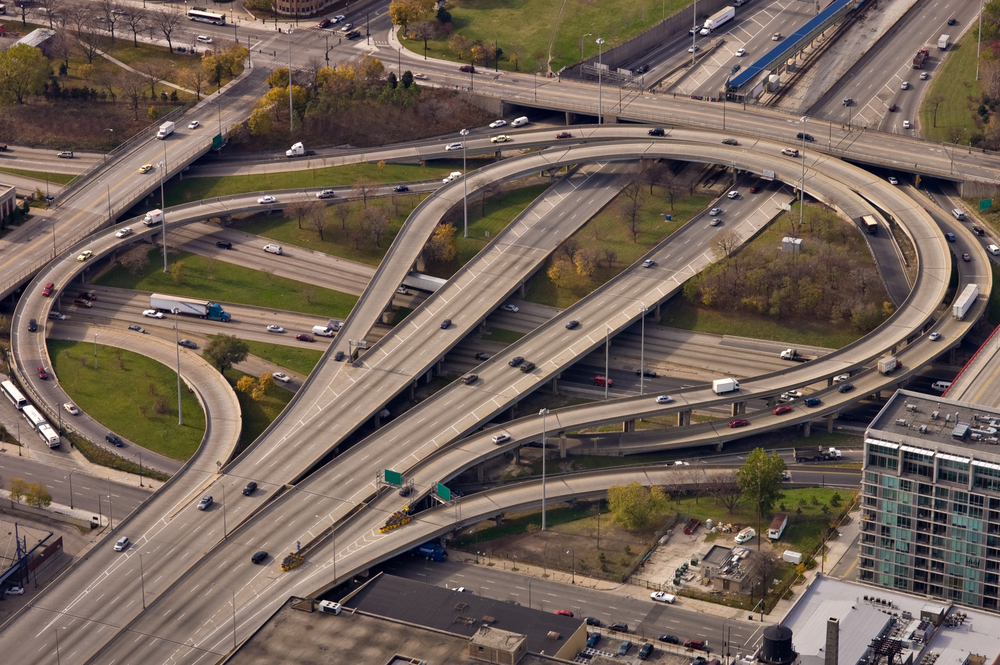 +
"I was beginning to panic.

As I was standing at the register, someone tapped me on the shoulder. I turned around and there were two small Oriental people who essentially said: 'We can guide you to the tollway. Just follow us when we finish getting gas in our car.'
"Needless to say, I was so relieved and: thankful to God! They were a couple (a man and a woman), very small and dressed in all-white head to toe. Their car was all white as well. I wondered at the time what was with the 'all-white' everything, but didn't dwell on it as I was so very relieved someone was going to finally help me. They guided me directly onto the tollway!
"As their little white car slid to the side of me, in the left lane, I waved a 'thank you.' They waved back and went in the back of my car in the right lane. I looked again to wave again and the car was gone. They weren't anywhere near me on the road! There had been no exits yet for them to get off the tollway, and the road was pretty much empty as it was only about 1:30 or so in the afternoon and rush hour hadn't started yet. There were actually no cars around me at all.
"The little white car

had just completely disappeared. Only then did it dawn on me:  'Who in the world were these little Oriental people dressed all in white with the little white car?! They're just GONE!' I can just imagine the Lord saying, 'Ugh, I better help out this poor woman who can't find her way out out of a paper bag, or she will never find her way back.' This is the only encounter I have ever experienced, but there is no doubt in my mind they were angels."
Says Gregory Cwiklinski of St. Augustine, Florida, "This photo of an angel was shortly after my daughter Colleen died, with her best friends [in an accident]." 
+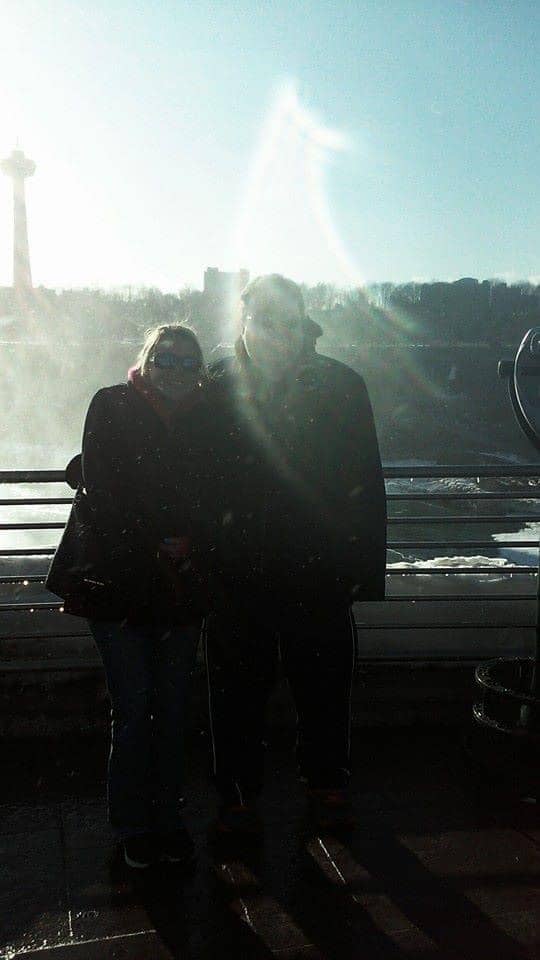 +
On a different subject, and as a prayer need, is Mary Wilhelmy of the Cincinnati area, who says, "Just read your article on Long Covid. [My husband] Viktor had a severe case of Covid in December of 2021. He is still struggling. He has Long Covid which has damaged his lung most of all.
"He experienced so many problems: A kidney stone in March. An infected large toenail in June that needed removal. Skin cancer popping out on his ear needing surgery. But daily chronic fatigue and inability to function as he once did.
"On

October

13 he had a pneumothorax(collapsed lung) and was in hospital for seven days.
"He is now in rehabilitation where he will gain weight hopefully. He lost fifty pounds and looks severely malnourished. He has emotional ups and downs. He has always had post-traumatic stress syndrome, since he was born in Germany during  WWII, and now we both suffer from it.
"This process has consumed our every waking hour. I am exhausted, but happy to be able to care for my dear husband who is suffering so much. The Lord has directed us to certain therapies and other hopeful treatments. But:  We try to pray and persist in prayer and try by the grace of God to offer up this suffering for the salvation of souls. This is an evil virus and it seems the evil one has the upper hand now.
"It won't last forever though. God is in control and is allowing this as He has allowed other chastisements. Thank you for your efforts which mean so much during these times."