From Fox News:
ASCOLI PIECENO, Italy –  In the chaos of Italy's devastating earthquake, an older sister's embrace allowed a four-year-old girl to survive.
The heartbreaking story of Giulia Rinaldo, 9, and her 4-year-old sister Giorgia was recounted Saturday by the bishop who celebrated a funeral Mass for 35 of the 290 people killed by the quake that ravaged central Italy before dawn Wednesday.
Bishop Giovanni D'Ercole recalled that around 6 or 6:30 p.m. Wednesday — 15 hours after the quake — he returned to a church in his diocese in the town of Pescara Del Tronto to recover its crucifix.
He said at the time, only meters (yards) from the church, firefighters were using their hands to dig out the two sisters.
"The older one, Giulia, was sprawled over the smaller one, Giorgia. Giulia, dead, Giorgia, alive. They were in an embrace," Bishop Giovanni D'Ercole said.
[Return to www.spiritdaily.com]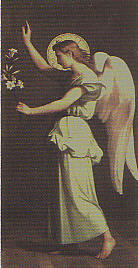 Pray always for purity and love
+++
---
---