From Associated Press:
WARRI, Nigeria (AP) — Authorities in Nigeria say at least 11 people are dead and others were critically wounded when gunmen attacked a church in southeastern Nigeria.
Garba Umar, police commissioner of Anambra state, said a gunman attacked St. Philip Catholic Church early Sunday. But one parishioner, Uche Nonoso, told The Associated Press there were in fact two gunmen and more than 15 killed at the church.
[Return to www.spiritdaily.com]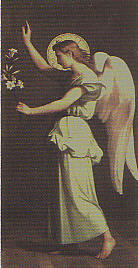 Pray always for purity and love
+++