From Associated Press:
NORCIA, Italy (AP) — Another powerful earthquake shook Central Italy on Sunday, sending panicked residents running into piazzas, raining boulders onto highways and toppling a Benedictine cathedral and other historic edifices that had withstood several recent quakes. There were no immediate reports of deaths.
The quake with a preliminary magnitude of 6.6 was the strongest to strike the country in nearly 36 years, hitting a mountainous region northeast of Rome where people were still unnerved after a pair of jolts last week and an August quake that killed nearly 300.
Some 20 people suffered minor injuries. That there were no reports of fatalities was largely due to the fact that thousands had left their homes after the earlier temblors.
[Return to www.spiritdaily.com]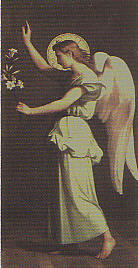 Pray always for purity and love
+++
---
---
Please report any inappropriate ads or content