From the Christian Post:
According to the statue's owner, whose name has not been mentioned in reports, Mary appeared to him in a dream before the figure "cried blood." He said it was the first time that it happened, and revealed that he was initially scared because he thought he was being punished for something.
The alleged incident has drawn worshippers to the family chapel in Los Naranjos where the Virgin Mary statue is usually held. The statue was later moved to the local Catholic Church to allow more devotees to pay homage and pray to it.
[Return to www.spiritdaily.com]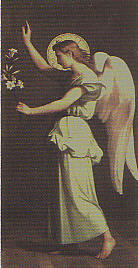 Pray always for purity and love
+++
---
Please report any inappropriate ads or content