From Associated Press:
A funeral has begun in Italy for some of the victims of an earthquake in Italy that devastated three towns this week, killing at least 290 people.
The funeral Mass was being celebrated by Bishop Giovanni D'Ercole in a community gym where 35 caskets were laid out. He urged the mourners, who wept and held each other, to find courage to rebuild their homes and communities.
D'Ercole told them: ""Don't be afraid to cry out your suffering – I have seen a lot of this – but please do not lose courage. Only together can we rebuild our houses and our churches. Together, above all, we will be able to restore life to our communities."
[Return to www.spiritdaily.com]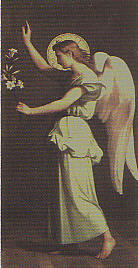 Pray always for purity and love
+++
---
---