From Fox News 2:
A Franciscan Friar within the Catholic Archdiocese of St. Louis was badly beaten not far from the church where he spreads the message of love and peace, over $1.
The Serra Club of St. Louis posted a prayer request on social media for Friar Ed Mundwiller of St. Anthony Padua Church in south St. Louis.
According to the post, Friar Ed was attacked at 3:30 p.m. Thursday as he was walking down Michigan Avenue, not far from where he lives. He was treated at a local hospital, but will need follow-up surgery for a broken leg.
[Return to www.spiritdaily.com]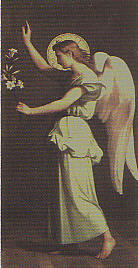 Pray always for purity and love
+++
---
Please report any inappropriate ads or content