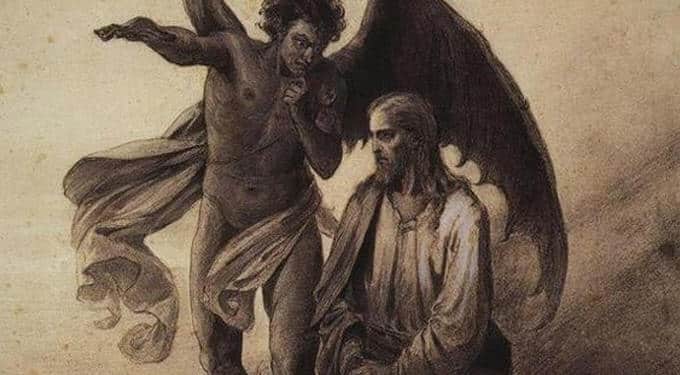 Ironically, the group Led Zeppelin's most famous song — and one of the most famous in the history of rock 'n' roll — was called "Stairway To Heaven." It's ironic because the group long has been associated not with Heaven so much as the New Age and even older occult fare.
The tune is largely responsible for making Led Zeppelin the sixth bestselling musicians in history (after The Beatles, Elvis, Michael Jackson, and, sigh, Madonna). Often regarded as the most popular song of all-time, many Christians have sensed with it a strong occult undercurrent, especially in the lyrics — from use of the words the "May queen" to mention of fairy-like movement "in the hedgerows."
Televangelist Paul Crouch went further, claiming, fairly or unfairly, that the song was etched with "back-masking" —  lyrics that, when played backwards, included the word, "Here's to my sweet Satan/The one whose little path would make me sad, whose power is Satan/He will give those with him 666/There was a little toolshed where he made us suffer, sad Satan." The song was said to have come like a sudden infusion, though this seems contradicted by other accounts that describe the song as a long-time in the making.
There seems no real way any group could intentionally do such a thing, but demons could, and there is little doubt that one of the song's authors, guitarist Jimmy Page, was obsessed with the occult and even bought the cottage alongside Loch Ness that once had been owned by the deepest, darkest known black magicians in modern history,  Aleister Crowley.
Page only frequented the cottage-manor on a handful of occasions because it gave him "bad vibes," says Far-Out Magazine. "The guitarist chiefly refused to stay there and eventually sold the property in the 1990s after letting one of his childhood friends, Malcolm Dent, live there for close to 20 years. Dent later recalled, 'Doors would be slamming all night, you'd go into a room and carpets and rugs would be piled up. We just used to say that was Aleister doing his thing.'"
Page rubbed up against the occult out of fascination but, he says, was never an actual occultist himself.
The Beatles and Elvis, along with Michael Jackson and Madonna, have likewise found fascination in such things as psychic phenomena or (in the case of Madonna) used actual satanic-mass symbology (black candles, church blasphemy). They could all use our prayers. Remember guitarist Jimi Hendrix? He actually complained that he needed an exorcist.
Whatever the reality, it reminds us to guard our ears, fasting on such fare particularly during the precious cleansing days of Lent.
---
As for Washington D.C.:
There have been brushes with the dark side — again knowingly or unknowingly — there as well.
A few years ago a friend of the Obamas claimed the president's mother-in-law, Marian Robinson, once "invited an old friend from Chicago to visit her at the White House, and [the friend] performed a Santeria ceremony in the residence. When Michelle saw this woman — a voodoo priestess she recognized her from when her father was sick [and the "priestess" prayed for him] — she had a fit. When she told the president about it, he blew up and said, 'No voodoo in the White House. Absolutely. I don't care what you call it.'" Santeria is a syncretic concoction of Catholicism with African paganism, including (when chickens are used) blood rituals.
On the "occult watch" is also another oddity that involves the White House (and no, not just those accounts of seances there during Lincoln's tenure nor the reports that Eleanor Roosevelt communed with the dead. (Hillary Clinton famously said she tried to channel Eleanor — though she insisted it was a psychological self-realization-type technique).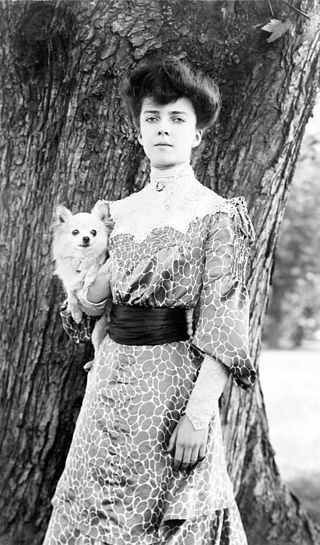 But other occult oddities there have been, from Nancy Reagan's use of astrology to the years of Teddy Roosevelt. Reports Prime Time Tale, "Only one first daughter could ever say she was banned from the White House so far. Alice Roosevelt, the oldest daughter of Theodore Roosevelt, made quite a name for herself for being outspoken. On top of calling Woodrow Wilson a 'whey-blooded schoolmaster,' she also reportedly buried a voodoo doll in the White House lawn.
"The doll? It was supposed to represent William Howard Taft's wife, the first lady of her father's successor. In the end, Alice Roosevelt was banned from the White House for two administrations after Theodore Roosevelt's presidency."
The daughter was a self-proclaimed and famous hedonist. Notes a bio: "Alice Roosevelt Longworth stayed active in causes important to American woman, calling Gloria Steinem 'one of my heroes' and saying, when asked her opinion of the sexual revolution, that she'd always lived by the old adage of 'Fill what's empty, empty what's full, and scratch where it itches.'" Funny how hedonism and the occult and feminism (see Margaret Sanger) often intertwine.
Our questions: What part of the lawn? And is the doll still there?
Turns out it was the North Lawn, and one surmises that when it was found, it was removed with dispatch, if not some urgency.
[see also:
11 Bizarre Things That Have Been Banned From the White House