Was 2015 the year that set it in motion — the tremendous division?
Is that where the current polarization, propensity for conspiracy-think, and rancor — possibly the most polarization America has seen since the Civil War — originated?
What about the possibility of a new civil war?
We have been writing about just this prospect for a number of years now, assuming, as most have, that the Great Polarization was due chiefly to abortion.
But might — just might — the triggering point, the true crux, have been something else?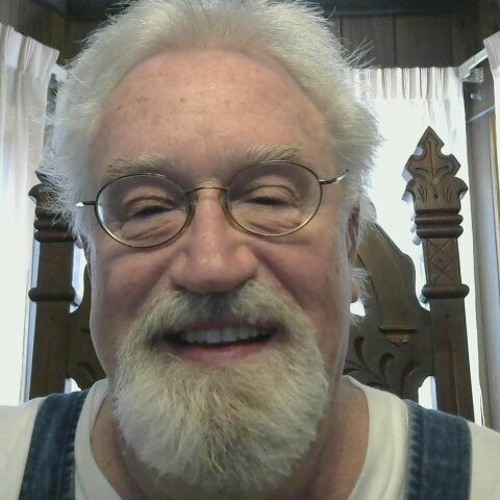 That's the claim of a man named Kenneth Leth, whose "revelations" — as always, alleged — came from a near-death experience.
Leth's occurred a long time ago — when Ken, now 68, was a boy of eight. Yet he claims to remember every detail, including prophetic images and words given to him during the sojourn to the other side.
Some have come to be. Most have not. He says he saw the assassination of John  Kennedy, was shown the disturbances of January 6, and glimpsed precognitive images of hurricanes that have lashed the East Coast since.
It was angels who displayed the future to him, he believes, and among the visions as yet unrealized: horrible street fighting in the U.S., domestic terrorism (including a blown-up television station), and outright rebellion that morphs into a civil war.
It was in this regard, claims Leth, that he was shown a government-like building with huge pillars that he now believes is the Supreme Court.
But what occurred there, in the vision, as the major prophetic thrust, was not the overturning of Roe v. Wade in 2022 but rather a decision in 2015 whereby the Court, at the time laden with five justices who leaned liberal, decided to legally protect gay marriage.
Said Leth in an online interview: "[Angels] told me that, actually, there's some important things you're going to see happen in your life that you're going to witness. And then I was told that 'these things that you're going to see are going to happen later in your life.' I saw them speeding it up, I saw things jumping around on the 'screen,' and I saw, wow, I saw wars. I saw people marching in the streets.
"I saw love and good things too. But it just all just went real fast.
"And then all of a sudden, it slowed down. And I saw an image of the Supreme Court building. And it's a unique building because of the facade, the front, and the pillars in front, and the left side it's elevated just a little bit. And I was told this is a government building in the United States, and toward the end of your life, or later in your life, some things are going to happen. And there are some things that are going to happen through this building that are disruptive, 'that cause some turmoil in your country.' They never told me what exactly what that would be. But they said, it'll all start with this building and what's happening there.
"So I went public with my story in 2014 and 2015 [through an online chat group]. And in 2015, they ruled that gay marriage was legal.
"And then I saw all of this eruption coming out of evangelical churches and politicians raising a big stink about it. Then there was that county clerk who was going to get thrown in jail and they were protesting and they were really offended by the whole thing. I saw that as the beginning of the turmoil. So I'm sticking with it. I've had people telling me that maybe it was the ruling on abortion. No, the beginning was the ruling on gay marriage. That's the way I took it. Because things really have snowballed since then."
For our discernment.
We're not sure how to take this. Leth seems to tend toward certain arcane religious beliefs, including what sounds like belief in a previous life (reincarnation). That's a real problem. But for now, we won't throw the baby out with the bathwater, and we will admit this: The 2015 Court decision brought about lawsuits and even civil actions against businesses — photographers, a bakery — that declined requests to service homosexual ceremonies.
And that drove many Christians to the far right end of the Republican spectrum for a simple reason: they — we — felt threatened.
Interesting situation not only in light of the constant and vitriolic battling between both ends of the political spectrum, but in light of an Ipsos poll of 1,018 U.S. adults released last week that showed a quarter of GOP voters would like to break up the U.S. (part from liberal states, to form a conservative-leaning nation), and 16 percent of Democrats would like to do the same, distancing themselves from conservative states.
If accurate, that poll would extrapolate to more than sixty million Americans in favor of dividing the "United" States (red from blue).
Moreover, in recent years have come unprecedented and bizarre trends that further seek to blur the genders — everything from transgenderism to those who identify as more than one gender.
So extreme have things become there are even activists and politicians who want new laws allowing children to change their gender — in effect, mutilate their bodies.
Official government forms now include more than two choices for gender (when, as we all know, God created just two).
That 2015 Court ruling?
Bad fruit, we'd have to say. Very bad fruit indeed.
[resources: Michael Brown retreat in April and new Special Report: did dying woman see the 'illumination'?]