---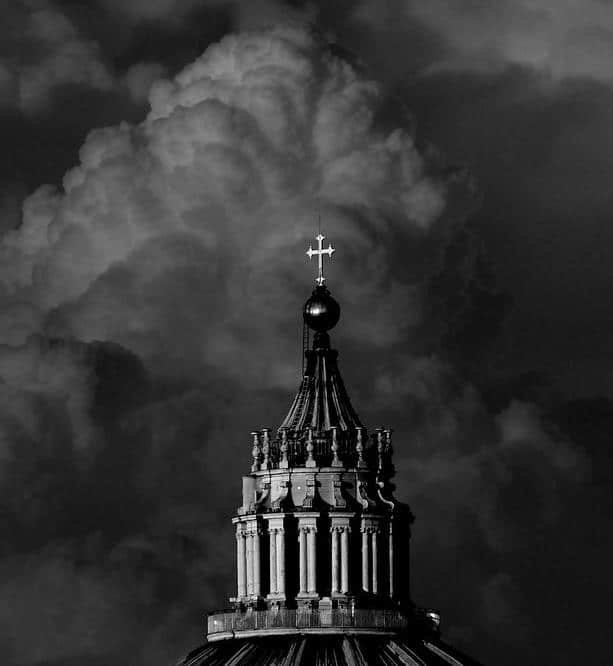 Not since 9/11 have we seen a prophetic word so clearly and swiftly materialize.
It was back in August of 2001 that this website featured a blaring headline based on Maria Esperanza's prediction to us that there were "enemies on American soil" and that they were now "ready to act." She had said the same thing the previous December and April, but now, she said, in a fax to us, the act was imminent — as so it was, two weeks later, when enemies on our own soil attacked us.
On April 26, 2020, the anonymous recipient of the "1990 prophecy" — who has received several locutions since that time, and whose original prophecy as well as subsequent ones, in parts, have likewise materialized — related to us, in the midst of the pandemic, the following:
"There is now going to be a disruption within the disruption around you because the lesson of Heaven has not been met. Remember that seeking God in earnest will provide the only sight in darkness. Otherwise confusion sowed by the timeless nemesis will cloak all of reality with a false knowing. Never will those who follow the precepts of evil attain final victory, though it will now seem that way on this earth. Only praise God and light will come into any darkness."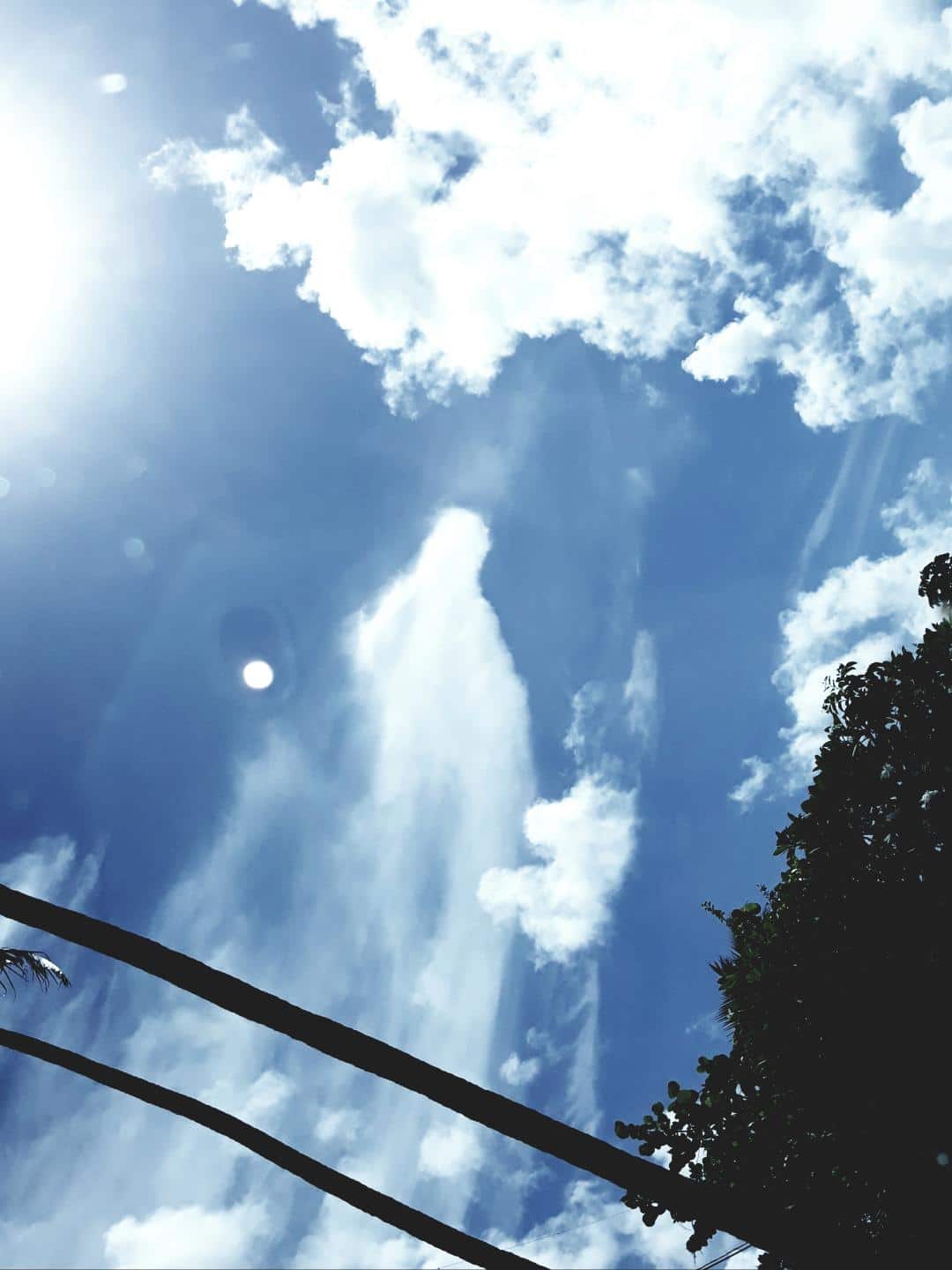 It was just a month later (almost to the day) that the killing of George Floyd set the U.S. "ablaze" with violent protests — a disruption within the ongoing coronavirus disruption unfolding before America. The dictionary definition of disruption is "a disturbance or problems which interrupt an event, activity, or process." Both the virus and the protests fit that definition.
Here's an actual recent headline:
'Peaceful church protest in Brooklyn brings disruption, blessing and a call for change'
Those who disbelieve in prophecy perhaps have not been paying attention. Might they reconsider? Back on December 22, 2004, another "1990" word came that said, "There is going to be a major disruption in a region of the world," and was followed — four short days later — by the Asian tsunami.
In 2017: "Those who framed the future in accordance with their own time tables now find disbelief in prophecies though they unfold around you."
In 2010: "A new and great evil has now come and settled and will be there for the duration. It was a choice by man, including My people, who find deception in rancor and rancor where was ordained love."
And getting back to the most recent so-called word, what of the "lesson" that has "not been met"? What about the other parts of the alleged word of knowledge?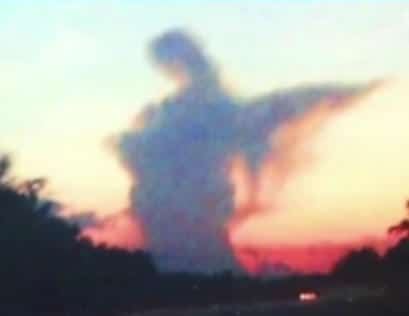 Does a "lesson not met" have to do with how, instead of taking deep spiritual stock, instead of assessing the state of our souls, instead of permanently stepping back from the way we were going, we have instead sought to get right back to what we were doing? Does it have to do with greed and materialism? Does it have to do with wanton sex? Genetic meddling? Abortion? Transgenderism? Degrading nature? Does it have to do in general with the way that our societies and governments and businesses have conducted themselves?
Note how many of society's luxuries — restaurants, beauty salons, shopping malls — have suffered damage from both disruptions: closed down in some cities (due to riots) just as they were reopening.
After 9/11 — instead of donning sackcloth and ashes — we were defiant. Like ancient Israel when it was chastised (Isaiah 9:10), we vowed to build bigger and better (see: the Freedom Tower). We were told to go out and shop to show terrorism it had not won. In our pride, are we now doing the same?
We are still not in a huge chastisement. But "warnings" are beginning to morph into that.
And "false knowledge": Pray to the Holy Spirit about that. We live at a time when everyone seems to know it all. Remember that Scripture warns even the elect can be deceived (Matthew 24:24). Are we heading for even more chaos and confusion, sown by the "timeless nemesis"?
Noted the original prophecy from December 3, 1990: ""You think of the changes in very simple ways, without realizing the fundamental mistakes of mankind. The very artifice of your societies is false and against the accordance of God's Will. This artifice shall not last. Your very conceptions of happiness and comforts are a great evil and falsity. They will not stand."
Strong words — for discernment only.
Praise God. "Only praise God and light will come into any darkness."
And stay tuned.
Turn off the noise and pray for the Spirit of Truth. With the Holy Spirit is everything.
[see also: Other alleged "1990 prophecies"]
[resources: The Harbinger, Tower of Light, and Fear of Fire]
—-
[Footnote: Proverbs 1:24-33:
24 Because I have called and you refused to listen,
    have stretched out my hand and no one has heeded,
25 because you have ignored all my counsel
    and would have none of my reproof,
26 I also will laugh at your calamity;
    I will mock when terror strikes you,
27 when terror strikes you like a storm
    and your calamity comes like a whirlwind,
    when distress and anguish come upon you.
28 Then they will call upon me, but I will not answer;
    they will seek me diligently but will not find me.
29 Because they hated knowledge
    and did not choose the fear of the Lord,
30 would have none of my counsel
    and despised all my reproof,
31 therefore they shall eat the fruit of their way,
    and have their fill of their own devices.
32 For the simple are killed by their turning away,
    and the complacency of fools destroys them;
33 but whoever listens to me will dwell secure
    and will be at ease, without dread of disaster."