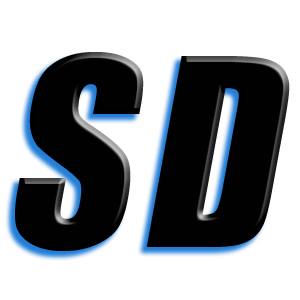 By Michael H. Brown
The special mystery of Garabandal
       Years back, in 1990, I stopped at a gorgeous place in Spain called Garabandal. It was on my way from Fatima to Lourdes, and it was just stunning: majestic green mountains on all sides and a sense of being in a rarefied spot.
       For those of you unfamiliar, Garabandal is a hamlet 2,000 feet up in the Cantabrians where four children claimed to see the Virgin from 1961 to 1965. It has recently become popular due to its prophecies of a coming great "warning" and "miracle." 
       When I was there it was a village where running water flowed only an hour or so a day and the horse remained a viable means of transportation. Rarefied indeed! For part of the day — until I was joined by an American from the Midwest — I was the sole pilgrim there. I had a pleasant day praying Rosary after Rosary. There's a beautiful little church dedicated to the Archangel Michael there, and I stayed in a home owned by the brother of one of the seers, a good humble man named Seraphim.
       The most fascinating aspect of Garabandal are the visions. It's claimed that one or more of the girls saw Mary nearly every day and sometimes more than once a day for an estimated total of 2,000 apparitions.
       Until Medjugorje, it was an almost unprecedented situation.
       Most dynamic was the message: mankind was approaching a time, said the seers, when there would be a great warning sent to earth, a great miracle, and then a chastisement, which the girls courageously pronounced.  
       Although different in several key regards, it was similar to prophecies at Medjugorje, and there was even a stony path up an incline that reminded me of Apparition Hill in Medjugorje. Was Garabandal for real? 
       I thought so. I don't see how the girls could have faked all those instances, and they have been the picture of devotion. I don't believe for a minute that they made it all up. There was no question in my mind that they encountered something, and I believe the Virgin Mary may well have appeared, at least initially.
       But the seers were not served well by the local clergy — who, like too many other situations, shunned the case (failing to provide proper guidance) — and so problems, doubts, and confusion arose. 
       I myself believe something supernatural occurred there, but I have to follow the Church's ruling. In 1997, while researching a history of the Virgin Mary's appearances for The Last Secret, I was sent a formal letter from Jose Vilaplana, the bishop of Santander, the episcopate overseeing Garabandal. It bore his official seal, and what it said startled me. 
       I had faxed his office inquiring as to the status of Garabandal, which I had been told was under active investigation by the Vatican, but the statement he sent me said that on November 28, 1992, the Vatican's Sacred Congregation for the Doctrine of the Faith, which has the authority over apparitions, had "suggested to me that, if I thought it appropriate, I should publish a declaration reaffirming that there is nothing supernatural about the referred-to apparitions, making my own the unanimous positions of my predecessors. Given that the declarations of my predecessors, who studied the case, were clear and unanimous [in rejecting Garabandal], I did not think it appropriate to make a new public declaration. Nevertheless, I have considered it appropriate to compose this statement as a direct response to the persons who ask for an orientation about the question, which I consider terminated, accepting the decisions of my predecessors, which I make my own, and the orientation of the Holy See."
       It was the exact opposite of what had happened at Medjugorje — where a local bishop had tried to reject the apparitions but the Vatican intervened to keep the issue alive and take his authority in this matter away (giving it instead to a national commission that has yet to rule). I was stunned and disappointed but had no doubt that I had to follow the Church's decision. It is a matter of obedience and trusting her discernment. I felt bad, and will feel the same way if the same jugdment ever comes against Medjugorje — although if it does I will likewise follow the Vatican.
       Let me make one thing clear: Garabandal was not condemned. It was rejected. There's a difference. A condemnation is when a private revelation is declared to contain aspects that contradict the teachings of the Church. In a strong condemnation, there may even be the threat of excommunication for those who persist in promoting it.
       This never occurred at Garabandal. There was no ban on literature, and though prohibited from saying Mass at the site of apparitions, or making mention of them, visiting priests are allowed to say Mass at the church if they receive authorization from the parish clergy.
       Why did the Church negate the supernaturality of Garabandal?
       At times it uses this language because there simply is no objective evidence, and at other times it does so because of other problems. Every major apparitions site has its question marks, and Garabandal is no exception. At times the girls ran backwards at phenomenal speed up a hill, which struck many as peculiar, and there was a prophecy that a priest who had died would be incorrupt. Years later, however, when the cemetery was moved, his corpse was in a state of decay. There were also concerns expressed by one of the seer's own parents that the apparitions may have had an element of the diabolical. In any mysticism, you-know-who can move in to smear the situation. The Church may also have been concerned that there was a connection between Garabandal and apparitons at Ezkioga, a town to the east where there had been dozens of seers (some visiting the Garabandal area) and where the prophecies had been similar.
       Although with a heavy heart, I accept the Church's ruling. Scripture emphasized the importance of obedience. I will yield my own interpretations to those of Bishop Vilaplana, who seems like a good man and who was initially disposed in favor of the apparitions.
       At the same time, I'll never regret stopping at Garabandal. No. I'm glad I got to see it. What a beautiful place — and what a special mystery!