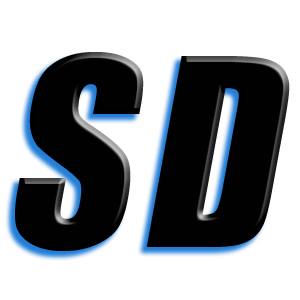 Dramatic Message and Signs In Sky Reported Around Church- Approved Visionary in Africa and Others Who Warned of "Coming Events"
By Michael H. Brown 
One of just two living seers in the world who have full Church approbation associated with a major site of apparitions has issued sobering warnings to do with the future of mankind.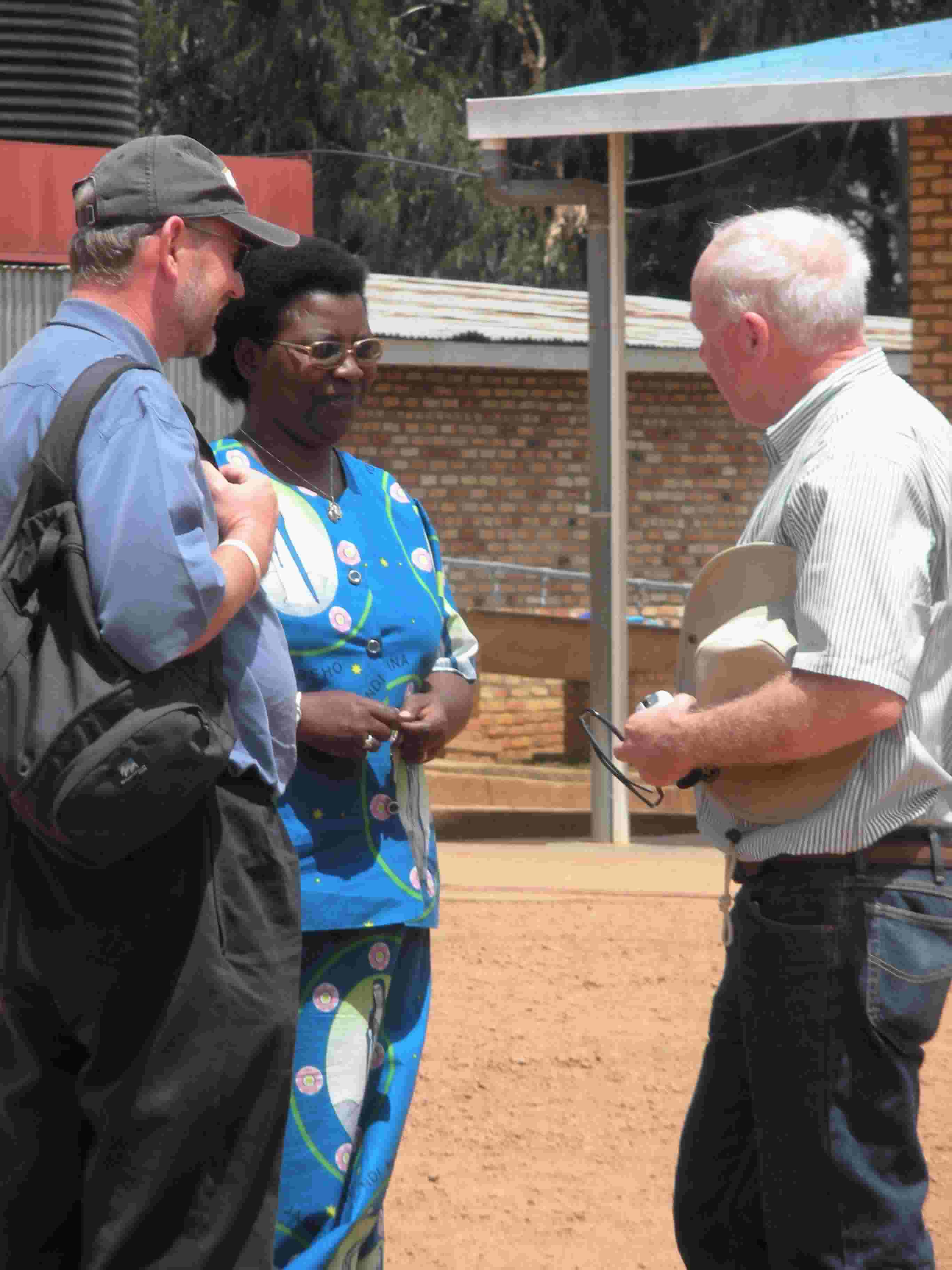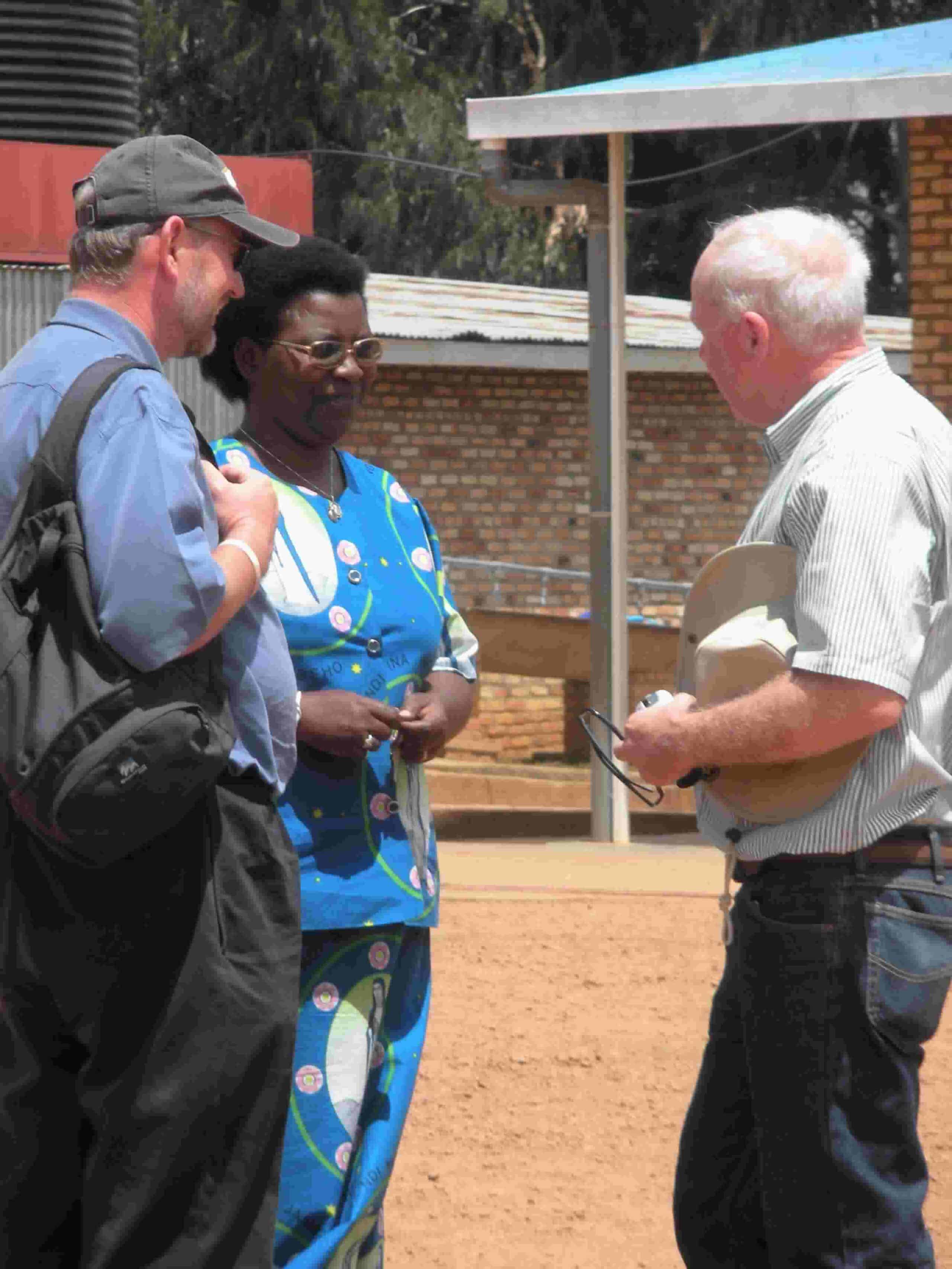 The visionary is Anathalie Mukamazimpaka of Kibeho in the small, poor, central African nation of Rwanda, who this month told a group visiting from the United States that during her apparitions — which the local bishop, in conjunction with the Vatican, approved in 2001 — the Blessed Virgin Mary had warned that the world is headed for an "abyss" due to sins of impurity and materialism — words that carry no little weight in that the Blessed Mother had used similar language in correctly foreseeing a genocidal civil war that later engulfed that country.
The indications for other nations — the world as a whole — have not yet materialized, but indications are of serious events that still loom. "I saw mountains crashing into each other," said Anathalie. "Stones coming out of the earth, nearly as if they were angry. I saw storms crashing against each other and fire coming from them. I don't know what this means. I was told that people are causing this and that it is coming."
It was at Kibeho on August 19, 1982, that the main seers (three of whom have been approved by the Church) were shown visions of people killing each other and decapitated bodies abandoned with no one to bury them — a "river of blood" coursing through Rwanda, which came to be in 1994 when tribal Hutus slaughtered up to a million rival Tutsis during a hundred days of what is now regarded as one of the most intense genocides in human history.
In fact, blood flowed down the main aisle in one church less than half a mile from the apparitions when 5,000 Tutsis who had sought refuge in the building were slaughtered and 10,000 more outside, while elsewhere the killings were so numerous that corpses were simply dumped into the Kagera River — transforming it into a "river of blood." Bodies were stacked like cordwood or used for barricades, with no one to give them a proper burial. A common means of slaughter was beheading with machetes.
During that genocide three of the seers were killed; Anathalie survived by moving about the area and at one point hiding under an altar for two days during which Hutus searched for more victims.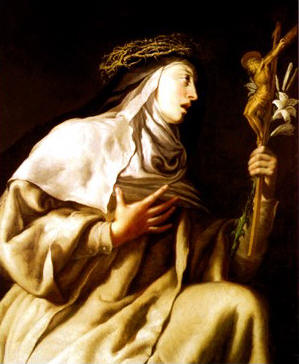 The present time, Anathalie has said, is "a time of visitation" when Mary has come to warn us, to call us "back to one road," as one priest who has studied the apparition put it.
Such stark messages are rare from a Church-sanctioned visionary. The only other approved seer from Kibeho, Alphonsine Murmereka, is currently a cloistered nun living abroad. She issued similar warnings.
The third, Marie-Claire Mukangango, succumbed to the genocide — murdered when she went to defend her husband.
None have been directly quoted in a way that is definitive as foreseeing the end of the world or Second Coming — as some of the other Kibeho seers alleged. Father Gabriel Maindron, a priest who was close to the circumstance, wrote that "Alphonsine tells us that Our Lady came to Kibeho in order to prepare us for the coming of her Son" — that it was "close at hand" — but those words have not been confirmed with the seer herself, as is also the case with Marie-Claire, who was likewise quoted as saying that "humans' time on earth is nearing the end." But the predictions of those approved by the Church are serious nonetheless. "Repent, repent, repent," Marie-Claire said the Virgin had told her. "When I tell you this, I am not addressing myself strictly to you, child, but I am making this appeal to all the world. Today, man empties all things of their true value. Those who are continually committing sins are doing so without any acceptance that what they are doing is wrong."
These messages have been accompanied by alleged phenomena extraordinary even by the standard of Marian apparitions. In addition to striking sun miracles — observed by thousands — witnesses say there were instances during which the sky has turned half bright and half dark during apparitions.
On another occasion, according to author Immaculée Ilibagiza, when villagers asked for a sign, Jesus appeared to a seer and said if He was to give a sign, it might be similar to what then followed as dramatic phenomena as those in attendance saw the moon and stars suddenly darken — the sky pitch-black — to the point where they had trouble finding their way home from the apparition site.
Incredibly, a total of 25,000 were eventually to be slaughtered right there at Kibeho. Later, the apparition site served as a place of refuge for an estimated 200,000 who had fled the holocaust and were without homes.
Few are the prophecies in the history of Mary's appearances that have been realized so quickly and accurately — giving more weight to what Anathalie sees as events she was shown that have not yet materialized. The seer, who met with the group for more than an hour, said she was also told that the Church "would go through many trials" and that she isn't sure if the trials involved the recent abuse crisis or future troubles. "Pray a lot for the Church," she says she was told at this apparition where a key focus is on purity and the value of suffering as well as devotion to the Seven Sorrows of Mary.
As at Lourdes and other apparitions, the original three seers were later joined by others — at first totaling seven who claimed to see Mary, then twelve, and eventually so many that estimates ran to 170. At Lourdes, a total of fifty seers claimed experiences, all rejected and even condemned by the bishop except for Bernadette and a woman named Mary Courrech. The peripheral seers at Kibeho have messages that are more apocalyptic than those conveyed by the main seers, whose warnings are stark enough.
During her apparitions, said Anathalie, it was as if she was taken from this realm into another — with her physical surroundings replaced by a splendid environment of beautiful light and flowers. She described the Blessed Mother as appearing with skin that was "neither white nor black nor in-between" — of average height and weight, wearing a blue veil and calling herself "Mother of the Word."
Anathalie claims that at one point during her apparitions — which occurred when she was 17 and lasted from January 12, 1982, to December 3, 1983 — she was told to pray the Rosary deep in a nearby woods and when she did, she was persistently attacked — night after night — by a leopard. "It growled or barked at me," she told us. "At times, it jumped on me and knocked me down and like crushed me, wounded my arm, which I hid from my parents." Those scares did not prevent her, however, from completing what she was told to do: recite an entire Rosary an hour's walk into the vegetation."The last time there was a lot of temptation to halt this mission — harsh as these attacks were — but I had been told to persist despite obstacles of the devil," she said. Was it the devil — in the disguise of a cat?
It was certainly a mortification, she notes — as was a trial during which Anathalie was blind for two weeks, and another when she suffered a long, mysterious liver ailment. She also went fourteen days without eating or drinking as another trial. She now spends her time quietly praying around the shrine and says she will not leave unless told to do so. Thousands gather there for the anniversary each year.
Anathalie's message for the rest of us: "Pray with the right heart. Include a bit of mortification. Make it an effort by the mind and body." Don't look for suffering, she adds, but neither rebel against it. Suffering brings back purity. It also opens our hearts. Our Lady wants us to be happy. In our lives, says Anathalie, we will suffer, but this helps us gain entrance into Heaven.
[resources: Our Lady of Kibeho, The Last Secret, and The Final Hour]