---
[Two years ago we submitted a new prophecy or "word of knowledge" below for your consideration. It's the third follow-up or "addendum" to what we have referred to as the "1990 prophecy" or "word of knowledge," which we mulled over for more than ten years before releasing it in 2000.
That original one, which allegedly came in a dream, seemed to bear a certain potency, prescience, and credibility. However, we are keeping certain details, including its source, anonymous for the time being. It claims to quote Jesus and occurred as a two-fold locution after a most unusual vision or inspiration of an angel or young Jesus early in the morning of December 3, 1990.
The word seemed to correctly foresee genetic manipulations; the onset of regional chastisements; and September 11, among other items in a broad range of issues.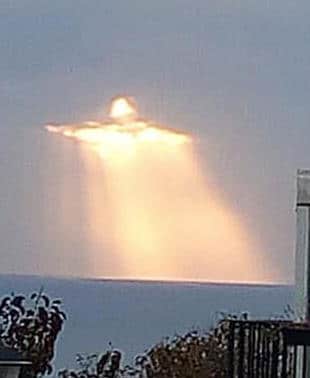 A second "word" came on December 22, 2004.
The third occurred six years after that, on September 25, 2010.
Now arrived another, from the same source, still requesting anonymity, which we will strictly respect. It arrived March 19, 2017, 1:06 a.m. We found it striking, relevant, and similar in tone and economy of language to the first — possibly shedding light — new light — on our current tumultuous moment in history. It is once more only offered for your personal discernment]. The assumed message:
+
"A new and great evil has now come and settled and will be there for the duration. It was a choice by man, including My people, who find deception in rancor and rancor where was ordained love. Not for years will an interior light return for those whose god is gold… Not since times in history deep ago have My children so been skewed in what they perceive with eyes that distort and minds that form reality in a way that has no true destiny. Flee to Saint Joseph, and the Blessed Mother of the holm oak who tells us that brightness can be found only by those who practice the diligence of prayer amid consternation. Those who framed the future in accordance with their own time tables now find disbelief in prophecies though they unfold around you."
[resources: Fear of Fire and Tower of Light]
[Michael Brown retreat, New Mexico and pilgrimage, Medjugorje]