Recently William Shatner, "star" of Star Trek who experienced a brief blast into space via a Jeff Bezos rocket on October 13, 2021, made surprising remarks. Among them: "Everything I had thought was wrong. Everything I had expected to see was wrong." He wept upon his return.
More on why in a moment.
But once again, it causes us to wonder: What if — just if — space is more, and very different, than we conceive? What if it goes beyond our dimensions (see black holes)? What if it relates, even, to what Jesus Our Lord called "the outer darkness" (Matthew 22:13, where there will be the "weeping and gnashing of teeth")?
Now obviously, the afterlife is not "in the physical"; we don't see it with our eyes; it's a different dimension. And space — at least as we know it, explored by physical telescopes, and human astronauts — has physicality: It's in our dimension.
But everything in the physical may have an analog in the non-physical. Theoretically, everything on earth has analogs in the afterlife. After all, there are "heavenly" joys on earth — are there not? — but also the expression, "hell on earth." It is said that some souls do their purgatory here.
In short, space too may overlap spiritual dimensions.
Consider that in many near-death episodes, the person heading for their place in the afterlife often travels through a dark "tunnel" — and in many such accounts, past stars, moons, and planets. Are those — stars, heavenly bodies — analogs of the afterworld? Are the distant lights they depict the spiritual side of distant galaxies ("cities of light")? Might space — the vast, empty, in-between darkness — be purgatory (or its meta-dimension)?
Here's another "off-the-wall" question: are we sure we're meant to blast things, and people, into space?
Certainly, NASA doesn't want to hear such silliness, and likewise for no-nonsense, this-world types such as Musk and Jeff Bezos. But the fact is that from astronauts to those on Space X, many return with a spiritual perspective. There are even cosmonauts who claim to have encountered angels.
Back to Shatner, who in a new book says, "I love the mystery of the universe. I love all the questions that have come to us over thousands of years of exploration and hypotheses. Stars exploding years ago, their light traveling to us years later; black holes absorbing energy; satellites showing us entire galaxies in areas thought to be devoid of matter entirely… all of that has thrilled me for years… but when I looked in the opposite direction, into space, there was no mystery, no majestic awe to behold . . . all I saw was death.
"I saw a cold, dark, black emptiness. It was unlike any blackness you can see or feel on earth. It was deep, enveloping, all-encompassing. I turned back toward the light of home. I could see the curvature of earth, the beige of the desert, the white of the clouds and the blue of the sky. It was life. Nurturing, sustaining, life. And I was leaving her.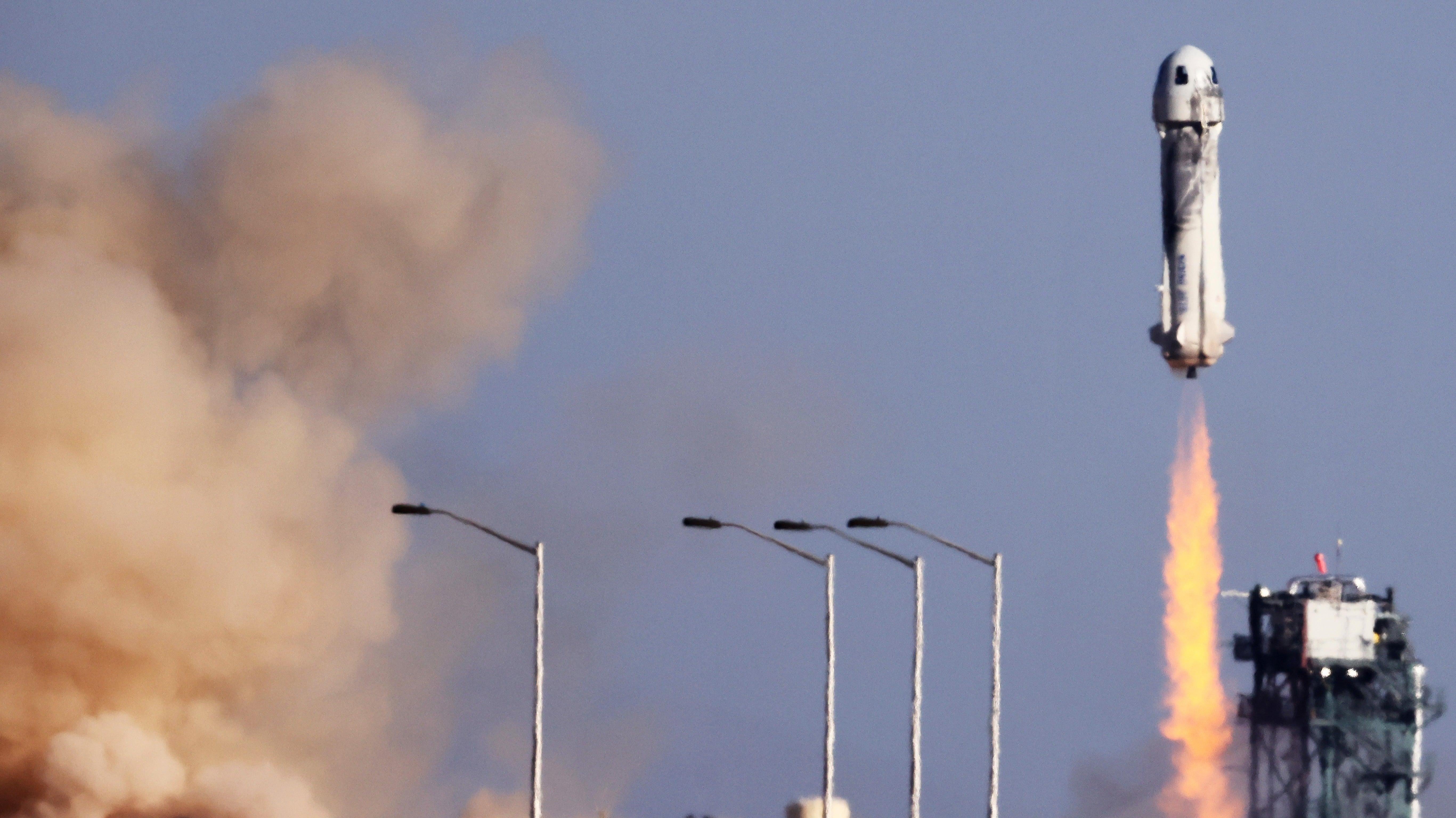 "When I got up to space, I wanted to get to the window to see what it was that was out there. I looked at the blackness of space. There were no dazzling lights. It was just palpable blackness. I believed I saw death.
"My trip to space was supposed to be a celebration; instead, it felt like a funeral," an excerpt from his book Boldly Go: Reflections on a Life of Awe and Wonder, published by Variety, reads. "And then I looked back at the earth. Given my background and having read a lot of things about the evolution of earth over 5 billion years and how all the beauty of nature has evolved, I thought about how we're killing everything. I felt this overwhelming sadness for the earth.
"I didn't realize it until I got down. When I stepped out of the spacecraft, I started crying. I didn't know why. It took me hours to understand why I was weeping. I realized I was in grief for the earth.
"I had thought that going into space would be the ultimate catharsis of that connection I had been looking for between all living things—that being up there would be the next beautiful step to understanding the harmony of the universe. In the film 'Contact,' when Jodie Foster's character goes to space and looks out into the heavens, she lets out an astonished whisper, 'They should've sent a poet.' I had a different experience, because I discovered that the beauty isn't out there, it's down here, with all of us. Leaving that behind made my connection to our tiny planet even more profound."
Again: how much do we really understand space?
This week France 24 reports that "the most precise measurements ever made of the universe's composition and how fast it is expanding suggest 'something is fishy' in our understanding of the cosmos, the astrophysicist who led the research said Wednesday. The study said that around five percent of the universe is made up of what we might think of as normal matter, while the rest is dark matter and dark energy — both of which remain shrouded in mystery. Dark energy, a hypothetical force causing the universe to expand at an ever-increasing rate, makes up 66.2 percent of the cosmos, according to the study published in The Astrophysical Journal."
Bottom line: God's Creation:
It's here we're meant to be, until passage through or beyond that outer darkness (toward His Light).
(That, Mr. Shatner, is where we find our true joy; it's where we find our true destinies.)
[resources: Michael Brown on-line retreat 10/29]