Haven't you ever pondered that question, especially now, looking at newly released NASA photos of deep space?
We were all taught the cosmos is basically galaxies with stars and planets, plus asteroids and comets, and a few black holes, in the endless empty vacuum of space. It turns out that it might be much more. (More on that in a moment.)
"The Jesuits at the Vatican Observatory were wowed like most people by the beauty of the photos from NASA's James Webb Space Telescope, but the director said they also are excited by the scientific information the telescope will reveal," says the Catholic News Service (operated by the U.S. bishops).
"'Such images are a necessary food for the human spirit — we do not live by bread alone — especially in these times,' said Jesuit Brother Guy Consolmagno, the observatory director, after NASA released a first batch of images from what the space agency describes as 'the largest, most powerful space telescope ever built.
"'The images are gorgeous, as anyone can see for themselves,' Brother Consolmagno said. 'It's a tantalizing glimpse of what we'll be able to learn about the universe with this telescope in the future.'"
"NASA described Webb's mission as studying 'every phase of 13.5 billion years of cosmic history — from within our solar system to the most distant observable galaxies in the early universe, and everything in between.'"
On Saturday, even the Vatican news site weighed in, with a headline that gushed, "Vatican astronomer: Webb telescope images 'beyond a dream." Said the article: "This week NASA unveiled stunning images from the James Webb Space Telescope, saying the most powerful observatory ever launched to space exceeds expectations. The telescope was built to look farther than ever before, and with greater clarity to the dawn of the universe. The first image revealed was a 'deep field' photo of a distant galaxy cluster, SMACS 0723, showing the most detailed glimpse of the early universe recorded to date."
Much excitement. And understandable. Images of space are wondrous. But forgive the asking of a few questions.
Start with this one: Do we really know what space is?
Might it have a spiritual dimension? (Here is the digitally enhanced photo of a nebula just after the overturning of Roe v. Wade. Even astronomers call it the "Fetus" or "Soul" or "Embryo" Nebula" in the Cassiopeia constellation.)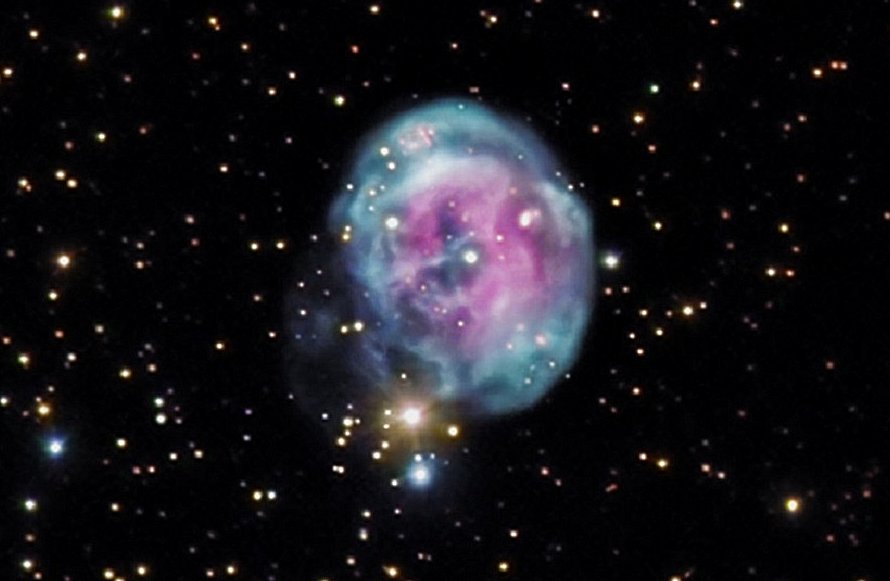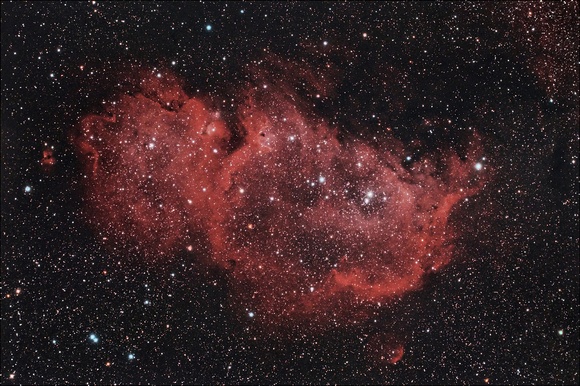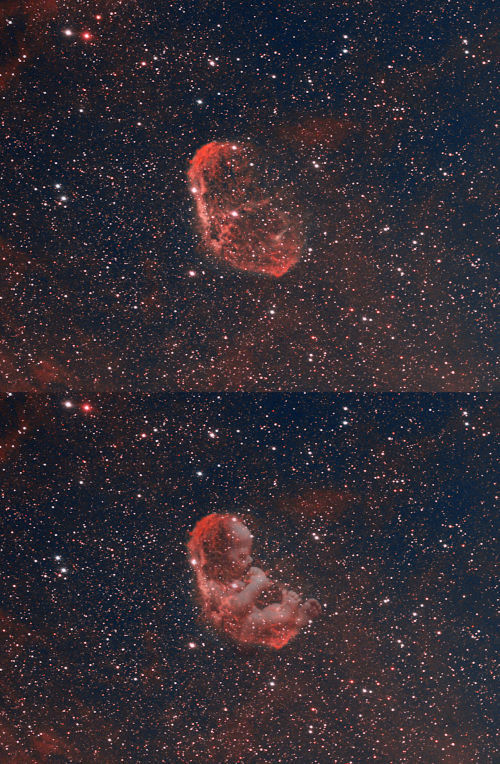 The eye discerns what it will.
But other questions: How do we know, with such definitiveness, that the universe is 13.5 billion years old?
How possibly can we be so sure that we are now glimpsing the farthest reaches, when we have no idea how distant the farthest reach is?
Through the years, we've carried many images from NASA showing what the mind, wandering into what scientists dismiss as "pareidolia," could interpret as forming angels, saints, other religious figures, and most peculiarly, demons in outer space. Is this just something our brains concoct, as can happen at times with clouds (while other times, clouds too seem to be the sign of something deeper)?
In this regard, one wonders why it is that many who have near-death experiences describe whizzing past stars and planets to a great Light in the sky?
Is the universe all physical — or part of an in-between region in the afterlife?
And can any such quest really capture the moment God created all He created?
Many questions. Most of them are unanswerable, whether at NASA or the Vatican Observatory.
Phantoms?
Until very recently, it was thought, as indicated, that space was a vast emptiness. Now, through experiments at the Hadron Collider, and blackboard formulas in the hallowed halls of astrophysics, it is deduced that space may not be empty after all; that instead it may be filled with invisible primordial subparticles of subatoms that form physical objects (such as stars and planets).
Matter. Anti-matter. Real brainteasers. Tachyons that go backward in time.
Harder yet: the concept of multiple universes and up to eleven dimensions.
Very hard to digest, and if true, harder yet to picture how we and our cosmos fit in.
This we can know only through the eyes of God.
The operative word here is "if." For today's facts and theorems are often tomorrow's disregarded concepts. One recalls a front-page headline in The New York Times on January 23, 1976, that said, "Doubts Are Raised on Why Sun Shines." What it was saying was that the idea that sunshine originates from the fusion of hydrogen nuclei, something most of us learned in science class, may be totally wrong. Translation: we're still not a hundred percent sure what the sun is.
This should serve as a cautionary note for astronomers making grand pronouncements with the slew of new photos and should be an inspiration for humility.
(Is this the "tunnel" described by some who "died" and returned?)
The eye of Someone?
Food for thought — and questions, while on earth, we'll never answer.
+