From the National Catholic Register:
The Pontifical Council for Culture chose to collaborate with an exhibition at the Metropolitan Museum of Art in New York because of the Met's significance to culture and potential global outreach, but officials were unaware of the widely criticized gala that took place on Monday night.
Cardinal Gianfranco Ravasi, president of the pontifical council, had been wanting for some time for the dicastery to focus on the relationship between fashion, art and faith, and so agreed to collaborate with the exhibition, which opens May 10 and runs until Oct. 8. But the Vatican was unaware of the Met Gala and that the evening event would be used by some celebrities to dress up in a way deemed by many to be a sacrilegious mockery of the Church.
[Return to www.spiritdaily.com]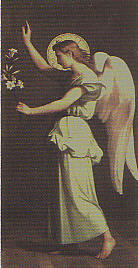 Pray always for purity and love
+