From Crux:
ROME – Various news agencies have reported, and Crux has confirmed, that the Vatican will shortly announce a ruling in the case of former Cardinal Theodore McCarrick, accused of sexual abuse of a 16-year-old boy more than 50 years ago as well as various incidents with adult priests and seminarians.
By all accounts, McCarrick will lose his clerical status, more commonly known as being "laicized" or "defrocked." When that decision is involuntary, it's considered the death penalty for a cleric in Church law, the most severe punishment that can be imposed for especially heinous offenses. McCarrick already received an unusual sanction in July, when he became the first cardinal in a century to lose his red hat. Assuming the laicization happens, he would also be the highest-ranking Catholic cleric in modern times to suffer that penalty.
From Reuters:
Vatican officials will meet next week to decide the fate of disgraced former U.S. cardinal Theodore McCarrick over allegations of sexual abuse, Vatican sources said on Friday.
Vatican sources told Reuters last month that McCarrick will almost certainly be dismissed from the priesthood, which would make him the highest profile Roman Catholic figure to be defrocked in modern times.  Cardinal Luis Francisco Ladaria, head of the Congregation for the Doctrine of the Faith (CDF), the Vatican department that will rule on the case, met Pope Francis on Thursday, according to a public Vatican schedule.
[Return to www.spiritdaily.com]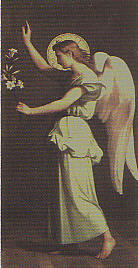 Pray always for purity and love
+
Please report any inappropriate ads or content
---