From The Washington Post:
 The Vatican's former doctrine chief has penned a "manifesto of faith" to remind Catholics of basic tenets of belief amid what he says is "growing confusion" in the church today.
Cardinal Gerhard Mueller didn't name Pope Francis in his four-page manifesto, released late Friday. But the document was nevertheless a clear manifestation of conservative criticism of Francis' emphasis on mercy and accompaniment versus a focus on repeating Catholic morals and doctrine during the previous two papacies.  Mueller wrote that a pastor's failure to teach Catholic truths was the greatest deception – "It is the fraud of the anti-Christ."
From Reuters:
VATICAN CITY (Reuters) – A cardinal who was sacked from a senior Vatican post by Pope Francis has written his own "Manifesto of Faith," in the latest attack on the pontiff's authority by a leading member of the Church's conservative wing.
Cardinal Gerhard Mueller, 71, a German who was the Vatican's doctrinal chief until 2017, issued the four-page manifesto on Friday via conservative Catholic media outlets. He said "many bishops, priests, religious and lay people" had requested it. He did not say how many and why he was issuing it now.
[Return to www.spiritdaily.com]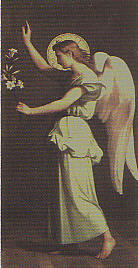 Pray always for purity and love
+
Please report any inappropriate ads or content
---