From the London Telegraph:
Thieves in Italy have stolen an underwater statue of Christ which was an attraction for divers and a location for scuba-diving couples to tie the knot.
The bronze statue, "Christ of the Deep", has stood on the seabed off the Adriatic coast since it was installed in 1994. Its theft was discovered this week when divers went to carry out routine maintenance and cleaning of the art work, which is 32 inches tall and weighs 33lbs.
[Return to www.spiritdaily.com]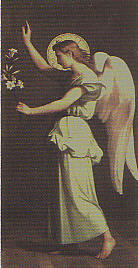 Pray always for purity and love
+