From Associated Press:
Pope Francis received a grandiose, pomp-filled welcome on Monday as he opened his historic visit to the Arabian Peninsula by meeting with Emirati rulers ahead of an address to faith leaders gathered in a Muslim region known for its restrictions on religious freedom.
Francis arrived at the Abu Dhabi presidential palace in a tiny Kia hatchback, but was greeted with an artillery salute and military flyover by a country now at war.  Even for a nation known for its excesses, the Emiratis' red-carpet welcome was remarkable for a pope who prides himself on simplicity. It featured horse-mounted guards escorting the pontiff's motorcade through the palace gardens while the flyover trailed the yellow and white smoke of the Holy See flag.
[Return to www.spiritdaily.com]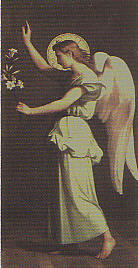 Pray always for purity and love
+
Please report any inappropriate ads or content
---