What would you think of the possibility that two great people — Queen Elizabeth and Pope John Paul II — unknowingly knighted a satanist?
As yet, there's no final proof of that.
But testimony? Evidence?
Of that there are copious and stunning quantities.
One speaks here of Jimmy Savile, one of the biggest celebrities in England's modern history.
This was a man who for the better part of five decades dominated BBC and other British airwaves — first as a mega-disc jockey (Britain's version of Dick Clark), then as the host of other massive hit national shows such as "Jimmy'll Fix It!" (in which youngsters sent him their fondest wishes and he sought to fulfill them).
It's hard to summarize the man's celebrityhood. His zany presence — clownlike get-ups, bizarre hats, bulging eyes, a constant cigar, always in jogging wear — was absolutely constant.
So revered was "Our Jimmy" (as Brits fondly referred to him) that Prince (now King) Charles used him as a close personal and political advisor. Savile was able to enter Buckingham Palace without any appointments. Charles even had dinner at Savile's home. And Prime Minister Margaret Thatcher insisted on his knighthood. He was photographed with everyone who was famous in that nation for decades.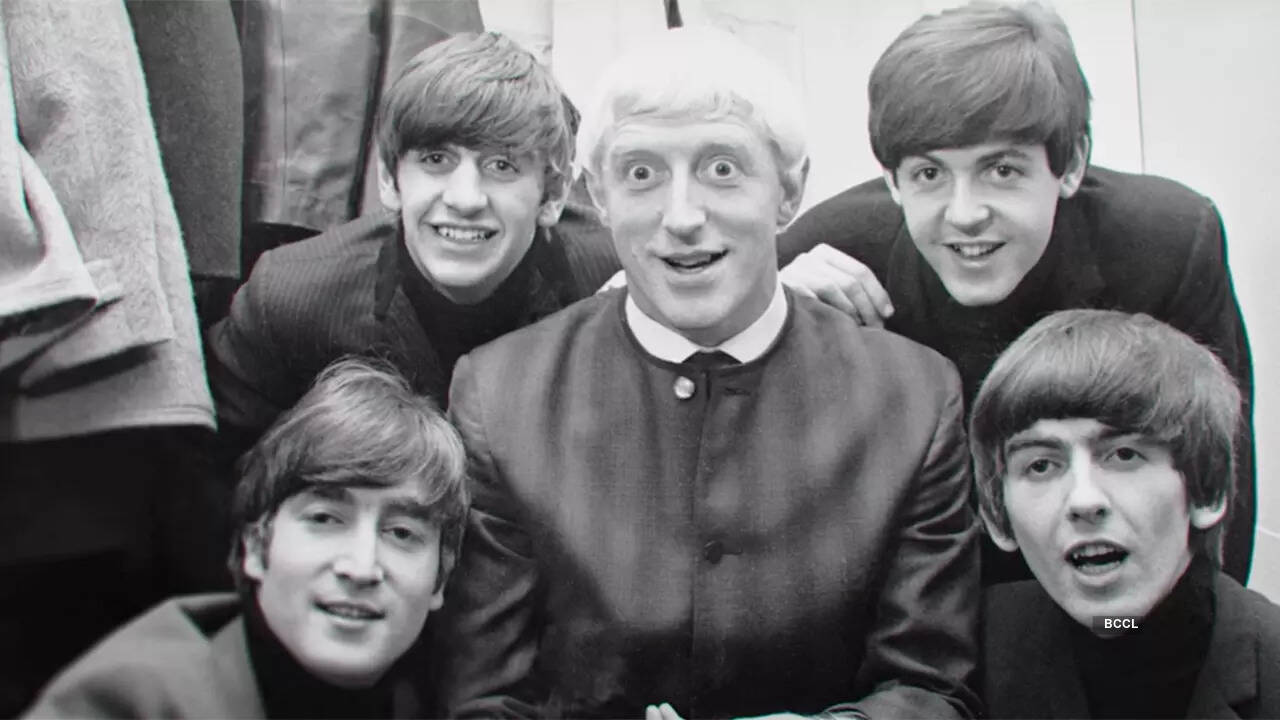 Born into a Roman Catholic family — on Halloween, 1926, and dying just two days short of that day in 2011 — Savile was honored for his charity work, especially with dozens of hospitals and girls' homes, raising at least $40 million for those causes and serving for decades (he never married) as a volunteer at such institutions.
Savile even had his own apartment, oddly enough, in two of the hospitals, where among other duties he served as a porter (wheeling around patients) and other times in the morgue. One hospital named him as chief administrator (despite his lack of medical experience). For that work Savile was knighted by the queen in 1990 and that same year honored with a Papal knighthood by being made a Knight Commander of the Pontifical Equestrian Order of Saint Gregory the Great (KCSG) by Pope John Paul II — an honor the Vatican later said should never have been given, condemning his "horrible crimes." (There is no evidence that Savile spent any real time with the Pontiff nor that the Pope even knew who he was.) On the surface Catholic, Savile abused at least one girl in the Leed's Cathedral, where he attended Mass.
Indeed, more than a dozen official investigations, as well as journalistic exposés, indicated that during his time in the limelight, while spending inordinate amounts of time at childrens' hospitals and girls' homes, not to mention hospitals for invalids, "Jimmy" had sexually abused between four hundred and a thousand people, aged five to 75, most of them pre-teen or early teens, eighty percent female, the rest boys.
It's not pleasant stuff. One former Broadmoor Hospital nurse claimed that Savile had said that he engaged in necrophiliac acts with corpses in the Leeds General Infirmary mortuary. Savile was said to be friends with the chief mortician, who gave him near-unrestricted access.
In 2012, Richard Harrison, a veteran psychiatric nurse at Broadmoor Hospital, said that Savile had long been regarded by staff as "a man with a severe personality disorder and a liking for children." Another nurse, Bob Allen, considered Savile to be a psychopath, stating: "A lot of the staff said he should be behind bars." Many of the rapes were violent and occurred at BBC itself — where there allegedly was a ring of pedophiles.
He evaded justice, did Sir Jimmy, due to his connections with politicians, police, intelligence officials, and media figures of all stripes, along with the royal family. (Savile is currently the subject of a Netflix series, "Jimmy Savile: A British Horror Story.")
While King Charles seems to have been unwitting, another member of royal family, Prince Andrew, has been implicated in the Jeffrey Epstein scandal.
Was Savile connected to or even the orchestrator for a similar and perhaps connected international ring? Implicated with Savile was a former U.K. prime minister who — a la Epstein — visited an island off France with Savile, an island where there was a boys' home and from which, allegedly, a number of youth went missing. A strange, treacherous world we live in.
On 26 June 2014, U.K. Secretary of State for Health Jeremy Hunt delivered a public apology in the House of Commons to the patients of the National Health Service abused by Savile. He confirmed that complaints had been raised before 2012 but were ignored by the bureaucratic system:
"Savile was a callous, opportunistic, wicked predator who abused and raped individuals, many of them patients and young people, who expected and had a right to expect to be safe. His actions span five decades – from the 1960s to 2010. … As a nation at that time we held Savile in our affection as a somewhat eccentric national treasure with a strong commitment to charitable causes. Today's reports show that in reality he was a sickening and prolific sexual abuser who repeatedly exploited the trust of a nation for his own vile purposes."
So outraged and hoodwinked were the British that Savile's tombstone was removed, as were plaques around the nation honoring him. His funeral was conducted at the Leed's cathedral by clergy obviously unaware of his deeds.
Most disheartening was the testimony of at least two female victims who claimed (emphasize "claimed") Savile took them to the basement of one of the hospitals, Stoke-Mandeville Hospital, where there was a "secret" room he set up with satanic paraphernalia, seating himself on a throne with the blue wizard's cloak and hood and mask of a practicing satanist. Alleges one author, "Sir Jimmy the wizard" was "believed to have participated in black occult rituals on Saddleworth Manor," where (though never connected directly to Savile) satanic homicides had taken place. It was claimed that on occasion Savile had worn the number "666" on marathon runs he was famous for.
The point: pray for the victims, many of whose lives were destroyed, some committing suicide, others psychologically tormented to this day. Pray too for Savile's soul.
Said Rome: "[The Holy See] firmly condemns the horrible crimes of sexual abuse of minors, [and the honor] in the light of recent information should certainly not have been bestowed … As there does not exist any permanent official list of persons who have received papal honors in the past, it is not possible to strike anyone off a list that does not exist. The names of recipients of papal honors do not appear in the Pontifical Year Book and the honor expires with the death of the individual."
+