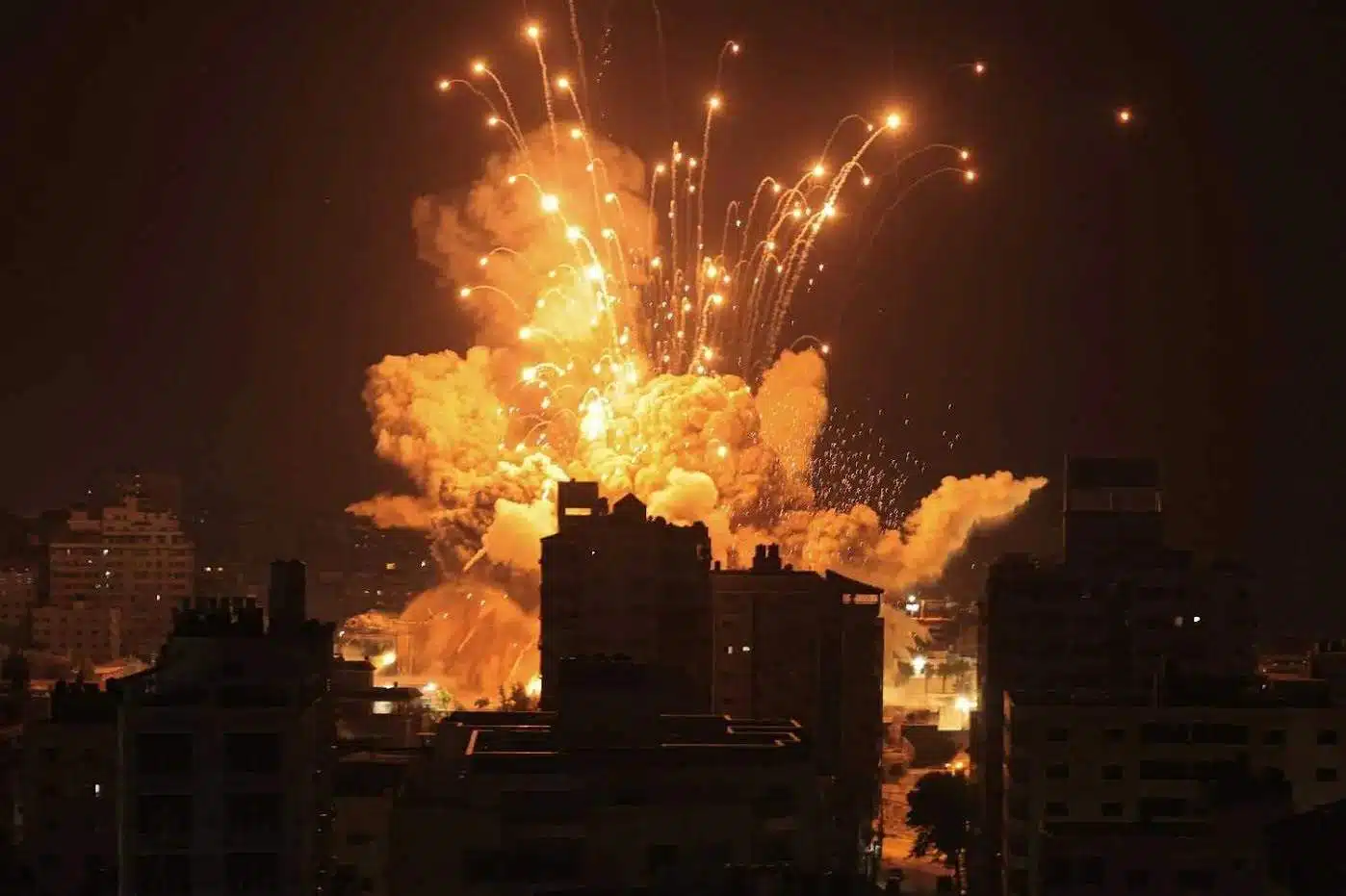 Two weeks ago the introduction to our latest Special Report started, "There are what Pope Francis is calling 'the winds of war.'
"There are always the winds of autumn," it added. "And as usual — but increasing, intensifying — there are the winds or 'signs' of the time. Is the month of October (often cited through the years) of special prophetic significance this time around?"
The introduction to the report ended with these words: "Not until the initial event will the curtain be drawn that reveals the entirety of the plan, and even then, it will be parted only slowly, in the woes of purification."
The question: with the war on Israel, have we seen that "initial event"?
The situation is totally fluid — and unpredictable. We will have to see how it plays out. Perhaps with equal irony, our upcoming online retreat was partly entitled "Sudden Things."
Although most recent seers and locutionists do not mention Israel (and in most cases, alleged Catholic prophecies have not been of war), intriguing was a recent one from a mysterious seer-priest who calls himself "Father Oliveira" in Rio Grande do Sul in Southern Brazil (no one seems to know his actual name). We make no decision on his authenticity. Time will inform us on this also. But a report on him from June was intriguing. Was it a prophetic "hit"?
"Over the course of a few weeks, Father Oliveira felt the presence of the Virgin Mary in the Masses he celebrated," it said. "He also had several mystical insights during this period as he felt that he was about to receive a new revelation. On the 17th of June, around 3:10 a.m., the priest felt that he should go to the chapel. He sat down in front of the image of Our Lady of Fatima, began to receive an inner locution, and wrote it down. The [newly] received message organized and complemented those intuitions that were gradually coming to his heart.
"Our Lady prophesied that, in October, the period of great tribulation announced in her apparitions would begin, linking it to the Third Secret of Fatima. She announced the advance of  [military conflicts], new natural catastrophes, physical ailments, and spiritual evils. She also told him there is help in tribulation: the use of sacramentals, Eucharistic Adoration, and praying the Holy Rosary. She asked for prayers for priests, bishops, and the Roman Pontiff. She exhorted us all to [have] courage and promised her protection."
He also had reportedly said, "Prepare yourselves, especially spiritually, because this period will not begin with a thunderclap, but will be gradual and spread slowly throughout the world."
Actually the Israeli crisis has come like sudden thunder. At any rate: it certainly seems to bear a certain ring right now. As for particulars: Israel is seldom if ever cited by name in Catholic prophetic circles, although you will find it throughout the predictions of general Christian evangelicals. A controversial seer, Gisella Cardia, currently under stern Vatican review, did call for that "thunderclap," saying on September 30 (quoting Mary): "My children, from the month of October onwards events will be increasingly forceful and will continue rapidly. A strong sign will shock the world, but you need to pray. I bless you now in the name of the Father and of the Son and of the Holy Spirit. Amen." For our discernment:
One notes that the attack in Israel by Muslims began on the feast day of the great Lepanto battle, when Turkish Muslims were repelled, against all odds, from overtaking Italy/Europe, as the Pope prayed the Rosary with throngs in Rome. Our Lady of Victory, she was known as afterward.
One also notes that the war on Israel arrived, curiously enough, shortly after national emergency alert tests were conducted by the United States emergency management division and at the same time in Russia (that ding on your cell phones).
Much is in motion. Buried in the news: two thousand died over the same weekend from an earthquake in Afghanistan — where both Russia and the U.S. have fought wars (America doing so after the thunderclap of 9/11).
And now comes October 13 — when at Fatima Mary appeared with the Scapular and earlier with the golden beads of the Rosary, which needs now to be, as during Lepanto, in every Catholic hand.
Stay tuned…
[resources: "Special Reports" and Michael Brown Online Retreat, 1017]
[top photo from The New York Times]