From NBC:
An elderly priest was "assassinated" and another person seriously wounded when attackers armed with knives took hostages during morning Mass at a church in France early Tuesday.
Officers ended the siege and the hostage-takers were "neutralized" at the church in the town of Saint-Etienne-du-Rouvray, police said.
The victim was named by Archbishop of Rouen Dominique Lebrun as Father Jacques Hamel, 84.
"I cry out to God," Lebrun said in a statement.
[Return to www.spiritdaily.com]
[Prayer Books]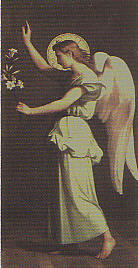 Pray always for purity and love
+++
---
---