From the London Guardian:
Of the 1,027 self-identified Catholics polled, only 14% said they had favorable views of Islam and one in three said they had either very or somewhat unfavorable views.
However, those who know Muslims personally – only three out of 10 respondents, which is less than the national average – had far more positive views of Muslims.
Those who did not know a Muslim were twice as likely to have very unfavorable views.
They tend to be, "rather hostile to Muslims with perceptions colored by things like 9/11 and the persecution of Christians in places like Syria."
[Return to www.spiritdaily.com]
[Monthly special reports; subscribe here]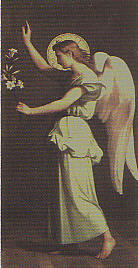 Pray always for purity and love
+++
---
---