From The New York Times:
MONTREAL — For generations, parishioners whispered their sins in the dark wooden confessional booths of Notre-Dame-du-Perpétuel-Secours, an imposing Roman Catholic church in Montreal.
But on a recent day, the edgy Quebec comedian Sugar Sammy was being filmed inside one of the booths, the latest intimate celebrity confessional on the talk show "Y'a du monde à messe," or "The Church Is Packed." The once-hallowed space, now illuminated with a giant pink chandelier, has been reinvented as the Théâtre Paradoxe at a cost of nearly $3 million in renovations. It is now host to, among other events, Led Zeppelin cover bands, Zumba lessons and fetish parties, as well as the talk show that Sammy appeared on.
[Return to www.spiritdaily.com]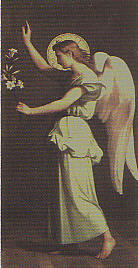 Pray always for purity and love
+
Please report any inappropriate ads or content