From Associated Press: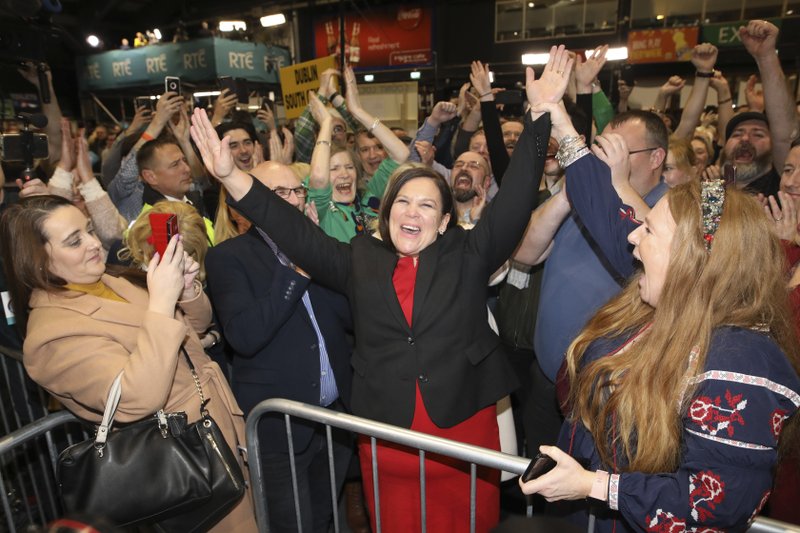 Ireland's political parties were scrambling to adjust to a new reality Monday, after an earth-shaking election that saw the left-wing nationalist party Sinn Fein win the biggest share of votes.
Sinn Fein, the party historically linked to the Irish Republican Army and its violent struggle for a united Ireland, received 24.5% of the first-preference votes in Saturday's election. That bested Fianna Fail and Fine Gael, the two centrist parties that have governed Ireland since it won independence from Britain a century ago. Fianna Fail received 22.2% of the votes and Fine Gael, the party of incumbent Prime Minister Leo Varadkar, got 20.9%.