From Courthouse News:
EDINBURG, Texas (CN) — Unable to shake decades of suspicion for the 1960 murder of a 25-year-old beauty queen from South Texas, former Catholic priest John Feit will finally face a jury next week, more than 57 years after the crime left a community looking for answers.
Opening arguments will come immediately after jury selection begins on Sept. 13, nearly a lifetime after the partially decomposed body of Irene Garza was found in an irrigation canal days after she was last seen receiving confession from the now 84-year-old ex-priest.
As years bled into decades, the mystery surrounding the Easter weekend rape and murder of the devoutly religious schoolteacher from McAllen lingered in silence until the turn of the century brought with it renewed interest, fresh eyes and undying suspicion.
[Return to www.spiritdaily.com]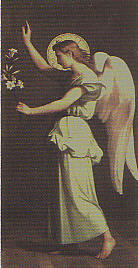 Pray always for purity and love
+++