From the Christian Post:
Popular televangelist Paula White, who also serves as President Donald Trump's spiritual adviser, is urging her followers to donate a "first fruits" offering of up to their entire salary for the month of January to enjoy "blessings" for the rest of the year or suffer the "consequences" of failing to follow God's command.
"Each January, I put God first and honor Him with the first of our substance by sowing a first fruits offering of one month's pay. That is a big sacrifice, but it is a seed for the harvest I am believing for in the coming year. And God always provides!" White explains on her website.
[Return to www.spiritdaily.com]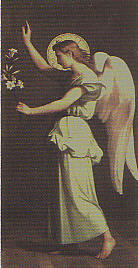 Pray always for purity and love
+++