From Associated Press:
OSWIECIM, Poland (AP) — Pope Francis paid a somber visit in silence to the Nazi German death camp of Auschwitz-Birkenau on Friday, becoming the third consecutive pontiff to make the pilgrimage to the place where Adolf Hitler's forces killed more than 1 million people, most of them Jews.
Francis entered the camp on foot, walking slowly in his white robe beneath the notorious gate at Auschwitz bearing the cynical words "Arbeit Macht Frei" (Work will set you free).
After Auschwitz he moved to nearby Birkenau, where people were murdered in factory-like fashion in gas chambers.
[Return to www.spiritdaily.com]
[Join us at our upcoming San Francisco retreat]
[Michael Brown's special reports]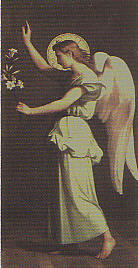 Pray always for purity and love
+++
---
---