From Inside the Vatican:
"Our great challenge is to create a culture of encounter which encourages individuals and groups to share the richness of their traditions and experience; to break down walls and to build bridges…We are called to be bearers of good news for a society kept by disconcerting social, cultural and spiritual shifts and increasing polarisation."
The words Pope Francis addressed to the bishops of the United States gathered in Baltimore to elect their new leaders are crystal clear. As per tradition, the Conference's deputy, Cardinal Daniel DiNardo, Archbishop of Galveston-Houston, was appointed president, while, significantly, the Archbishop of Los Angeles, José Horacio Gómez, was nominated vice-president. He is of Mexican descent and trained in the Opus Dei.
In his video message, the Pope recalled that throughout its history, the US Church has "welcomed and integrated new waves of immigrants.
In their rich variety of their languages and cultural traditions, they have shaped the changing face of the American Church. "In this context," he added, "I will commend the coming Fifth National Hispanic Pastoral Encuentro. The celebration of this V Encuentro will begin in dioceses this coming January, and conclude with a national celebration in September of 2018."
[Return to www.spiritdaily.com]
[Special Reports by Michael Brown]
[Emergency Supplies]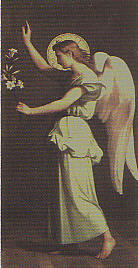 Pray always for purity and love
+++
---
---
Please report any inappropriate ads or content